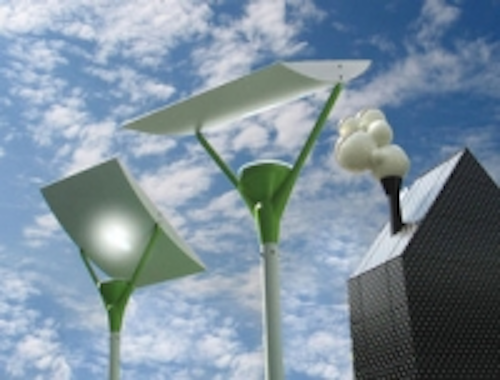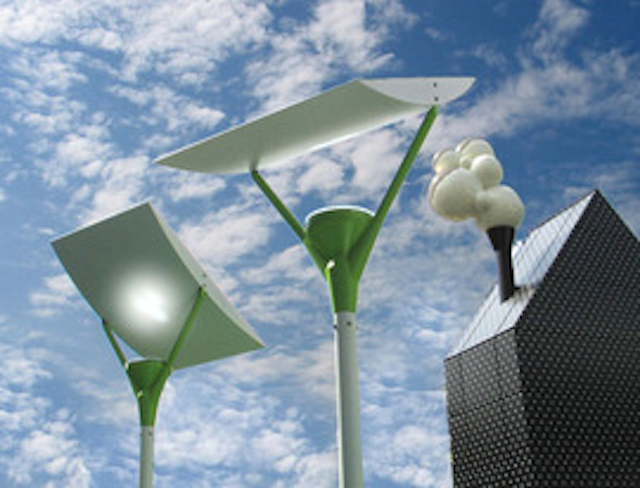 Date Announced: 17 Nov 2009
Materials:
- Aluminum
- Solar panels monocrystalline silicon 40/80/100Watt
- Light source:
LED headlamp with variable power (from 18W to 48W), with an illuminating power equal to a halogen lamp of about 500w.
All lamps mounted LED Pulsar latest high-performance (high power LED) with an average of about 100,000 hours.
The canopy top, has the dual function of spreading the light, and support the photovoltaic panels.
The photovoltaic street lamps by Pulsar, and are a tribute to the beauty that Mother Nature gives us all along: using monocrystalline silicon solar panels 40/80/100Watt that in the absence of sunlight, ensure a ' autonomy of 1-2-4 days .
The small lamp(height 3.70 m) illuminates the below area for about 16 square meters.
Size:
Solar Light Mono:
h120cm h 180cm h 300cm h 500cm
Solar Light Multiple:
h 500cm; Solar Lamp Tree: h 500cm.
Contact
Vinaccia Integral Design via Savona 97 Milano -Italy +39 0247719277 Pulsar (Producer) Via Carlo Erba 21 20037 Paderno Dugnano - Milano T: +39 02 9186059 F: +39 02 9181088
E-mail:info@vinaccia.it
Web Site:lampade-led.blogspot.com/2009/11/lampioni-fotovoltaici.html