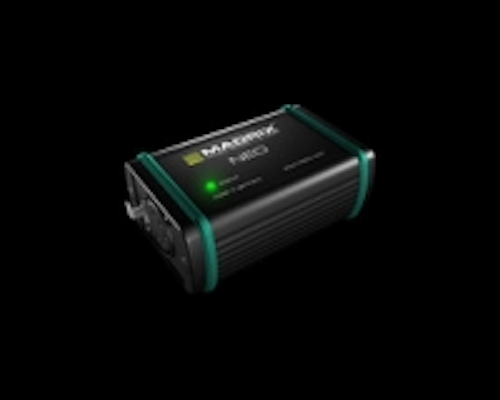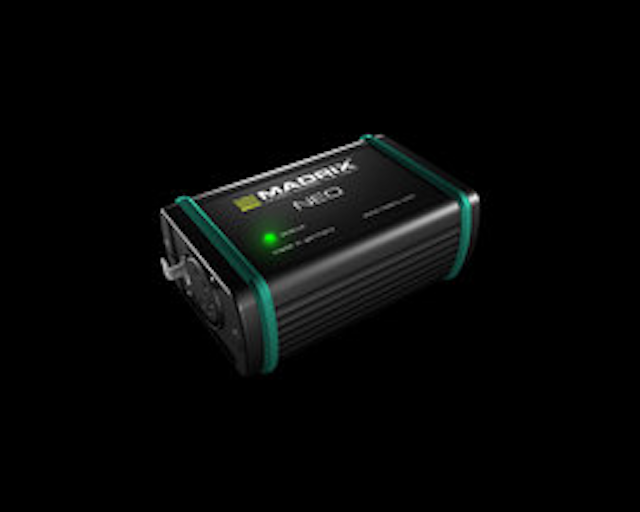 Date Announced: 03 Nov 2009
This year's Live Design International (LDI) will stage the U.S. premiere of a high-quality product made in Germany-the MADRIX NEO. Be
prepared to see a highly reliable DMX512 USB interface that is small and astonishingly easy to use. The newly available NEO allows
users to send or receive DMX data via MADRIX. One MADRIX software license for 512 DMX channels is already included.
With its eye-catching design the MADRIX NEO does more than just look good. It is made from light but solid metal and features a
very robust enclosure with high precision. Its highly competitive performance is easily scalable and up to 60 devices can be
connected to one USB port without having any frame rate problems.
Key Features:
• DMX-IN/OUT with 5-pin NEUTRIK XLR Port
• USB 2.0 Standard & Power Over USB
• Hot Swapping & Plug and Play
• MADRIX Remote Control
• Frame Rate Stability - Send DMX Data with up to 39 Fps
• Solid Metal Case
• High Quality – Made in Germany
• Including a MADRIX Software License
• Requires Windows XP®, Vista®, or Windows 7® (32 or 64 bit)
Contact
Dipl.-Inform. (FH) Christian Hertel MADRIX - Sales and Customer Service inoage trade GbR, Fetscherplatz 5, D-01307 Dresden, Germany Phone: +49 351 48205630 Fax: +49 351 48205631
E-mail:info@madrix.com
Web Site:www.madrix.com