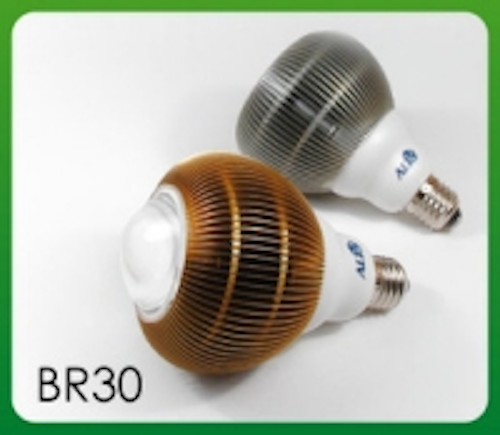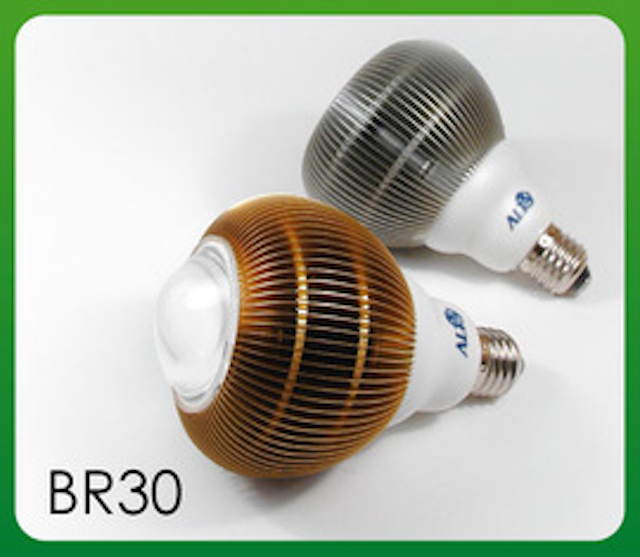 Date Announced: 17 Nov 2009
Aeon Lighting Technology Inc. (ALT), a leading global manufacturer of high power LED lighting products, today unveiled an exclusive promotion campaign of up to 33% off as a celebration of ALT winning two M Technology Awards last month, as well as thanking the company's loyal customers for their continued support during 2009. Featuring the two award-winning products, the MR16 and BR30, as well as various others, the promotion campaign will run from Nov. 17 to Dec. 31, 2009, with dozens of product types available.
"This is the first time that ALT has launched a price promotion campaign, as we always put product quality as the first priority of our competitive strengths," said James Liang, President and CEO of ALT. "This campaign is to celebrate ALT not only winning two M Technology Awards for excellence of design this year, but also being the first and only Asian company to have won this world-renowned award. It demonstrates ALT's outstanding performance in the fierce international competition from a widely respected organization."
Judged on various criteria, the prize-winning Aurora MR16 and Apollo BR30 products were highly rated on degree of innovation, quality of design, technological aspects, workmanship, choice of materials and environmental impact, all of which correspond to ALT's own excellence in design as well as its commitment to energy-saving and lowering humanity's carbon footprint.
The campaign will start from Nov. 17 to Dec. 31, 2009, with 50,000 MR16, 20,000 BR30/40, 10,000 F02, and 20,000 R20t25a available. For more information, please visit the campaign page: http://www.aeonlighting.com/
About M Technology Award
Organized by the world-renowned iF Design Award, M Technology Award was founded since 2007 in Germany, honouring products from outstanding international suppliers. This year, the award ceremony took place at the opening of ZOW 2009 on 21 October in Verona, Italy. All award-winning entries were presented in the M Technology Award exhibition during the ZOW in Verona, and will also be shown at the ZOW business events over the coming months. ALT not only won two M Technology Awards for excellence of design this year, but also became the first Asian company to win this world-renowned award. For more information, please visit: http://www.zow.info/en/concept/m_technology/
About Aeon Lighting Technology
Aeon Lighting Technology was founded in 2007 under the principles of a pursuit for perfection whilst at the same time ensuring a cleaner and greener environment. Thanks to a close partnership with Supermicro, the world's 3rd largest server manufacturer, the company was able to develop a range of LED lighting products for internal and external applications. Focusing on the high power LED segment of the market, all products meet the highest international standards having been awarded CE, RoHS, FCC, LVD and laser testing certification. The company has grown from humble beginnings to now having its entire range of products available through its network of distribution partners on all continents.
For more information, please visit the website: http://www.aeonlighting.com
Contact
Headquarters: 16F-8., No.2, Jian 8th Rd., Chung-Ho City, Taipei County 235, Taiwan (R.O.C.) Tel:+886-2-8226-1289 Fax:+886-2-8226-9066 E-mail: info@aeonlighting.com Web Site: www.aeonlighting.com Branch Offices: US branch office 3086 Balmoral Dr. San Jose, CA 95132 U.S.A. e-Mail:info@aeonlighting.com China (Ningbo) branch office No. 181, Zhongnong xin Building, Ningbo city, Zhejiang P.R. China 315010 Tel:+86-1378-007-1077
E-mail:info@aeonlighting.com
Web Site:www.aeonlighting.com