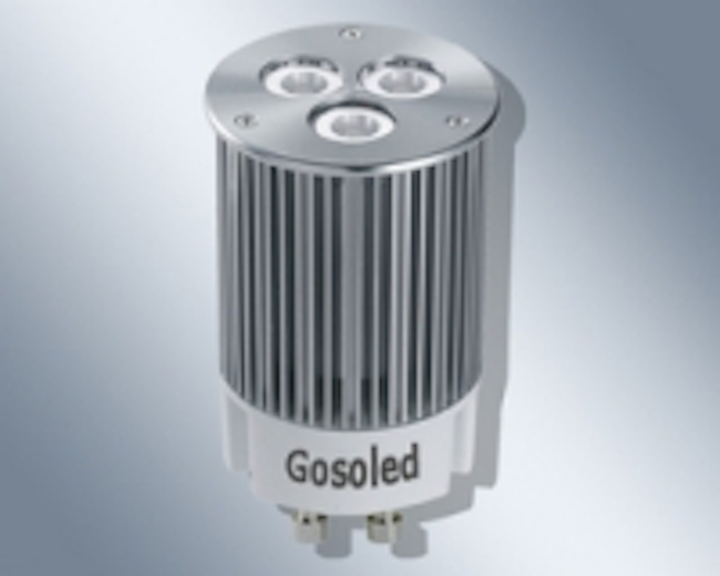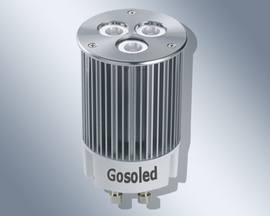 Date Announced: 02 Nov 2009
Nowadays, the major premise of the technology development is the green demands, see to this, LED lights ,which got numerous advantages will be the new hope for the future lighting market that will replace the conventional lighting.
GosoLED's new modular lamp put green demands and modular design together which satisfies both function and environmental demands. The design thoughts explain the Standardization of functional analysis that the same function with different properties and specifications, one side helps to shorten the development and manufacturing cycle, improve the products' quality. Section the products series so as to rapid response to market changes ,another side is reducing or eliminating the adverse effects on the environment, facilitated to recycling when waste.
The new Areslight series LED modular design lamp was based on the needs of actual application environment, ensuring reliable LED driver safety design, lamp based was fully encapsulated with the high-quality silica; avoid the heating from joining part of the LED drive and base. The terminal of the joining part was Babel and waterproof. The three rotating screw helps lighting maintenance easily from the waste of conventional lighting. For the customers' different power requirements, we can extend the length of the lamp radiator. All of all make the lamps achieved applicable of modular, standardization and Seriation :
GosoLED 's modular design development features available:
A. The modular design connects with LED light equipment composed a large area lighting.
B. Develop many products with different functions; accept individual production with large QTY.
C. Utmost solve customer's maintains problem.
D. The power supply is SMPS which can series-parallel connection, suitable for voltage of all countries.
E. Aluminum radiator improves the efficiency of cooling. IVERIC, helps to the luminous efficiency.
F. Analysis the functions of different specification. Different performance that customization so as to meet the different requirement of the market.
Different from the fluorescent and HID lamps lighting contribution on the past 10 years, LED lighting period that with low power consumption, less heat. Longer life and so on, numerous advantages will bring people more energy efficiency that a really new lighting idea.
Contact
GosoLED
E-mail:jekaywu@gosoled.com
Web Site:www.gosoled.com