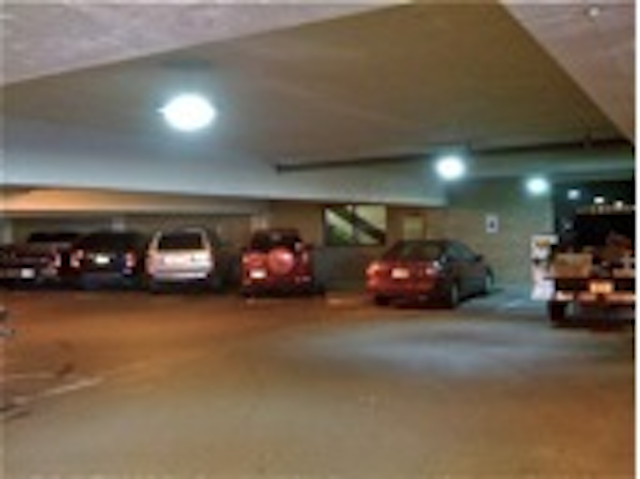 Date Announced: 08 Nov 2009
Carson, California and College Station, TX -– Texas A&M has selected the Infinilux, Inc. new light emitting-diode (LED) solid state low bay light for the university's first SSL feasibility demonstration. The trial installation of the LB36 was selected to help Texas A&M meet energy conservation goals and lower the environmental impact of the campus-parking program.
The demo installation is drawing less than 0.1W/sq-ft max, 68% below the ASHRAE target of 0.3W/sq-ft, and will provide a reduction in overall power consumption of over 65%.
Texas A&M is an environmentally conscious university of over 45,000 students, faculty and staff. The new lighting project will offer a number of benefits for the university as well as for the environment.
If fully implemented, the reduction in energy consumption will be the equivalent of removing 767,000 tons of CO2 from the environment or taking 234 cars off the roads permanently. The improvement in lighting quality will increase driver and pedestrian safety by lowering glare and providing a more uniform light distribution over the legacy 150W HPS lights.
The reduction in maintenance cycles will also provide a tangible savings for the university as the Infinilux LED low bay units have an expected maintenance cycle exceeding 50,000 hours (70,000 hours to L70 at Ta=25°c). The driver section is UL listed and has integrated, auto-recovery over-voltage, transient (ANSI C62.41 Class A) and short/overload protection. The entire driver section of the LB36 is "plug and play" serviceable, and requires no special tools or fixtures for field service.
"The inherently environmentally friendly nature of Infinilux's solid state lighting (SSL) technologies combined with the reduction of traditional maintenance costs creates a win-win for both the environment and Texas A&M." Said Anthony Vilgiate, Infinilux Vice President.
"We are very pleased with what we are seeing so far in the demo-installation," said Doug Williams, Associate Director, Transportation Services. "The installation took less than two hours, and the difference was immediate and clear with much better light quality and uniformity."
About Infinilux, Inc.
Infinilux, a Cree LED Solutions Provider, designs and manufactures high performance lighting products that can be used worldwide in high-profile applications within the architectural, public spaces, theater lighting, retail, residential, landscape, signage, entertainment, hospitality, fine arts, and commercial markets. Infinilux also provides OEM design and manufacturing services for some of the top names in the lighting industry.
The Infinilux product line includes a variety of high-output indoor and outdoor Solid State retrofit lamps to replace inefficient incandescent lamps as well as a wide range of color wash and accent LED-lighting strips. These strips are ideal for under cabinet lighting in both homes and recreational vehicles and are suitable for use as a light engine for standard lighting fixtures and displays.
For more information or to receive a catalog please contact Infinilux Inc. – 1457 Glenn Curtiss Ave. - Carson, Ca. - 90746 USA; Tel: (800) 353-4001
email: info@infinilux.com, web: www.infinilux.com.
About American University
From humble beginnings in 1876 as Texas' first public institution of higher learning, to a bustling 5,000-acre campus with a nationally recognized faculty, Texas A&M University is one of a select few universities with land-grant, sea-grant and space-grant designations. With an enrollment of about half men and half women, 25 percent of the freshman class are the first in their family to attend college. Here, 38,000-plus undergraduates and more than 9,000 graduate students have access to world-class research programs and award-winning faculty. Texas A&M has two branch campuses, one in Galveston, Texas, and one in the Middle Eastern country of Qatar.
This research-intensive flagship university with 10 colleges was recently ranked first in the nation by The Washington Monthly for "tangible contributions to the public interest." U.S. News and World Report ranked Texas A&M third nationally as a "best value" among public universities. Many degree programs are ranked among the top 10 in the country
Contact
Infinilux, Inc. Anthony W Vilgiate 1457 Glenn Curtiss Street Carson, CA 90746 800-353-4001 x102
E-mail:anthony@infinilux.com
Web Site:www.infinilux.com