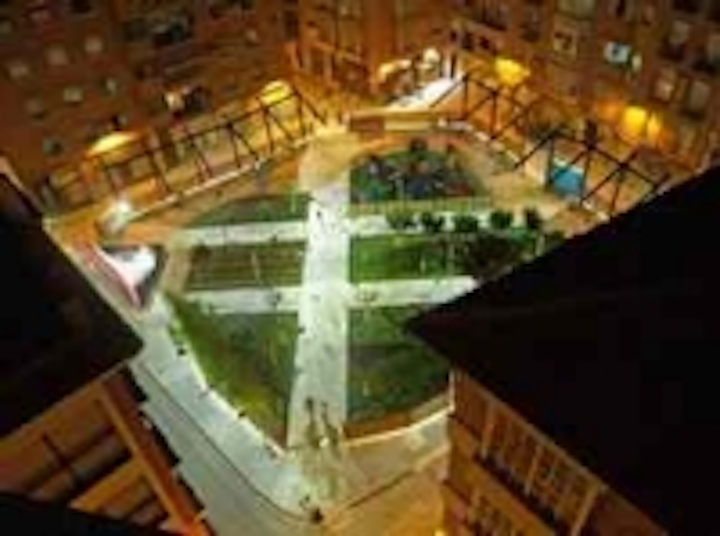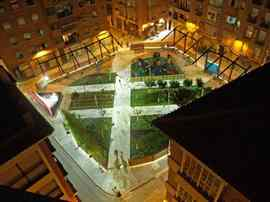 Date Announced: 25 Nov 2009
Kingsun Spain exclusive distributor Kailas/Lido made another solid step into Mucia City, Spain, this has further presented the extrodinary strength and competence that KINGSUN LED high power lighting's could achieve in the industry.
See below statement from CONSTRUINTER.
KAILAS/LIDOLIGHT REDUCES 55% electricity consumption and 60% CO2 EMISSIONS
The City of Murcia has installed LED lights in the garden of San Antonio Street, a technology that reduces by 60% the emissions to the atmosphere of carbon dioxide, CO2, and sulfur, SO2, with respect to conventional vapor lamps sodium. The Government of Murcia team stepping up its commitment to environment and sustainable development, as well bet on energy saving, as these fixtures can reduce consumption by more than 55%.
The 23 fixtures of the garden of San Antonio Street have been subjected to strict quality control of the R & D Company Ltd. Lidolight Saving Energy, based in Yecla. This product prevents light pollution because it allows precisely direct the light to illuminate only the desired area, achieving greater uniformity in addition to light the lamps of traditional sodium vapor.
The LED lighting system installed in this garden has a lifespan of more than twelve years before the two years that usually lasts a conventional light bulb sodium vapor, allowing the City of Murcia reduce maintenance costs. The model used has a watertight structure finned aluminum ventilation to dissipate the heat generated by their own lighting to maximizing the lifetime of the LEDs. These lights have an enclosure that ensures the seal, preventing the entry of dust, mites or insects that can damage the system.
This product, energy rating A class, is made from recyclable materials and clean and meets the new European legislation on energy conservation and light pollution came into force on 1 April 2009. The City of Murcia is thus one of the first in Europe to use LED technology to comply with European legislation and focusing on sustainable development. The LED lighting technology Lidolight are certified by the Metallurgical Technology Institute, AIMME.
The lights in the garden of Calle San Antonio have an internal circuit power transmission that allows continued operation even if one LED fails, thus avoiding complete shutdown of the luminaire. They emit a whiter light, allowing better visualization of form and color against the orange glow of sodium vapor lights.
The original artical is coming from http://www.construinter.es/index.php?option=com_content&view=article&id=140:ludolight-reduce-un-55-el-consumo-electrico-y-un-60-las-emisiones-de-co2&catid=55:desarollo-sostenible&Itemid=127
Contact
Ms. Sherry Wang Kingsun Optoelectronic Co.,Ltd. Tel: 86 769-83395678 ext.828
E-mail:sales@kslights.com
Web Site:www.kslights.com