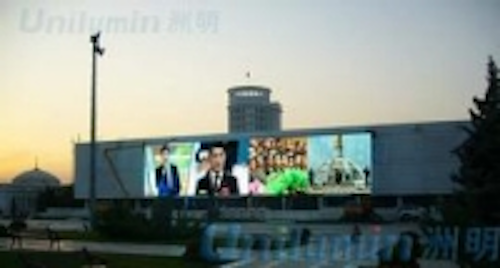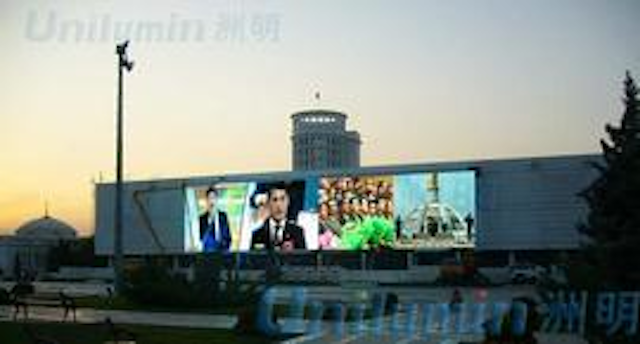 Date Announced: 28 Nov 2009
It's successful for Shenzhen Unilumin Technology Ltd., Co. became the manufacturer to produce LED Display for the 60th National Day of People Republic of China, and then, Unilumin Technology had made great LED Display for the 18th National Celebration of Turkmenistan.
Specification: P10MM
Full color outdoor
Screen size: 40.32M x 9.12M = 367.72 sq.m.
Resoultion: 4032 X 912 pixels
Just so short time, Unilumin had made 2 great LED Displays for China and Turkmenistan; with more and more great LED Displays were made by Unilumin, better and better quality and Service are accepted, we believe that a deep-dyed international brand " " will be filled with color in the world.
++++++
On November 13rd, the four big LED displays finished their glory mission on celebrating Chinese 60th. anniversary and will be dismantled away Tian'anmen square. Introduced by workers, the dismantlement will be started at the early morning of Nov. 13rd and all equipments will be moved away at about 0:00 a.m. in Nov. 16th.
See:http://news.cctv.com/china/20091113/103984.shtml
Contact
TEL.:86-755-29918999 FAX.:86-755-29592751
E-mail:keymon@unilumin.com
Web Site:www.unilumin.com