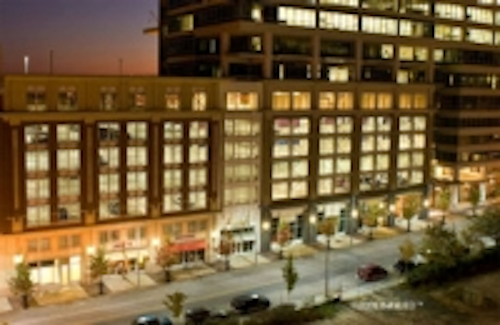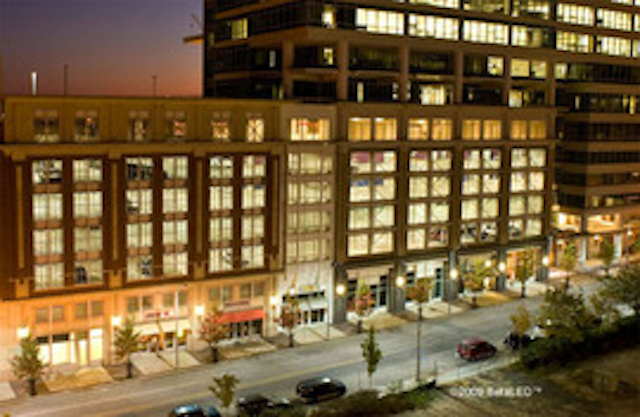 Date Announced: 13 Jan 2009
Economic Stimulus Package Can Light Up America
Cities look to invest in American-made LED streetlights for energy savings, lower maintenance costs and faster payback
STURTEVANT, WIS. – (January 13, 2009) Even before the economic stimulus package goes before Congressional vote, the BetaLED™ manufacturing plant is ramped up to manufacture LEDway™, environmentally-friendly LED (light-emitting diode) streetlights, to meet increasing demand from cities across the country.
"Governments, municipalities and utilities are planning energy savings and sustainability into their proposals for economic stimulus monies," says Alan Ruud, president of Beta Lighting, "We've talked to a lot of public works people who are lining up projects that will use less energy and environmentally-conscious LED street lighting. Many are looking to retrofit with the latest LED technology that emits brighter, whiter light while reducing energy costs and the carbon footprint."
"Environmental return on investment begins immediately, while communities begin to see return on economic investments much faster than in other green technologies such as solar," notes Ruud. With LED streetlights lasting upwards of 15 years with near zero maintenance, significant monies are saved over time. The savings gained from LEDway can be put to use in other areas as municipalities look for funds to pay for improving aging infrastructures and other expenses.
"Green" Technology Made in America
Ruud says his phones are busy because LEDway streetlights not only provide a reduction in energy and operating costs, they are ready to ship. Additionally, LEDway is engineered and manufactured in America helping to fuel and grow our economy.
"It's important the public understands that stimulus package investments have far reaching benefits," said Ruud. "When a city initiates a streetlighting project, the taxpayers will see the installation work locally. What they won't see is that the LEDway streetlight order will create more jobs here and among the suppliers we do business with.
Why Convert to LED Streetlights?
LEDway streetlights have been installed in several cities, including Oakland, Calif., Anchorage, Alaska Raleigh, N.C., Kenosha, Wis., San Francisco, Calif., Greensburg, Kan., Racine,Wis.
All locations found significant benefits of LEDway to include:
•Lower Total Cost of Ownership. With reduced energy and maintenance costs, LEDway streetlights deliver lower total cost of ownership, freeing up money for other budgetary or capital expenses. In Raleigh, LEDway streetlights have a life rating four times greater than the 250-watt high-pressure sodium (HPS) lamps they replaced and save up to 50 % in energy costs. In Anchorage, LEDway streetlights have a life rating seven times that of traditional HPS lamps, significantly reducing costs.
•Energy Cost Savings. Energy savings from LEDway streetlights is typically 40-60 % compared to HPS lamps. In Raleigh, energy savings is estimated at 50 %. In Oakland, energy consumption was reduced from 35 % to as much as 75 %.
•Near Zero Maintenance. All cities found LEDway fixtures provide significantly longer life ratings and therefore require virtually no maintenance, giving them additional savings from not having to relamp or replace fixtures. Cities such as Pittsburgh spend approximately $1 million each year maintaining its HPS streetlights, according City Councilman Bill Peduto (December 15, 2008 press conference).
•Safer, Cleaner Light. LED lights produce a white light with a dramatic improvement in color rendering. With proper optical control, greater uniformity is achieved, eliminating dark spots between fixtures and creating a safer environment for vehicle and pedestrian traffic. As Lloyd Yates, president and CEO of Progress Energy Carolinas noted, "The lights are bright enough to light the whole distance between fixtures, which is different than traditional streetlights."
•No Hazardous Materials. LEDs contain no mercury or other hazardous substances. Traditional HPS lamps contain mercury, presenting potentially hazardous disposal and environmental issues.
•Reduce Light Pollution. LEDway streetlights have earned approval from Illuminating Engineering Society of America and the International Dark Sky Association. LEDway's patented NanoOptic™ refractors and up to 96 % efficient optical design layers light for improved uniformity and control. Light is directed where it is needed without waste.
•Reduces the Carbon Footprint. With their energy efficiencies and leading technologies, LED streetlights cut waste and reduce the amount of energy used, thereby reducing a municipality's carbon footprint. People can feel better that they are only using what they need.
•Show Tax Dollars at Work. Energy-efficient LED streetlights are a visible example cities can use to show citizens how tax dollars are invested in energy-saving initiatives. Cities will reduce their bottom line and create a better environment for its citizens.
"The new administration's desire to fund 'ready to go' public works projects has ignited interest in cost-saving and environmentally friendly LED lighting, and that's a good thing," says Ruud. "Even better, public works directors, mayors and tax payers understand how their investments fuel American jobs."
About LEDway™
LEDway streetlight products are sold under the BetaLED™ brand. BetaLED is a premium manufacturer of LED exterior lighting from Beta Lighting. Beta Lighting, a division of Ruud Lighting, Inc., provides the lighting market with high-quality, specification-grade luminaires for exterior lighting applications. Outside the United States, LEDway products are sold under the Ruud Lighting brand.
Contact
Gianna O'Keefe BetaLED (262) 884-3305 Nancy Stall PR Counsel (414) 412-5047 nancy.stall@gmail.com
E-mail:gianna_okeefe@beta-kramer.com
Web Site:www.betaled.com