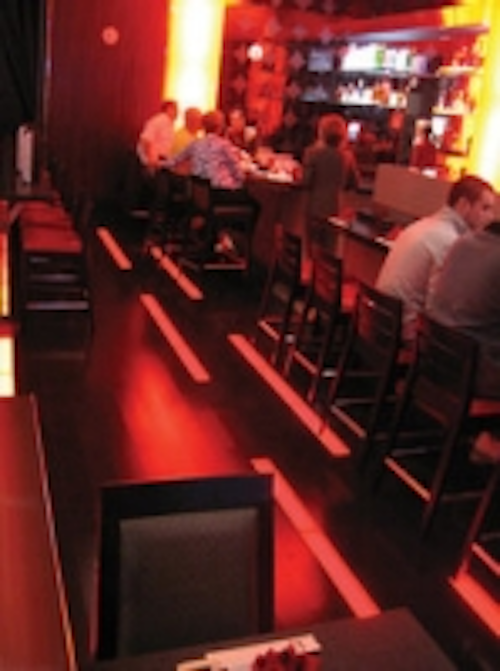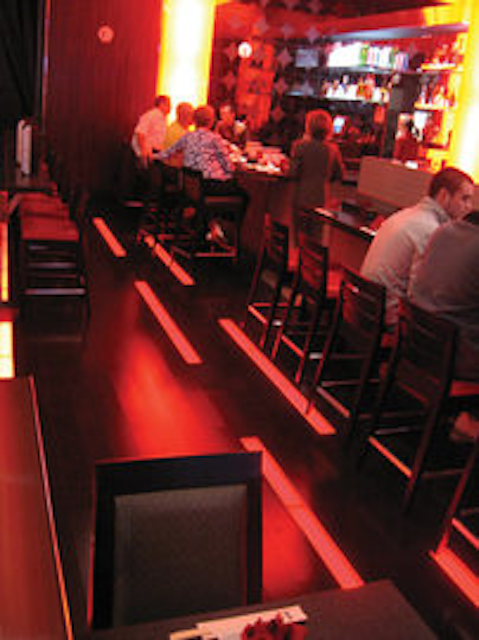 Date Announced: 14 Jan 2009
LightWild today announced it has completed the LED in-grade lighting for Landry's RED Sushi Restaurant located in Las Vegas, NV.
RED Sushi is a Japanese restaurant, which is owned by Landry's Restaurants and is located in the Golden Nugget Hotel and Casino.
The design for RED Sushi was created by Landry's Restaurants interior designer, Renea Locke, who used forty-six red LED rectangular LightWild Tiles (4x24 in or 100x610 mm) to light the black hardwood floor of the restaurant.
""The LightWild product was a perfect solution to my concept of a 'lit floor.' This product has been a success since we opened last Fall," says Locke. "The red color I chose relates to many Japanese symbols and is known to entice food cravings. Red is 'HOT and Sexy', perfect for Las Vegas!"
Contact
Deb Ducrocq deb@lightwild.com
E-mail:projects@lightwild.com
Web Site:www.lightwild.com