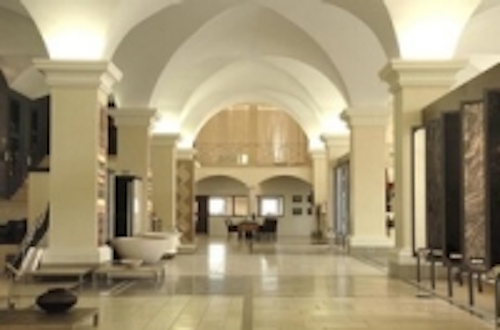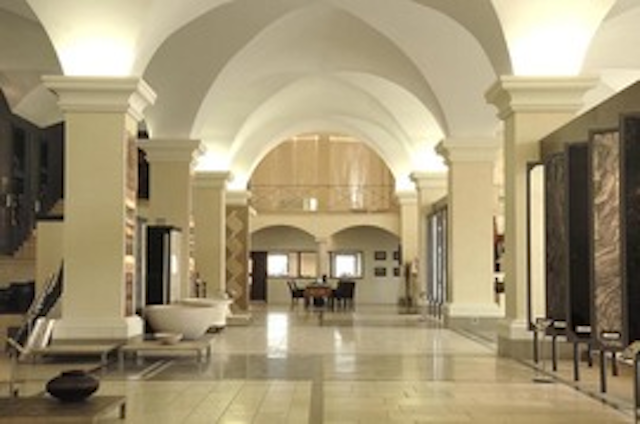 Date Announced: 26 Jan 2009
High Technology Lighting has designed and installed a bespoke lighting system for the largest stone and marble showroom in Europe.
The contract has been completed by the Leeds-based lighting design specialist at Lapicida's purpose-built 32,000 sq ft showroom and distribution centre in Knaresborough, North Yorkshire.
Lapicida Stone Production is one of the country's leading importers and distributors of premium stone tiles.
The showroom, with its sweeping barrel-vaulted ceiling, incorporates sensors that ensure lighting levels are as energy-efficient as possible.
High Technology Lighting's brief was to design a tailor-made, eco-friendly lighting solution ideally suited to, yet in total keeping with the building's charismatic structure.
The installation, since entered for a national lighting design competition, involved many bespoke fittings utilising both low energy LED and inductive lighting technology.
Thomas Holgeth, joint managing director of High Techology Lighting, explained: "Our remit was to light a very large space and we used multiple manufacturers to design a lighting solution to accommodate the specialist needs of the entire building.
"If people tell us they do not particularly notice the lighting, then we know we have been successful. The feedback we have received from Lapicida has been extremely positive."
Managing director of Lapicida, Jason Cherrington, said: "Naked light was also integral to both the ambience and atmosphere of the new showroom. I was guided by the experts and High Technology Lighting has equipped us with a fully-controllable and flexible low energy system that helps us meet our environmental obligations."
Caption: The Lapicida showroom.
Contact
Robin Moule Moule Media Ph: 01756-794027 Mobile: 07976-559961 E-mail: robin@moulemedia.com
E-mail:design@hightechnologylighting.com
Web Site:www.hightechnologylighting.com