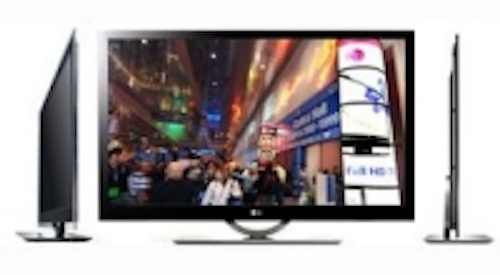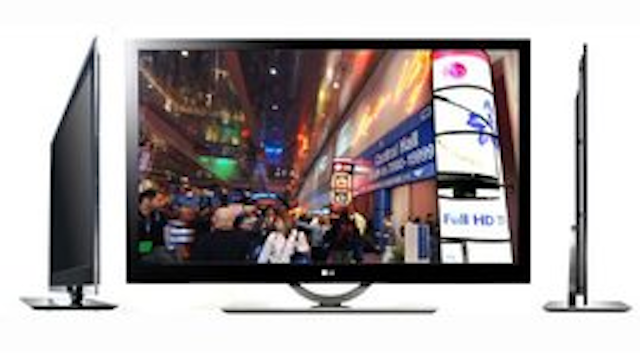 Date Announced: 13 Jan 2009
-- Wireless Slim LED LHX Model Honored with CES Innovations Award
-- New Backlight Technology Delivers Astonishing Picture Quality
LAS VEGAS -– LG Electronics today announced a large step forward in LCD HDTV picture quality with a series of technological advancements in "LED Backlighting" designed to enable a more robust picture without sacrificing performance. In short, LG's LED innovations offer consumers advanced picture quality, smart energy savings and stylish design.
"Our advanced LED Backlight technology precisely controls the brightness of specific areas of the screen and coupled with our TruMotion 240Hz technology, creates an amazingly natural picture," said Tim Alessi, director, product development, LG Electronics USA.
"Our new LED models enhance our full line of stylish HDTVs and illustrate our leadership in the evolving LCD market."
LG's LED Backlight technology creates an astoundingly high dynamic contrast ratio of 2,000,000:1 and incorporates TruMotion 240Hz technology for extraordinary moving picture quality that together provide a more satisfying viewing experience and clearer, more natural images. (See separate release on 240Hz technology).
Advanced Technology, Stylish Design
Model LHX, a 55-inch* wireless ultra-slim HDTV and 2009 "CES Innovations" award honoree, and LG's LH90 series, both feature LED Backlighting for a superior picture with deeper blacks and vivid colors. (See separate release for more information on the LHX and LH90 models.)
The extraordinary slim silhouette of the LHX is made possible by a new, thin lens system that amplifies the light while increasing the backlight's quality, underscoring LG's design prowess and the benefits of LED Backlight technology.
Unlike other slim LEDs which use "edge" lighting, the new LED LCD HDTV series use a full array of LED Backlights which employ local dimming techniques for precise picture control, resulting in deeper black levels, wide color gamut and smoother motion.
Additionally, LG's new TruMotion 240Hz technology virtually eliminates motion blur and reduces image smearing, for a crisper, more natural picture. The use of LG's advanced Super IPS panels further helps eliminate motion blur, even during the fastest moving scenes. The combination of these innovative technologies allows for one of the lowest response times on an LCD TV. Consumers will also enjoy the Smart Energy Saving technology built into the TV.
LG's new LED Backlight HDTV innovations are on display this week at the 2009 International CES® – Booth #8214, Central Hall, Las Vegas Convention Center. The award-winning LHX HDTV is also featured in the Innovations Design and Engineering Showcase – Booth #72062 at the Sands.
About LG Electronics USA
LG Electronics USA, Inc., based in Englewood Cliffs, N.J., is the North American subsidiary of LG Electronics, Inc., a global force and technology leader in consumer electronics, home appliances and mobile communications. In the United States, LG Electronics sells a range of stylish and innovative home entertainment products, mobile phones, home appliances and business solutions, all under LG's "Life's Good" marketing theme. For more information, please visit www.LGusa.com.
About LG Electronics, Inc.
LG Electronics, Inc. (KSE: 066570.KS) is a global leader and technology innovator in consumer electronics, home appliances and mobile communications, employing more than 82,000 people working in 114 operations including 82 subsidiaries around the world. With annual worldwide revenues exceeding $40 billion, LG Electronics comprises five business units: Home Entertainment, Home Appliance, Air Conditioning, Business Solutions and Mobile Communications. LG is one of the world's leading producers of mobile handsets, flat panel TVs, air conditioners, front-loading washing machines, optical storage products, DVD players and home theater systems. For more information, please visit www.lge.com.
* Specifications are subject to change without notice.
* 55LHX 55-inch class/54.6-inch diagonal
* For more information, please visit www.pimsmultimedia.com/LGCES2009
Contact
Clara Chang (201) 816-2011, clarachang@lge.com John I. Taylor (847) 941-8181, jtaylor@lge.com Ojas Naik (312) 397-6008
E-mail:ojas.naik@ogilvypr.com
Web Site:www.lge.com