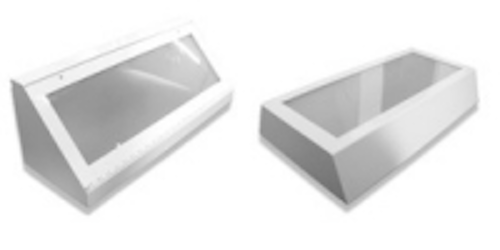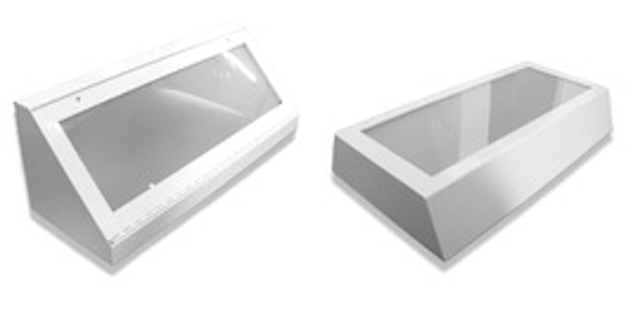 Date Announced: 08 Jan 2009
Boulder, CO (January 8, 2009) - Albeo Technologies, a leading LED lighting manufacturer, introduces its SecurityLED line of general illumination light fixtures. The SecurityLED(TM) product family, built with Albeo's white-LED TEMPR(TM) thermal technology, provides high-efficiency, "zero" maintenance, general lighting solutions for demanding applications.
SecurityLED lights are premium anti-abuse fixtures constructed from heavy-gauge steel housings, thick "unbreakable" polycarbonate lenses, stainless steel tamperproof fasteners, and polyester powder coated finishes. Albeo's solutions ensure correct light levels, high color-rendering-index, and quality light. The fixtures provide the longest lived lighting source for the most demanding applications.
Target facilities for Albeo's SecurityLED products include: correctional, security, institutional, public housing, transportation, military, and other high abuse commercial and industrial facilities. A full line of fixtures cover important applications from entryways and corridors to dayrooms and recreation areas. The surface mount and corner mount SecurityLED fixtures are shown below. Details for the entire product line are available on Albeo's website at www.albeotech.com/securityled.html.
These fixtures, along with Albeo's Constellation™ Series High Bay lighting, Linear, and T8LED™ Troffer products will be shown at the 2009 American Correctional Association's (ACA) Winter Conference in Kissimmee Florida, January 9-14th, booth 534. "The ACA show is an ideal forum to launch our new SecurityLED product line," said Jeff Bisberg, Albeo's CEO. "Now that Albeo can replace fluorescent, LED is clearly the way to go in critical environments such as correctional facilities."
In addition to the new SecurityLED product line, Albeo's T8LED retrofit kit provides an ideal solution to upgrade existing high-abuse fixtures to maintenance "free" LED lighting solutions. "Our application group provides support to convert fluorescent fixtures to long lived SSL fixtures using our white-LED TEMPR thermal technology," said Neil Cannon, EVP of Business Development. "Our customers have found that Albeo's TEMPR technology greatly outperforms "drop-in" LED solutions." To learn more visit Albeo at www.albeotech.com.
Albeo Technologies Inc. manufactures high quality, long-lasting LED lighting products for commercial and industrial facilities that improve energy savings, reduce maintenance costs, and are safe and easy to install. Based on advanced electro-optic technologies, Albeo's reliable lighting fixtures provide superior performance at lower costs than competing technologies. Albeo's management team has decades of experience in solid-state product development and manufacturing, and continues to deliver new products that enable users to better control their total operating costs.
Contact
Jason Korbelik Albeo Technologies, 3125 Sterling Circle, Suite 105 Boulder, CO 80301
E-mail:jkorbelik@albeotech.com
Web Site:www.albeotech.com