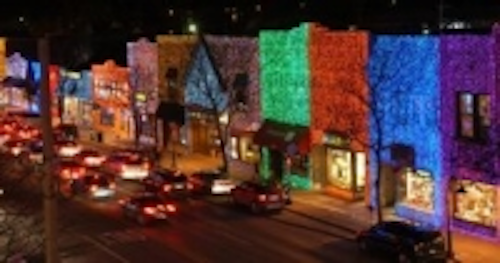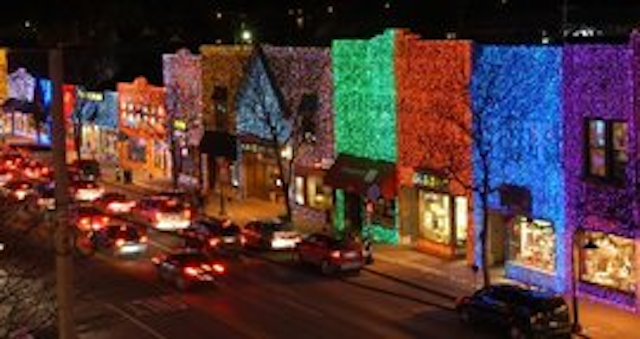 Date Announced: 04 Jan 2009
ROCHESTER, MI - 2008 marked the 3rd year for the Downtown Rochester Big Bright Light Show installed by Winterland, Inc. Over the years, the show has grown from just a few blocks on Main Street to a sprawling display that encompases the entire downtown business district. The installation features energy-efficient LED lights from LEDgen Lighting, Inc and is the only municipal display of it's kind.
All the buildings on Main Street from the south bridge to University were covered in over a million points of light, along with East and West Fourth Street. In addition to the lighted building fascades, there were lighted displays on Walnut from Third to University, an animated Dancing Tree of Lights at the Depot Plaza, and a musical Snowflake Spectacular light show on the historic Western Knitting Mill building.
The Big, Bright Light Show kicks off the holiday season in December during the annual Lagniappe festival. The displays remain lit every evening until early January. Most restaurants and retailers stay open for business late into the evening to accomodate starry-eyed locals and tourists alike.
Contact
For information about attending the show visit http://www.downtownrochestermi.com/brightlight.html For information about LED lighting and commercial displays go to http://www.ledgenlighting.com
E-mail:jowen@ledgenlighting.com
Web Site:www.ledgenlighting.com