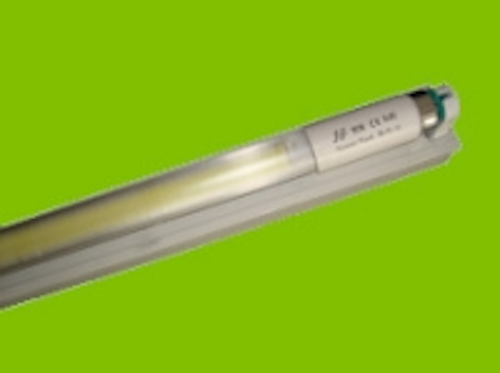 Date Announced: 11 Aug 2009
Difference of LED flat panel tube and LED-point tube
First, LED flat fluorescent light source is used in series form a planar light-emitting module, it does not have dark spots, not glare, and closer to the traditional fluorescent glow, while the punctate fluorescent glow LED based light emitting point, it glare, light-emitting region discontinuous, the poor adaptability.
Second, LED flat light sources like fluorescent lamps and LED lamps at the different design process, so plane LED fluorescent light source to the largest distributed diode effect of the heat lamp so that the optical attenuator to control the best to ensure that the life of the lamp, it 2000 hours of light for 3% decline, while the point of heat concentration of LED fluorescent lamps, the effect of poor heat dissipation, light a large degree of failure, 2000 hours of light decline of 20% ~ 30%, significantly shorten the life.
Third, LED light emitting plane angle greater than 140 °, the lighting area, and relatively uniform brightness, and point the perspective of a small LED light-emitting fluorescent lamps, lighting, small size, high brightness of the region are concentrated in the bottom is light.
Contact
Tiger WANG, Department Overseas sales Tel: +86-21-64887851 Fax: +86-21-64887851-11 Address: 777 Westaroud Road ,Minhang Hi-tech Park, Shanghai, P.R.China
E-mail:sales3@luxalighting.com
Web Site:www.luxalighting.com