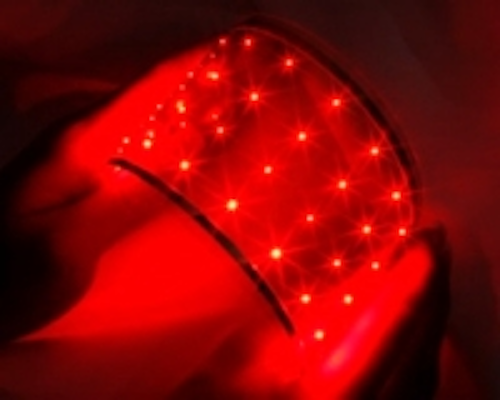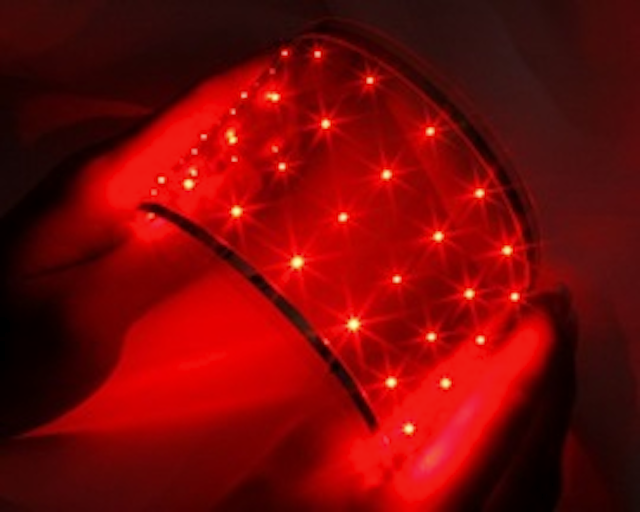 Date Announced: 20 Mar 2009
Industry Leader Debuts Thin, Flexible Sheet of LED Light on the Anniversary of the First LED Marker Lamp
Grote Industries unveiled its breakthrough LightForm technology during a press conference at the Mid-America Trucking Show on March 19th.
"LightForm is a game changer that will dramatically alter the way the industry uses lighting, while challenging all of our imaginations in the process," said VP of sales and marketing, Dominic Grote, noting that it was also the 20th anniversary of Grote Industries' introduction of the first commercially viable LED marker lamp.
The audience got its first glimpse of LightForm as Grote walked around the room, holding an illuminated sheet of paper-thin material, which he flexed, bent, twisted and rolled. As Grote moved past the rows of onlookers, he was unencumbered by any visible cord, because the LightForm product he held required so little energy that it was able to be fully illuminated by a small handheld battery pack.
"This is one of the most radically innovative lighting products to come along in decades," said Grote. "LightForm will change the shape, design and application of interior and exterior vehicle lighting in ways we haven't even begun to imagine. In the evolution of lighting, this is a totally new species."
During the presentation, Grote suggested that the audience throw away everything they know about LED illumination, and explained that at less than 1 millimeter thick, LightForm is a highly-advanced, thin-film, solid-state lighting device.
Grote added that LightForm is a most environmentally-friendly lighting technology. Showing the components that make up a standard LED marker lamp, Grote compared and contrasted the material volume used to make an equivalent marker lamp using LightForm and underscored the reduced environmental impact.
Grote also explained that with less material, mounting a LightForm lamp can be quickly accomplished via a peel-and-stick method, using the familiar adhesive now found on conspicuity tape and other similar products. Grote also noted that the company would draw on its considerable optical expertise to engineer never-before-seen light patterns and configurations.
"We can achieve the same FMVSS 108 photometric requirements for a P2-rated marker lamp, with just two percent of the material used in a traditional LED lamp," Grote said, "all while eliminating the installation cost and time associated with drilling holes, affixing mounting brackets and utilizing traditional fasteners."
Grote underscored his company's intimate understanding of the demanding needs of the commercial vehicle marketplace and said Grote engineers have already subjected the product to a rigorous battery of stress tests including salt baths, extreme humidity, heat and cold.
"LightForm is already hardened and robust—far beyond the mere prototype stage," Grote said.
"When one considers the weight, energy use and aerodynamic advantages associated with an exterior application of LightForm, we've really accomplished something significant," he added, "but when you consider that you can now bend your lighting around corners, over contoured areas and into complicated shapes, we've simply changed the entire lighting equation."
LightForm will also shift paradigms in vehicle interiors, according to Grote, offering myriad advantages over current accent and environmental lighting solutions.
"Tomorrow's truck interiors, as well as a variety of other vehicle interiors including aircraft and watercraft, will be much more interesting, attractive and functional because of LightForm," Grote said.
The audience was able to handle and examine product specimens and was shown examples of 3-foot and 6-foot strips of LightForm. The product was also shown in an assortment of colors and decorative finishes, many wrapping around complicated geometries.
In addition to highlighting the 20th anniversary of Grote's 1989 press conference introducing the first LED lamp, Grote took a moment to reflect on press conferences in 2007 and 2008 and how the introduction of Grote's LED WhiteLight technology, its Trilliant LED WhiteLight work lamp and its innovative LED Portfolio symbolize Grote's continued commitment to moving the industry forward.
"Our industry is going through a tough time right now, but we're confident and optimistic about Grote as a company and the pivotal role we've been playing for more than a century," Grote said. "As a family-owned company, we have the advantage of seeing the past, present and future of the vehicle lighting industry from a multi-generational vantage point that eludes most institutional organizations. We believe that the type of technological breakthrough demonstrated here today, is part of the prescription for the economic recovery.
"We have been here, we are here now and we will be here tomorrow to invest in R&D and new technologies—we remain strong and are planning for a very bright future," Grote added.
About Grote Industries
Grote Industries is a family-owned company and is QS-9000, TS16949 and ISO14001 certified. The leading manufacturer and marketer of vehicle safety systems products, Grote Industries engineers and manufactures LED, fluorescent and incandescent lamps, mirrors, wiring systems, turn signal switches, connection accessories and reflective accessories. For more than 107 years, Grote has provided state-of-the-art solutions for OEM and aftermarket customers worldwide. Headquartered in Madison, Indiana, USA, Grote also maintains locations in Canada, Mexico, Europe and Asia.
Contact
Rick Ashley OctaneVTM Phone: (317) 920-6105
E-mail:rashley@octanevtm.com
Web Site:www.grote.com