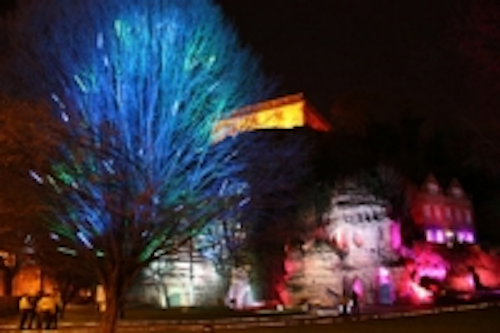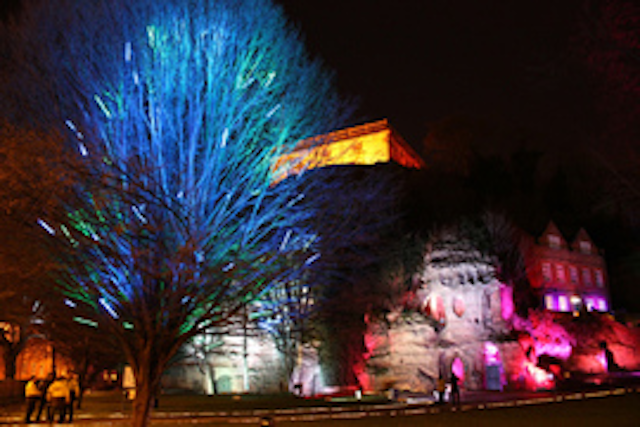 Date Announced: 03 Mar 2009
Night in Nottingham has never been so charming and enchanting with ATG Smart™ LED Wall Washers.
Brewhouse Yard Museum, nestled in the rock below Nottingham Castle, makes full use of all available space in this row of 17th-century cottages. It depicts life in Nottingham over the last three centuries.
At night, the old construction lighted by the modern LED Wall Washers looks so harmonious.
Vivid lighting effect controlled by ATG special designed lighting console makes the museum full of energy and stand out.
Why Smart™ LED?
-C-UL US certified;
-Emit higher brightness with ultra bright LEDs;
-Meet your specific lighting-effect requirements with a total amount of 16,777,216 different colors;
-Ease of directing the light to the right spot with 180° rotary angle;
-With mounting gears and rotating for your easy installation and removal;
-RGB color-changing modes controlled by ATG DMX console;
-Long life span of over 50,000 hours with high quality LEDs.
Why ATG Electronics?
Think Green, Act Green. ATG Electronics Corp., established in 1999 and designs, produces, distributes and licenses lighting emitting diode (LED) illumination and decoration lighting systems, including LED Fluorescent Lights and LED Lamps for Illumination Lighting; LED Screens for Commercial Lighting; LED Wall Washers, LED Rope Lights, and LED Border Lights for Architectural Lighting.
ATG Electronics has a world class product research and development team; our production is carried out strictly with ISO9001-2000 quality management standards. ATG Electronics' products are CE, UL and RoHS certified and are in the top ranks among similar products in the international markets; ATG Electronics' worldwide operation is managed through a customized ERP system and is highly efficient and transparent and therefore enables us to provide quick and high quality services to our clients.
Contact
ATG Electronics Corp. International Sales Department Tel: +86-21-33932667 Fax: +86-21-33932677
E-mail:sales@atgelectronics.com
Web Site:www.atgelectronics.com/lighting/Architectural/LED-Wall-Washers.html