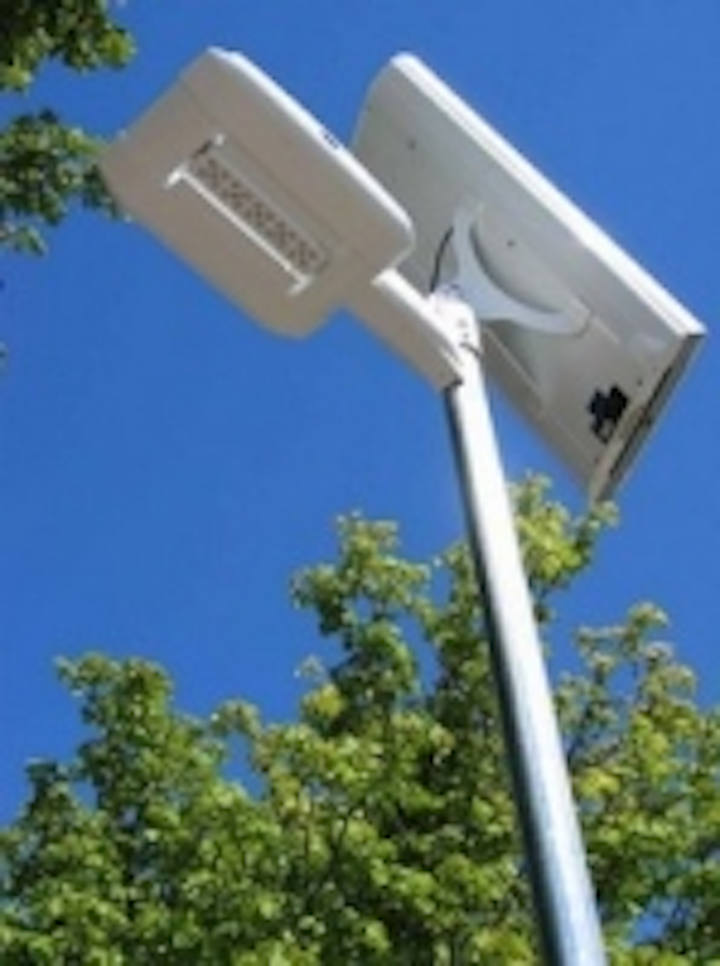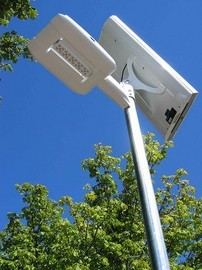 Date Announced: 06 Mar 2009
VICTORIA, BRITISH COLUMBIA, CANADA - Carmanah Technologies Corporation has announced its most powerful solar-powered LED area light to date: the EverGEN™ 1500 lighting system. Designed for street and parking lot lighting applications, the EverGEN 1500 combines the performance of an AC-powered area light with the versatility of an off-grid solar-powered lighting system. Providing up to 6,800 lumens of delivered light output, the EverGEN 1500 offers unparalleled performance for a solar-powered LED light of its size.
Using a standard pole-mounted design, the EverGEN 1500 can support up to two LED lighting fixtures to provide a reliable source of bright, uniform light wherever it's needed, without trenching, cabling or grid access. Featuring the industry-leading LEDway™ and THE EDGE™ LED lighting fixtures by BetaLED™, the new EverGEN 1500 provides superior light output and performance, in compliance with IESNA (Illuminating Engineering Society of North America) standards. By directing light only where needed, the EverGEN 1500 provides efficient "dark-sky" friendly illumination for streets, parking lots and more.
About Carmanah Technologies Corporation
As one of the most trusted names in solar technology, Carmanah has earned a reputation for delivering strong and effective products for industrial applications worldwide. Industry proven to perform reliably in some of the world's harshest environments, Carmanah solar LED lights and solar power systems provide a durable, dependable and cost effective energy alternative. Carmanah is a publicly traded company, with common shares listed on the Toronto Stock Exchange under the symbol "CMH".
Contact
Carmanah Ph: 877.722.8877
E-mail:ddavies@carmanah.com
Web Site:www.carmanah.com