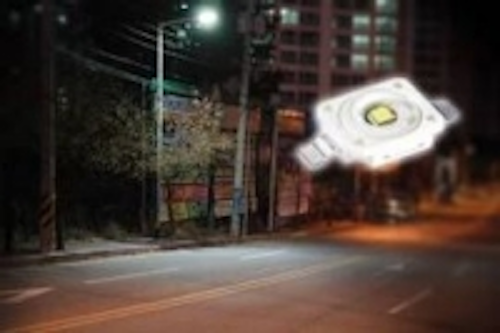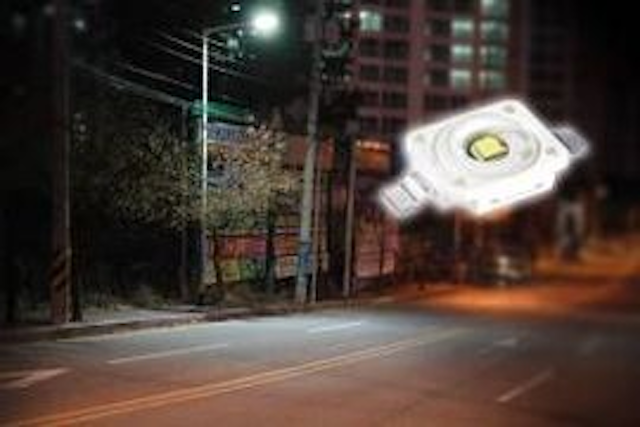 Date Announced: 18 Mar 2009
Osram Opto Semiconductors' Golden DRAGON Plus LEDs are used in PRAUS streetlights from GALED Co., a Korean based lighting manufacturer. The street lamps have been erected as prototypes in several high profile locations in Korea. These LED street lighting projects are responding to Korean Government's call on energy efficiency solutions.
The LED-based 80W/150W PRAUS street lighting prototype projects have been installed to replace Metal Halide lamps and Natrium lamps in four locations, including the roads near Wonju city hall in Kang-Won province, at the Halla University campus in Won-ju, in front of Nam-gu government office in Gwang-ju and at the Dae Won Science College campus in Je-cheon, since mid of 2008.
GALED anticipates that the average annual energy savings of these installations is over 55%. With Golden DRAGON Plus LEDs in color temperature of 6500K, these roadway luminaires also can provide higher quality white light through an optimized CRI: the increase from around 30 to over 65 can improve night visibility.
Korea President Lee Myung-bak has stressed the need to save energy to overcome the current economic downturn, instructing local government chiefs to focus on ways to reduce energy consumption in their regions. The government will further plan to replace all incandescent light bulbs at public facilities with more energy efficient LED bulbs by 2012.
"As a Korean company, we are proud to help move forward the energy-efficiency initiatives by developing LED-based street lighting in various cities throughout the country. We continue to work with local governments to drive installations, which will in the short and long run provide immediate benefits for the communities," said Seok-Hoon Kang, CEO of GA LED. "We chose Osram Golden DRAGON Plus LEDs for our street luminaries because of their state-of-the art LED technology in the industry. We therefore are confident that our products can meet the stringent street lighting standard which will be announced by the government in April."
"We applaud the commitment from the Korean Government to make energy efficiency a priority for the country," said Dr. Alfred Felder, President & CEO of Osram Opto Semiconductors Asia Ltd. "OSRAM as a global leader in lighting is driving LED be a more cost-efficient, environmentally friendly light source alternatives but without sacrificing brightness."
Golden DRAGON LEDs offer full-color spectrum brightness, consume 80% less electricity than incandescent lamps and can last for up to 50,000 hours. The longer service intervals and the robust nature also attribute to LED-based street lighting by reducing maintenance costs. Furthermore, the availability of cool and warm white LED with excellent color rendering offer the flexibility to adjust the color temperature to the specific street lighting application.
About Osram Opto Semiconductors
Osram is part of the industry sector of Siemens and one of the two leading lighting manufacturers in the world. Its subsidiary, OSRAM Opto Semiconductors GmbH in Regensburg (Germany), offers its customers solutions based on semiconductor technology for lighting, sensor and visualization applications. OSRAM Opto Semiconductors has production sites in Regensburg (Germany) and Penang (Malaysia). Its headquarters for North America is in Santa Clara (USA), and for Asia in Hong Kong. OSRAM Opto Semiconductors also has sales offices throughout the world. In the 2008 fiscal year (to the end of September) OSRAM Opto Semiconductors employed more than 4600 people and achieved sales totaling 529 million euros.
About GALED Co. Ltd.
GALED Co. Ltd. is a Korean based company. It was established in 2007 with expertise on designing LED applications for street lightings. Its products and service range from developing, manufacturing, to marketing eco-friendly LED lighting system.
Contact
GALDED Co. Ltd. www.galed.co.kr
E-mail:enquiry@osram-oshk.com
Web Site:www.osram-os.com