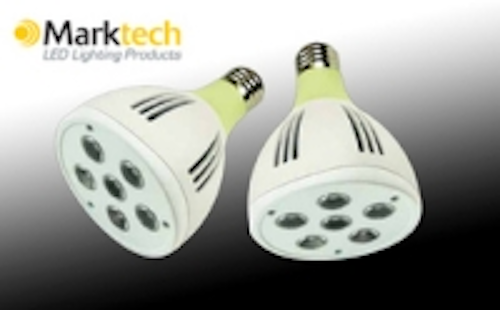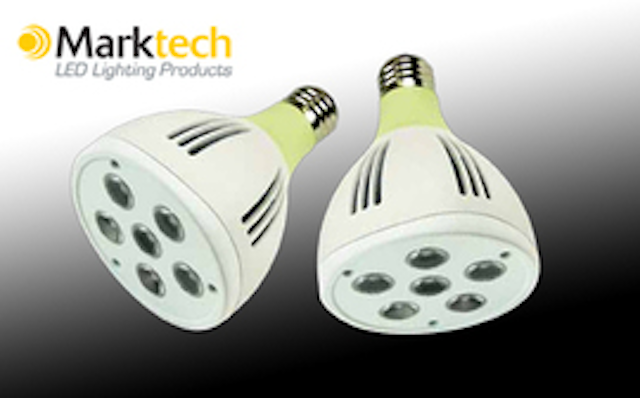 Date Announced: 13 Mar 2009
Latham, New York: The Schenectady Museum & Suits-Bueche Planetarium has a new added attraction in the Museum's Broughton Gallery. In efforts to improve its energy consumption and to enhance the appearance of exhibits in the gallery, the Museum has installed 50 new 12W LED Bulbs from Marktech LED Lighting.
The new solid-state PAR30 LED Bulbs were used to replace outdated incandescent track lighting that had been previously used to light this section of the Museum. The new LED Lighting will decrease the Museum's energy consumption while reducing electric bills and lower the overall exhibit room temperature.
Marktech's Chief Executive Officer Mark Campito was excited by the opportunity to display their new 12W LED Bulbs at the Schenectady Museum. "Our (Marktech's) focus is on LED lighting products and fixtures that can directly replace existing incandescent, fluorescent and halogen bulbs in any household or commercial application," noted Campito. "LEDs, for this application, have an average life of 50,000 hours and can last 50 times as long as a typical incandescent," Campito explains. "Savings from reduced maintenance costs and downtime quickly return the capital investment expenditure, and LED bulbs require 70-80% less operating power on average then their incandescent equivalents, making them as friendly to the environment as they are to the operating budget."
Schenectady Museum Director of Building Operations, Paul MacDonald, welcomes this change to the Museum's bottom line. "We're always searching for technology that allows us to operate the Museum more efficiently. In this case, we have the opportunity to display cutting-edge technology to the public, and enjoy real cost savings at the same time." In addition to cost savings, LEDs offer other important benefits to the Museum:
· Improved artifact care: LEDs offer no ultraviolet rays and give off very little heat. Heat and UV rays can damage artifacts and original images over time.
· Improved visitor comfort: Less heat translates into a cooler, more comfortable gallery.
· LEDs are also full spectrum, which means they produce a more natural light then the yellow light offered by most incandescent lights.
A preliminary estimate of payback to the Museum based on usage is under 2 years.
The PAR30 bulbs are currently offered on our web store at http://www.marktechledlighting.com/par-30-led-light-bulbs.aspx.
About Marktech LED Lighting Products
With over 25 years of LED industry experience, Marktech LED Lighting is pleased to offer the next generation of energy-efficient lighting for home, office or business use. Marktech specializes in providing solutions for challenging lighting designs by offering the best possible selection of high quality, high-brightness LED lighting products at the best possible prices. We offer a variety of LED lighting products and fixtures that can directly replace existing incandescent, fluorescent and halogen bulbs in household and commercial lighting. In this way we hope to encourage widespread use of LEDs to save energy, save money, and provide better lighting solutions for a greener tomorrow.
About Schenectady Museum
Founded in 1934, the Schenectady Museum and Suits-Bueche Planetarium is a dynamic destination offering highly-engaging interactives, where science is fun for everyone. In addition to the Suits-Bueche Planetarium, which has the only GOTO Star Projector in the entire Northeast, the Museum houses the GE Photograph collection with more then 1.6 million prints and negatives: an archival collection with more then 3,500 cubic feet of historic materials; and more then 40,000 objects relating to the history of science and technology. The Museum also offers the only FETCH! Lab in the entire Northeast, with hands-on activities patterned after the popular PBS show FETCH!, in collaboration with WHMT. During 2008, the Museum welcomed more then 44,000 visitors, including students, researchers, business leaders, tourists, and many others.
Contact
Carrah Daley Marketing Manager Marktech Optoelectronics 3 Northway Lane North Latham, New York 12110 Phone: 518.956.2980 Fax: 518.785.4725 www.marktechopto.com www.marktechLEDlighting.com
E-mail:c.daley@marktechopto.com
Web Site:www.marktechLEDlighting.com