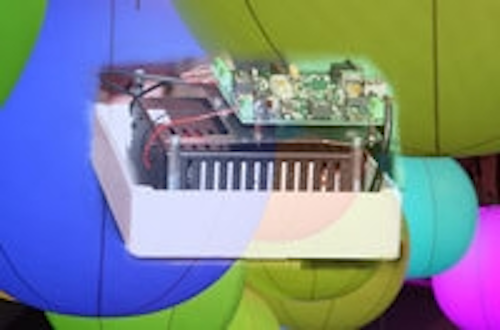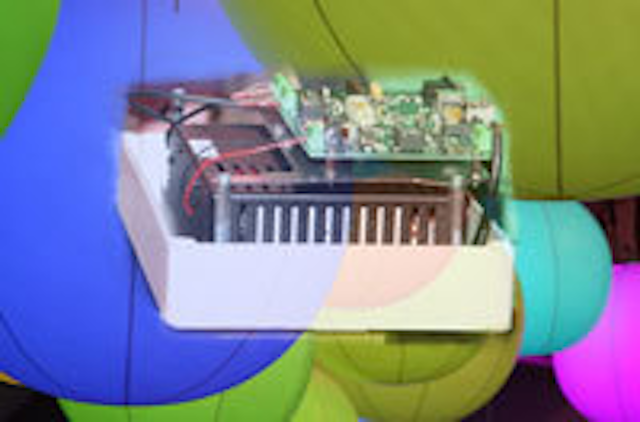 Date Announced: 25 Mar 2009
Jena, Germany -- MAZeT presented itself as an experienced system partner for developing and producing customized embedded computing solutions for medical, automation and industrial measuring technology.
[Image: CORTEX controller board with JENCOLOR color sensors]
The company showed its spectrum of services ranging from development and series supply to after sales support and current reference applications. As a system partner, MAZeT offers its customers a partnership over the complete product lifecycle. MAZeT is embedded in a highly effective network of technological partners, which in cooperation with one another can implement comprehensive customer requirements.
Industrial LED and light control
As one of the highlights at the world's largest trade fair for embedded technologies, MAZeT demonstrated its innovative technology in the areas of LED and light control. At the end of 2008, this technology was successfully utilized in the art installation "LUCE. The Sound of Colors".
The project realized the challenge of converting music into color: using innovative MAZeT color sensors combined with CORTEX controller boards, 170 balloons of different sizes radiated light to the music of the Jena Philharmonic Orchestra, using various light colors that were particularly brilliant and homogeneous.
In Nuremberg, MAZeT showed the system solution used in the art installation and explaining the process for precisely controlling color and brilliance. MAZeT also presented its new sensor ICs, whose spectral resolution, extreme noise immunity, adaptability to customer requirements and potential for modular expansion enable new cost-effective solutions to be created for industrial, analytical and lighting applications.
About MAZeT
MAZeT GmbH is a leading European development and production service provider. The company, founded in 1992 with headquarters in Jena, develops, manufactures and delivers customer-specific electronic modular units, software and ASICs, and markets its own products under the name JENCOLORTM worldwide. Due to its broad technological offerings and application know-how, MAZeT GmbH is a dependable and proven service partner for made-to-measure, customer-specific solutions in the areas of industrial electronics and optical sensors. The company's development competence and the components produced by it for special uses can be found in the whole area of industrial measurement technology, control engineering, automation and medical areas, among others. For more information please see http://www.mazet.de/index_html?set_language=en&cl=en.
__________________________________________________________________
Please visit MAZeT at SENSOR+TEST 2009 at Stand 322 in Hall 12
Nuremburg, Germany, on May 26 to 28, 2009
__________________________________________________________________
Contact
Diane Damer, Marketing MAZeT GmbH Tel. : +49 3641 2809-39 Fax : +49 3641 2809-12
E-mail:diane.damer@MAZeT.de
Web Site:www.MAZeT.de