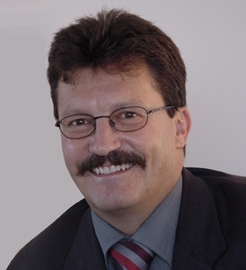 Date Announced: 24 Mar 2009
Port, Switzerland, March, 2009 – Endicott Research Group (ERG), Inc., has created a European office, naming Roland Knuchel as European Sales Manager. ERG, based in Endicott, NY, is the leading manufacturer of DC-AC inverters and LED drivers for powering LCD backlights.
A resident of Switzerland, Roland brings a solid background of industry experience to the position. He is already familiar with ERG's products and technologies, having worked with ERG in his capacity as President / CEO of Milgray Distribution in Switzerland from 1986 to the present.
"We wanted ERG to have a man on the ground for customers in the EU and Scandinavia, as well as Eastern Europe, Russia and Israel," said Earl Lesch, ERG's International Sales Manager. "Now, Endicott Research Group's European customers have a qualified contact in their part of the world."
Roland is an industry veteran with a background as an electronic engineer. His resume includes eight years as Head of Purchasing at Contraves Antriebstechnik, Switzerland, a leading supplier of DC drive technology, as well as experience as Assembly Manager at power supply manufacturer Oltronix Labor AG, Switzerland, and Worldwide Service Engineer for Digitron, Switzerland (now part of Swisslog Holding AG). He is fluent in several languages, including German, French, Italian and English.
Contact
Roland Knuchel Endicott Research Group (ERG) Europe Allmendstrasse 28 2562 Port, Switzerland Phone: +41 32 331 35 66 Fax: +41 32 331 13 59
E-mail:rknuchel@ergpower.com
Web Site:www.ergpower.com