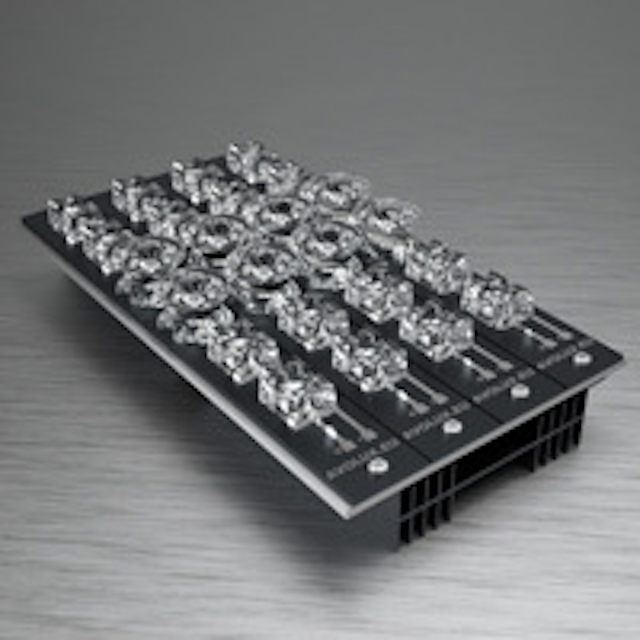 Date Announced: 26 Mar 2009
This 24 W LED STREET LIGHT MODULE offers the same lighting intensity as a sodium HP conventional street light bulb and fits in all street lamps, easy to install with 2 fast clamp connectors and adjustable fixing system.
This ingenious 24 W LED STREET LIGHT MODULE incorporates high power LED modules built into a robust structure. A simple, inexpensive LED street lighting solution that will last for more than 70 000 hours [operating 10 hours / day mean over 15 years].
High Lumen output: Available in up to min 2600 Lumens.
Revolutionary Photometric Design: We use a unique combination of wide circular lenses and elliptical street lenses to ensure an ideal uniformity of brightness on the road surface.
Creative Design and Integration of Heat sink: The life of the LED is extended due to effective heat dissipation.
Fits All types of street lighting fixtures. Made To Be A Direct Replacement: Directly replace existing toxic lamps (high-pressure mercury, sodium, and metal halide) with no need to change the original socket or shell. This light module not even need socket - fast clamp connectors guarantee that will fit any light body.
Contact
PHONE: +40 734 195 622
E-mail:office@avolux.eu
Web Site:www.avolux.eu