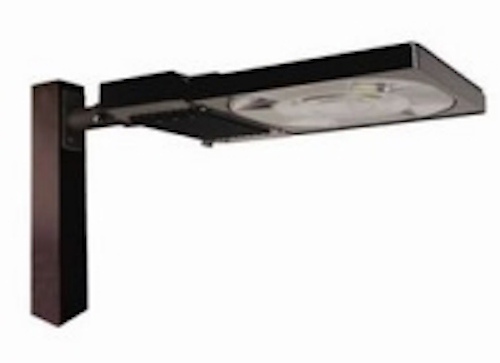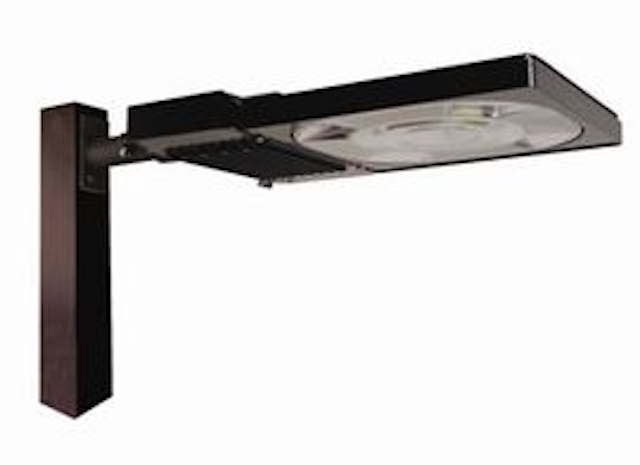 Date Announced: 17 Mar 2009
GE Lighting has launched two new outdoor lighting fixtures this week, designed specifically to provide high performance energy efficient outdoor lighting. The products were launched at events in Milton Keynes football stadium and Cardiff's Millennium Stadium on 4th and 6th March to audiences of local authority street lighting contractors and specifiers.
Evolve LED
GE Lighting's new outdoor LED light, Evolve, is the first of many outdoor LED lighting systems the company will debut in 2009. Evolve provides up to 60 per cent energy savings, longer life and significantly improved light level uniformity compared with traditional HID lamp sources and optical systems, such as a standard 250 watt quartz metal halide system.
Evolve improves visibility and quality of light versus standard HID systems by providing a comparatively higher colour temperature (5500K), a 70+ colour-rendering index and a low glare optical design. It can do all this with lower lumens and considerable energy savings because its advanced optical design delivers light precisely where it is intended to go.
The low profile design offers an aesthetically desirable appearance while incorporating clean lines and a reduced effective projected area. Its optics create a more uniform light level for the on-site activities that require light, while reducing off-site glare and light pollution. The advance of LED's and the optical arrays available in Evolve make LED's a viable alternative for the outdoor environment. The maintenance-free long life of LED's (60,000 hours) puts this option clearly into the public lighting domain where maintenance costs have to be kept to a minimum.
Odyssey Road Lighting Lantern
The new Odyssey road lantern is aimed at adoptable and private road lighting with lamp options from 40 W to 150 W, both in high pressure sodium, ceramic metal halide / white light sources. The aim is to enable a wider spacing between fixtures in line with codes of practice EN13201.
Great optics and a choice of high performance, dimmable electronic ballasts, make the Odyssey a world-class luminaire. Odyssey combines modern, functional aesthetics and multiple functionalities in the latest high-performing road lighting fittings. Ease of installation and maintenance are achieved with a full IP66 optical assembly, plus an automatic electrical disconnection provides for safe and easy maintenance.
The luminaire's versatility allows post top and side entry mounting, through a very large range of pole diameters (between 34 and 76 mm). The adjustable support base tilts at +/-15º so that light can be redirected to suit the requirements of the situation. The Odyssey's double protection IP66, for both gear compartment and optical assembly, enables considerably extended component longevity and cost effectiveness.
Launch of the Evolve LED range and Odyssey Road Lighting Lantern sees a strong move towards sustainability and extremely low maintenance luminaires for the outdoor environment, helping local authority street lighting contractors and specifiers meet energy efficiency targets whilst improving outdoor lighting.
About GE Lighting
General Electric was born from the invention of the world's first affordable incandescent lamp. A century later, GE Lighting is still bringing light to the world, developing new technologies such as fluorescents and light-emitting diodes, that operate with more efficiency, less cost and less environmental impact than ever before.
GE Lighting is part of GE Consumer & Industrial, a $12 + billion global business with 49,000 employees in more than 100 locations. With more than a century of experience inventing cutting-edge products and services, GE Consumer & Industrial strives to make life better, more convenient and more efficient for consumers, as well as commercial and industrial customers.
Contact
Magdalen Bush, Eloqui PR Tel: +44 (0) 207 7534 0624
E-mail:mbush@eloquipr.co.uk