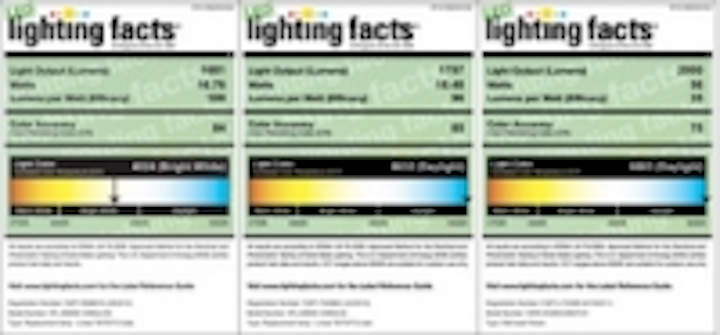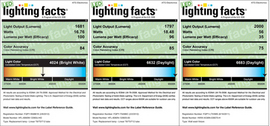 Date Announced: 13 Feb 2012
ATG Electronics is pleased to announce that we are now a Lighting Facts partner and have received Lighting Facts Labels for iBright™ T8 LED Tubes and Smart™ LED Wall Washers.
The DOE sponsored Lighting Facts Label is used to show the product performance customers can expect from ATG and provides information essential to evaluating and identifying the best product options.
Each Lighting Facts label summarizes the LED product performance data, including luminaire light output, efficacy, measured power, correlated color temperature (CCT), and color rendering index (CRI).
ATG will include a "Lighting Facts" label on our LED products so they can be more easily compared by consumers.
ATG Electronics president Nick Ni explains, "We are glad to communicate adequate and accurate information to consumers about our LED products. These test reports clearly show our products to be industry-leading from the perspective of high luminous efficacy, powerful brightness, high color rendering index, and other important benchmarks."
"When we make use of opportunities to demonstrate the quality of our products, consumer confidence in them increases. This is important for us and for the industry," he added.
Lighting Facts labels information for iBright™ and Smart™ approved products are available now at http://atgelectronics.com/support/Lighting-Facts-Labels.html
Contact
ATG Electronics Corp. International Sales Department Tel: +86-21-58350166 Fax: +86-21-58351977
E-mail:sales@atgelectronics.com
Web Site:www.atgelectronics.com