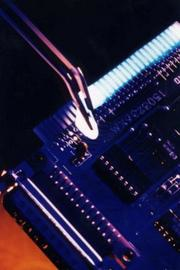 Date Announced: 13 Feb 2012
Dymax Corporation's Ultra Light-Weld® 9-20479-B is a blue, peelable masking material that cures in seconds when exposed to UV/Visible light. This material is designed for rapid masking of electronic components and assemblies, provides protection from reflow or wave soldering operations, and shields keep-out areas during conformal coating applications.
Ultra Light-Weld® 9-20479-B is extremely thixotropic and is ideal for manual or automated dispensing on boards or components that may be difficult to mask with other methods. It's solvent and silicone free, and does not contain VOCs. Cured masks withstand wave solder and reflow temperatures and are easily removed, eliminating the concern of ionic contamination or silicone left behind by other masking methods.
For additional information, visit www.dymax.com or contact Dymax Application Engineering at info@dymax.com or 860-482-1010. Dymax Corporation develops innovative adhesive, coating, dispensing, and light-curing systems for applications in a wide range of markets. Major markets include aerospace, appliance, automotive, electronics, industrial, medical device, and metal finishing.
Contact
Dymax Application Engineering 860-482-1010
E-mail:info@dymax.com
Web Site:www.dymax.com