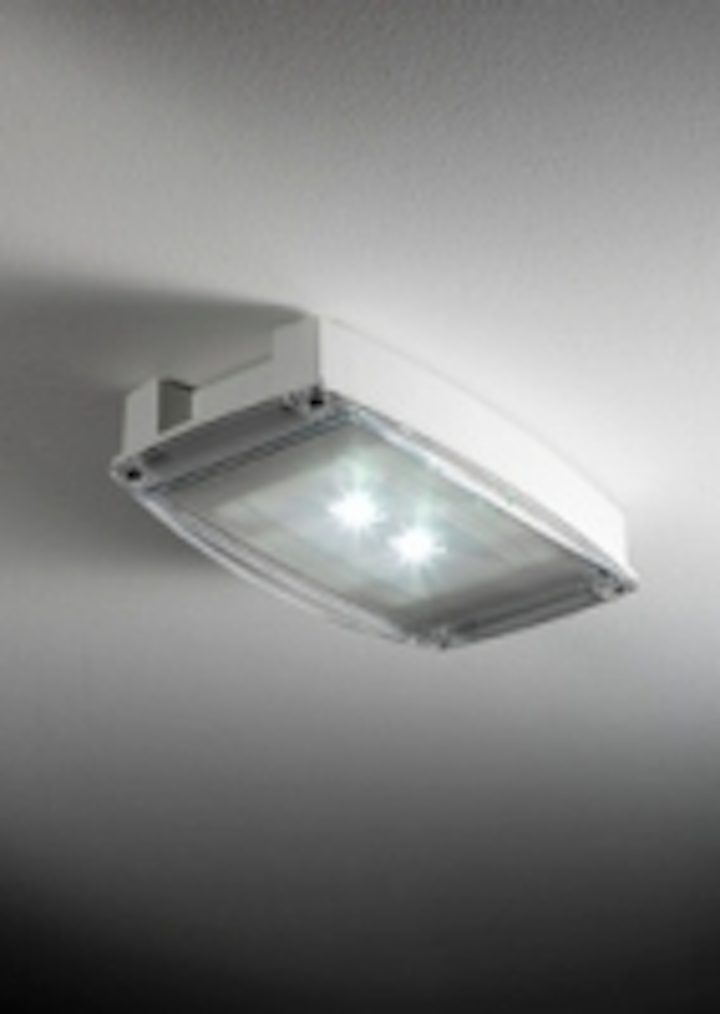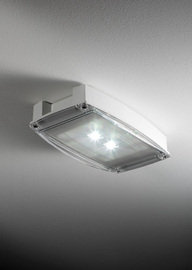 Date Announced: 28 Feb 2012
Cooper Lighting and Safety, a leading manufacturer of mains and emergency lighting solutions for commercial and industrial applications, has introduced the i-P65, a versatile new LED emergency luminaire that can be used on escape routes, in open areas or as a single- or double-sided exit sign with a viewing distance of 20m.
As its name suggests, the luminaire is sealed to IP65 standard to protect it from dust and moisture and is suited for both indoor and outdoor applications. Utilising two high-output 1W LEDs with an estimated life of 60,000 hours, the i-P65 has been designed for ease of installation, low power consumption and minimal maintenance – all of which help to reduce the total cost of ownership.
The luminaire's innovative optic design makes efficient use of the light from the LEDs to provide uniform distribution with either an asymmetric (rectangular) pattern for escape corridors or symmetric (square) pattern for open-area anti-panic illumination. The efficient optics maximise the distance between luminaires, reducing the quantity of fittings required and minimising both installation and maintenance costs.
Suitable for surface mounting on ceilings or walls, the i-P65 features an environmentally friendly NiMH battery and a first-fix base with heavy-duty connector. Both the body and gear tray are made from tough polycarbonate, and the luminaire has overall dimensions of 263 x 142 x 55mm.
The i-P65 is available in self-contained or slave versions and can be specified with self-test or addressable testing facilities if required. Other options include ISO7010 or European-format pictogram legend kits and a temperature-controlled battery heater kit for optimised performance in low ambient temperatures.
Contact
Tel: +44 (0)1302 303200
E-mail:info@cooper-ls.com
Web Site:www.cooper-ls.com