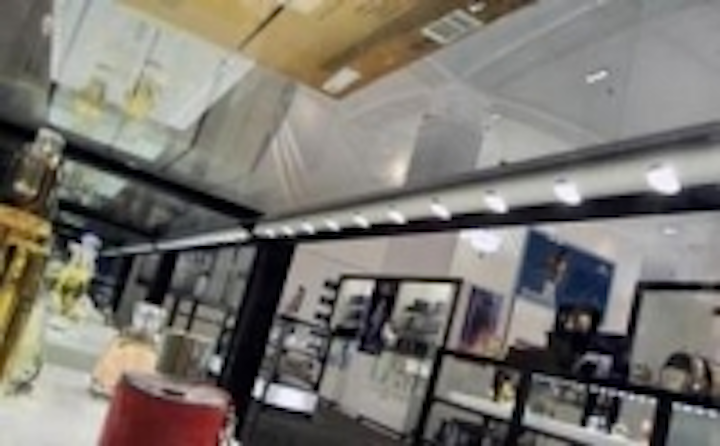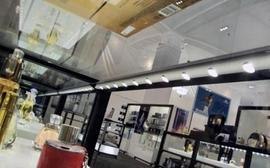 Date Announced: 23 Feb 2012
•Makes merchandise, product displays "come alive."
•Cuts energy, heat, maintenance.
•Stops fading, discoloration.
New Product Introduction: Corvi Linear Series — four-model line of energy conserving, high-output, long life, LED light fixtures for merchandise and product displays.
Design JESCO Lighting Design and Engineering Team.
Manufacturer: JESCO Lighting Group, founded 1998.
Product Applications: Corvi Linear Series is ideal
for properly, economically illuminating a broad range of high-end retail display showcases; other product and merchandise displays; museum and fine-art gallery displays; corporate and commercial showroom displays; reception counters and cabinetry, shelf displays in hotels, restaurants, bars and casinos.
No matter what object and display spaces are illuminated, owners, management and customers alike benefit from brilliant, dramatic white-lighting effects; significant long-term energy savings; long, trouble-free operating life with little or no routine maintenance. Corvi Linear Series provides visual integration with contemporary low-energy lighting design.
Product Description: Corvi Linear Series is a sleek, low-profile tubular-shaped light housing, in 12-, 24-, 36-, or 48-inch lengths. Individual units can be closely abutted for near-continuous runs or effects. It mounts easily providing wanted high lumen levels for specific lighting tasks.
Construction & Finishes: JESCO Corvi Linear Series embodies smooth-surface extruded aluminum housing in metallic silver, with proper heat sinking/heat dissipation, assuring lamp life averaging 50,000 hours. It is environmentally friendly white light with no UV, IR or mercury, accurate color rendition, and excellent light distribution that provides luminous visual clarity to objects on display.
Learn more about innovative JESCO LED and other lighting products, and customer capabilities, by visiting: www.jescolighting.com. JESCO Lighting is located at 66-25 Traffic Avenue, Glendale, New York 11385. Telephone: (718) 366-3211. Fax: (718) 366-3646. E-mail: sales@jescolighting.com.
Contact
Bill or Nancy Schoenfisch SCHOENFISCH INCORPORATED 336 County Highway 24 Richfield Springs, New York 13439 (315) 858-8393/Phone (315) 858-9635/Fax
E-mail:sales@jescolighting.com
Web Site:www.jescolighting.com