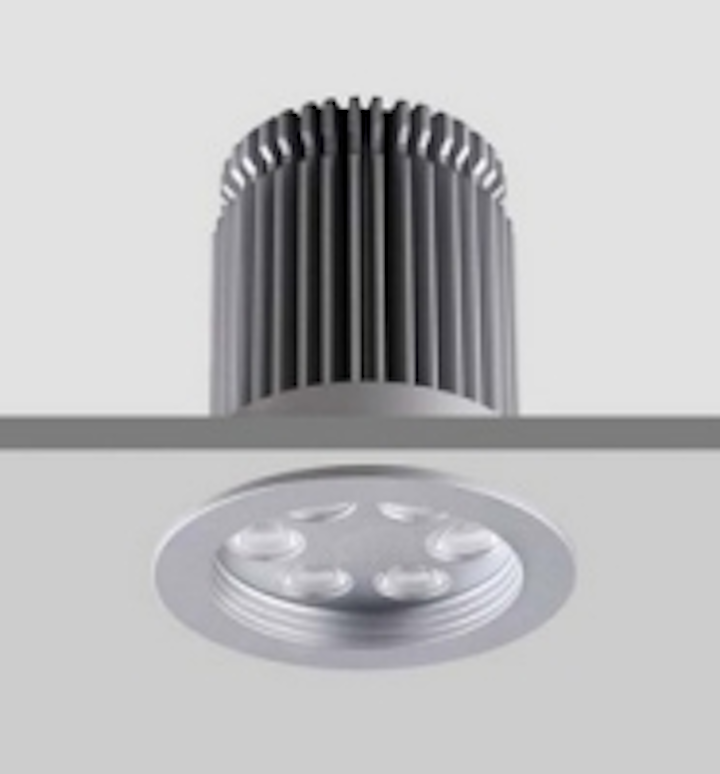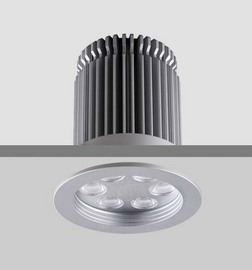 Date Announced: 28 Feb 2012
As Solid-State Lighting continues to displace traditional lamp source solutions in general white lighting applications, choosing the right lighting solution is becoming ever more important.
The current situation is that the LED industry still reserves the traditional lighting concept without careful consideration about LED's unique characteristics. The advent of intelligent LED lighting fixtures is upon the lighting industry but the battle of lighting application will now commence for the lighting protocol of the future.
Ledoux Lighting Co., Ltd is fully equipped with technology from fields of architecture, interior decoration, lighting application, light source technology, luminaries development to define LED lighting products in creative design and LED lighting application.
Take the basic recessed down lights as example:
1. Common Application on Current Market
The recessed down lights with flat ring design are commonly used as basic or spot lighting in exhibition, hotel, supermarket, shopping mall, restaurant and etc.
2. Innovative Definition by Ledoux
From people's psychological requirement on lighting environment, Ledoux define such down lights with flat ring design as wall washing, because people will feel dazzling when looking upon the luminaries. Anyhow, for wall washing case, there would be fillister between the wall and ceiling, and such luminaries should be installed in the fillister. In this solution, people won't see the lighting directly and won't feel dazzling.
Meanwhile, Ledoux design the basic or spot down light with concave light body in deep cut-off angle. Such innovative lighting design will bring people comfortable lighting environment.
Contact
Ledoux Lighting Co., Ltd Tel: +86 (0) 760 8755 3756 Fax: +86 (0) 760 8755 3757
E-mail:sales@ledouxlite.com
Web Site:www.ledouxlite.com