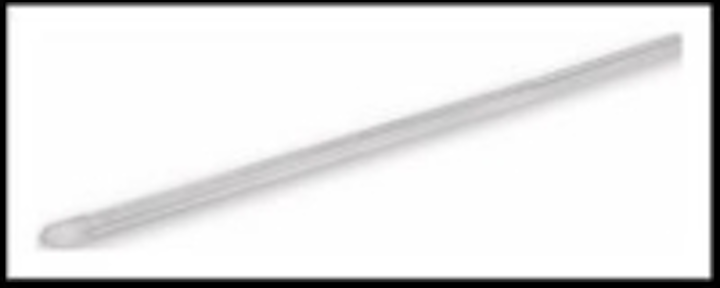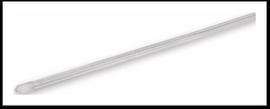 Date Announced: 13 Feb 2012
Feelux's Diva2 is a high power, small profile linear LED luminaire designed to provide an LED alternative to fluorescent illumination effects in under cabinet millwork and display for retail, residential or architectural applications. Diva2 is available in nominal 8", 11", 2' and 2.75' standard lengths and provides continuous illumination with no hot spots of up to 55W in a single row. This eco-friendly luminaire features 65lm/W and is available in three color temperatures and a lamp life of over 30,000 hours.
With a small profile of only 0.35" H x 0.42", the Diva2 provides a variety of mounting options and full range dimming. The Diva2 can be recessed or surface mount on wood, glass or metal and comes with mounting brackets and internal magnetic strips that adhere to metal or glass. This innovative luminaire has integral quick connections that enable installation by simply snapping fixtures together to create the length desired and also comes with a variety of accessories that allow flexibility in corners.
The visible light source delivers soft even illumination effects in four color choices with standard 3W, 4W, 7W or 11W Ra>80 LEDs. The Diva2 delivers a slender fixture that fits almost anywhere and yet delivers an eco-friendly and powerful LED illumination solution.
Product Features:
• Nominal 8", 11", 2' and 2.75' standard lengths
• Internal magnets and mounting brackets
• Snaps together for easy installation and mounting
• Full range dimming available
• Operating temperature : 0~45℃
• Energy efficiency : 65lm/W
• Voltage: DC 24V
• Lamp Life: 30,000 hrs
• Available in 2700K, 3000K, 4000K and 6500K
• Color rendering : Ra>80
• cUL and CE listed
ABOUT FEELUX
We consider even the smallest design element significant. Renowned for worldwide patents, Feelux products are some of the most advanced, viable and energy-efficient electronic ballast and lighting systems for both fluorescent and LED on the market. The standards at our globally-located, state-of-the-art facilities in the Korea and other Asian locations ensure that anything we research, design, engineer or manufacture reaches new heights in the international lighting design community.
Contact
Cindy Foster-Warthen
E-mail:cindy@cfwevents.com
Web Site:www.feeluxlighting.com