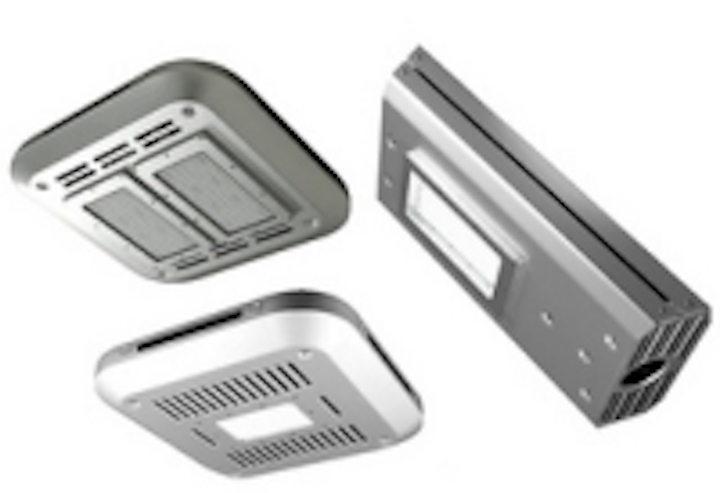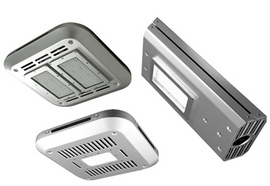 Date Announced: 07 Feb 2012
Advanced Thermal Devices Inc. (ATD) won Taiwan Excellence Award 2012 for its three series LED Luminaires
1) LED Street Lighting : SL-025-S1, SL-036-S2, SL-050-S2, SL-060-S2, SL-070-S2, SL-100-S2, SL-120-R3, SL-150-R3, SL-185-R3, SL-240-R3
2) LED High Bay Ceiling Lamp: SL-070-C5, SL-100-C5, SL-150-C5, SL-200-C5
3) LED Sports Lamp 500W: SL-500-C5
The awards were granted by Bureau of Foreign Trade and Taiwan External Trade Development Council , both are under the Ministry of Economic Affairs, Taiwan.
Taiwan Excellence is the highest accolade awarded to products that encapsulate innovalue. Taiwan Excellence winners not only represent the most revolutionary, high quality, high value added products made by Taiwan. They epitomize Taiwan's unique genius in using innovation to create added value in the design and manufacturing of leading-edge products.
Through the longest, 6 years, installation performance and proves lowest light decay after 20,000 hours continuous burning test at TAF approved Laboratory, ATD's LED Luminaires embedded with globally patented low-cost Loop Heat Pipe (LHP) thermal device have been adapted by worldwide partners to install numerous in Japan, USA, Canada, Germany, Italy, Spain, UAE, Croatia, Czech Republic, Malaysia, Indonesia, Australia, China, Taiwan….etc.
Contact
Advanced Thermal Devices, Inc. B1F, No. 205, Sec. 3, Beisin Road, Xindian District, New Taipei City, 23143, Taiwan
E-mail:sale@atdi-web.com
Web Site:www.atdi-web.com