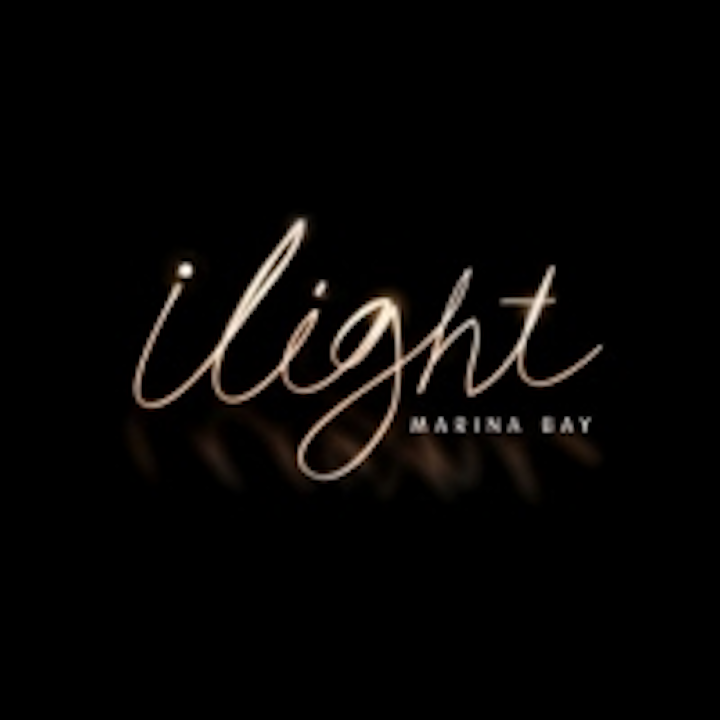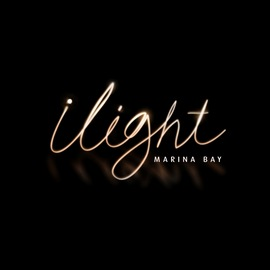 Date Announced: 08 Feb 2012
i Light Marina Bay 2012: Full list of participating artists unveiled
The Marina Bay precinct is ready to shine with an expanded line-up of artists featured in the sophomore edition of Asia's first and only sustainable light art festival.
Singapore – Organised by the Urban Redevelopment Authority (URA), with festival direction provided by Smart Light, i Light Marina Bay, Asia's first and only sustainable light art festival will be returning with a showcase of 30 innovative and environmentally sustainable light art installations by artists and designers from 17 countries and territories. These interactive and dynamic artworks will illuminate the Marina Bay precinct between 9 March and 1 April 2012.
Commenting on the line-up of artworks, Ms Mary-Anne Kyriakou, Festival Director of i Light Marina Bay 2012, said: "These 30 artworks were selected from some 100 submitted entries. We were thrilled that there was a significant increase in interest among artists to participate in this edition of i Light. Of these, 20 are new commissions specially designed for the Festival. We are confident that these artworks will not only create a visual feast that will inspire and capture the imagination of all our visitors, but also serve as a fitting testament to the importance of using energy-efficient lighting technology."
In line with this year's theme "Light Meets Asia", 21 of the 30 artworks are created by artists and designers based in Asia. They include Cambodia-based artist Marine Ky, whose installation Receptacle challenges the rhythms of modern life and invites visitors to connect over shared experiences; Thai sculptor Be Takerng Pattanopas, whose work Gap the Mind makes use of the visual language of Thai culture to create a sense of tranquility in the urban environment; and Hong-Kong based LED artist Teddy Lo, whose LED light work MEGAPOV explores the subject of global sustainability and draws attention to concerns of rapid growth in 21st century Asian societies.
Ten Singaporean artists will also be featured at the festival. Joining the Singaporean line-up are installation artist Angela Chong, whose contemplative site-specific installation Tree Stories draws on the history of Singapore's parks and green spaces; leading sound artist Zulkifle Mahmod, whose interactive work Deck Journey invites visitors to recline on lit deck chairs and enjoy views of Marina Bay while listening to a specially created soundscape; and sculptor Tay Swee Siong, whose interactive sculpture composed of discarded and recycled materials pulsates with colour according to the volume of visitors' voices.
A festival highlight is After Light, a towering installation presented by the award-winning New Zealand-based production and design studio StoryBox. Located at The Promontory, After Light features 26 shipping containers, some of which will be mounted with projection screens showing film footage shot in Singapore specially for the festival. Four containers will also contain interactive art installations presented in collaboration with Singapore's LASALLE College of the Arts and School of the Arts, and the New Zealand-based art collective Interrupt. Mr Lars Christiansen, Vice President, Asia Region, of the United Arab Shipping Company (S.A.G.), provider of the shipping containers for StoryBox's installation, said: "We are delighted to come on board as a sponsor for i Light Marina Bay 2012. The values of sustainability and environmental awareness, both key features of this Festival, reflect the business ethics of our company."
Portuguese multimedia design studio OCUBO will be mounting an ambitious interactive projection work called Light of the Merlion. Visitors will be able to cast colourful light projections on the surface of this iconic sculpture through an interactive touch-screen located at Merlion Park.
i Light Marina Bay 2012 will showcase a work from Lyon's Fête des Lumières, the internationally-renowned public light art festival; this arrangement was released in collaboration with the organisers of the festival, and will feature Groupe LAPS, a Paris-based design studio. Groupe LAPS will be showcasing Key Frames, a multimedia light and sound installation which will be sure to thrill audiences as it did in Lyon last December.
The festival is pleased to partner the Singapore Art Museum in presenting a video projection work titled Uh… by the Vietnam-based art collective The Propeller Group. Also included in the line-up is a Singapore Student Showcase featuring works from two local art schools, LASALLE College of the Arts and School of the Arts Singapore. The full line-up of artists and artworks can be found at Annex A.
Mr Mark Goh, Deputy Director of URA's Place Management Department, remarked: "Not only do these 30 innovative light artworks collectively celebrate the unique qualities of Marina Bay's nightscape, they also draw attention to the importance of energy-efficient technology and the efforts that can be taken to ensure a sustainable urban environment for all. We look forward to welcoming both local and international visitors to explore the bay area with fresh perspective and enjoy the vibrancy of this exciting waterfront space."
i Light Marina Bay will open nightly from 7.30pm to 11.00pm from 9 March to 1 April 2012. For more information, please visit www.marina-bay.sg/ilightmarinabay
- END -
About Urban Redevelopment Authority (URA)
The Urban Redevelopment Authority (URA) is Singapore's national land use planning and conservation agency. URA's mission is "to make Singapore a great city to live, work and play in". We strive to create a vibrant and sustainable city of distinction by planning and facilitating Singapore's physical development in partnership with the community. As the main land sales agent for the state, our multifaceted engagement strategy includes the sale of state land to attract and channel private capital investment to develop sites for meeting our land use needs. As the place manager for Marina Bay, we promote exciting activities within Marina Bay in collaboration with other government agencies and private stakeholders. To create an exciting cityscape, URA also actively promotes architecture and urban design excellence. For more information, please visit us at www.ura.gov.sg.
About Smart Light
Smart Light was established in 2010 as a not-for-profit entity to develop urban lighting festivals that would set new international standards for energy efficiency and provide family-friendly, outdoor celebrations by illuminating public spaces through art sculptures and other smart light activities.
Through these events and activities, Smart Light aims to increase awareness in the reduction of energy usage, engage public and professional participation in best practices in lighting design, promote dark city skies and improve on energy-efficient lighting performances.
ANNEX A
Complete List of Featured Artists and Art Installations
Sweet Home (2011)
Aleksandra Stratimirovic, Sweden
Bio
Aleksandra Stratimirovic was born in Yugoslavia and currently lives in Stockholm, Sweden. Stratimirovic completed her studies in specialized lighting design at the University of Fine Arts and Crafts and the Royal Institute of Technology (KTH), both in Stockholm.
Stratimirovic has completed numerous temporary and permanent site-specific light-art installations on public places in Sweden, Serbia, Slovenia and Netherlands. She is the co-founder of the Lighting Guerilla Festival in Ljubljana, Slovenia, and the founder and artistic director of the Belgrade of Light festival in Serbia. In 2010 and 2011, her work was shown in exhibitions in New York, Stockholm, Ljubljana, Belgrade, Tokyo, Osaka and Verona.
Concept
Sweet Home is an adaptation of an original work created by Stratimirovic for Belgrade of Light 2011. The work is a site-specific light installation comprising lanterns taking the form of ordinary lampshades. In Belgrade, Stratimirovic created the work in order to bring warmth and a homely atmosphere to one of the most polluted, busiest and exciting streets in the city. Stratimirovic envisioned for the work to encourage stroller to "take control of the street, monster-trucks to be replaced by babies in push-chairs, towers to grow out of the asphalt, for the smell of fresh pastry to sweep away exhaust gas, and for old ruined buildings to smile at us."
While the Singapore streetscape at Marina Bay may be a different environment than the one Stratimirovic worked with in Belgrade, the colourful forms of the lanterns nonetheless aim at spreading warmth and homeliness in the urban environment and create a special, cosy character in the area.
Sweet Home is supported by Philips Lighting.
---
Crystallised (2011)
Andrew Daly and Katherine Fife, Australia
Bio
Andrew Daly participated in the inaugural Sydney Smart Light Festival with the installation Lumenocity displayed in the forecourt of Customs House. The installation won the Australian Broadcasting Corporation BC 702 People's Choice Award, and was subsequently exhibited at i Light Marina Bay 2010. In 2011, Daly exhibited two installations Crystallised and Carnivlux at Vivid Sydney with design collaborator Katharine Fife. Daly recently earned a masters degree in architecture and is currently based in Sydney.
Katharine Fife participated in Vivid Sydney 2011 as a co-creator of Crystallised and Carnivlux. Katharine completed her Bachelors of Design in Architecture at Sydney University in 2011. She is currently working at PTW Architects in Sydney and will shortly be moving to Paris to intern with Ateliers Jean Nouvel.
Concept
Today, the scattered twinkling stars are diminished by city light pollution, clouding our view of the night sky. Crystallised is an abstraction of the starry night sky, a spatial installation for people to walk beneath and reflect on the impact of poorly considered lighting on city life. .
Crystallised creates a space "hollowed out" of five thousand edge-lit acrylic rods - a glowing internal landscape like a cave with a ceiling of glittering stalactites. The rods act as a canopy, using programmed LED's to create an ever fluctuating colourful abstraction of the night sky.
Crystallised is supported by the Faculty of Architecture, Design and Planning and the University of Sydney.
---
Tree Stories (2012)
Angela Chong, Singapore
Bio
Angela Chong graduated from the Royal Melbourne Institute of Technology with a degree in sculpture. Currently a practicing installation artist, Chong has a keen interest in creating a narrative in her works. Her works deals with light and darkness, constantly blurring the line between fiction and reality.
She is currently interested in creating interactive works and had her first outdoor public light work at i Light Marina Bay Singapore in 2010. This work was also shown in Australia at Vivid Sydney in 2011.
Chong has participated in several art residencies, notably in Iceland in 2010 and Japan in 2008 as well as participating in the Sense of Fear Festival in the Czech Republic in 2006. Chong is a recipient of the National Arts Councils' Local Bursary and Georgette Chen Scholarship awards, and currently lectures part-time at LASALLE College of the Arts.
Concept
The inspiration for Tree Stories comes from the past when light played a major role in storytelling; from sharing folktales at bonfires to shadow plays; from magic lanterns to the cinema. The installation also refocuses attention on trees: inanimate living beings quietly growing and dying around us. Time seems to have forgotten them in spite of the important role they have played in protecting the health of our earth. Tree Stories is a tribute to the resilience and existence of these beings. Walking amidst the installation, the visitor reads the illuminated text on the trunks and attempts to see the world from their point of view.
The fictional passages encourage a dialogue between the reader and the tree, and allow the visitor to enter into an intimate encounter with nature. Hopefully, the encounter enables the visitor to become more conscious of his/her responsibility toward the environment.
In Chong's own words, "The site specific installation has come about through my reflection on the history of parks in the Marina Bay area such as Esplanade Park, one of the oldest parks in Singapore. Since its opening after World War II, the trees there would have experienced the progression of the country and bore witness to the trials and times of our young nation."
Tree Stories is a festival commission.
---
Gap the Mind (2012)
Be Takerng Pattanopas, Thailand
Bio
Be Takerng Pattanopas is a Bangkok-based artist who works primarily in sculptures and installations.
Since embarking on his doctoral research at the University of Gloucestershire (UK) in 1996, Pattanopas' work has explored the notion of space in relation to the human body. The spatial embodiments he creates have always been animated by precisely controlled lighting to create an effective visceral experience for viewers.
Pattanopas has exhibited in London and other cities in the UK, Bangkok, Brussels, and New York. His works have been mentioned and reviewed in such magazines as Flash Art, Frieze and Art in America. Currently he is an assistant professor of art and design at Chulalongkorn University and Bangkok University.
Concept
Gap the Mind is the antithesis of most light installations which usually employ hi-tech visual vocabulary. Comprising of a long row of fabric shelters illuminated from within by different levels of pulsating lights and triggered by a programmed sound-scape, the work aims to translate Asian vernacular rituality into the language of light art.
The glowing fabric shelters are a reinterpretation of traditional umbrella shelters used by Thai monks, called glod. Within each glod is a set of low-energy LED lights programmed to emit different levels of light triggered by different sounds resonated from a batr, or a Thai monk's metal food bowl. Gap the Mind is a powerful, multi-sensory expression of Pattanopas' Thai cultural identity and his work in sculptural light art.
Gap the Mind is a festival commission.
Gap the Mind is supported by Henryandpartners.
---
Bibigloo (2012)
BIBI, France
Bio
Since 1992, through the use of everyday objects made from materials such as plastic, BIBI's art pieces explore man's relationship to the environment, as well as the capacity to confront the contradictions with regard to waste production. In BIBI's own words, "Light is my favorite medium to give life to my installations."
Concept
The Bibigloo is a post-modern architectural statement which reinvents the characteristic arctic habitat. Composed fully of plastic jerry cans, it is a delightful work which blends elements of land art, lighting design and public installation. Emanating a warm, red glow, it is an inviting, engaging and humorous work which will appeal to all audiences.
---
Fancy/Lightweight (2012)
Cornelia Erdmann, Hong Kong
Bio
Cornelia Erdmann is a German-born visual artist with an MA in Architecture and an MFA in Public Art and New Artistic Strategies from Bauhaus-University Weimar, Germany. Since 2006, she has lived and worked in Hong Kong, specialising in public art and multi-media installations. Her public art works are site-specific and/or relate to site-specific topics. Cornelia's main medium is light, which she likes to combine with other materials and technologies to create playful installations which can interact with the audience on various levels.
Apart from being a practicing artist, Erdmann works as a spatial designer, and in graphic design. She is also active as an art curator. She enjoys blurring the boundaries of art and design, and creating an element of surprise in her work.
In 2011, she completed a major light wall sculpture titled The People in the main lobby of the new Legislative Council Complex in Hong Kong. Erdmann has worked on many public and private commissions, including for the Times Square Office Tower in Hong Kong. Her work has entered various public and private collections, and has been shown at numerous festivals and exhibitions. Recent highlights include i Light Marina Bay 2010 (Singapore), Gallery Threewalls (Chicago), Fondazione Bevilacqua (Venice), the Toyota Municipal Museum of Art (Toyota, Japan), the KunstFilm Biennale at Art Cologne (Germany), and Jendela Artspace at the Esplanade (Singapore).
Concept
The hand fan is a quintessentially Asian accessory with a long history and versatile uses. Primarily, it is used for fanning oneself in hot weather, but it has also carries meanings as varied as friendship, respect and good wishes. All throughout East Asia Asia, they are prized as gifts on special occasions.
Oversized fans of light give a new spatial breeze to the waterfront site at Marina Bay. The light sculptures frame and segment the space, and offer the audience an altered experience of a familiar site. The fans of light have a recognisable form, but are almost bodiless and lightweight at the same time. Fancy/Lightweight is made from glowing LED wire stretched across the trellises running around the ArtScience Museum.
Fancy/Lightweight is a festival commission. 
---
Classification Pending (2007)
Craig Walsh, Australia
Bio
Craig Walsh was born in Orange, New South Wales, in 1966 and has been based in Brisbane, Queensland for the past 20 years. He is primarily interested in hybrid and site-specific projects, and often utilises projection in response to existing environments, exploring alternative contexts for contemporary art. He works across a range of art forms including theatre, architecture, public works, gallery exhibitions and festivals. While pursuing projection as his dominant medium, he also works in photography, sculpture and new media.
His work has been selected for major survey exhibitions, festivals, commissions and residencies both nationally and internationally. Recent projects and exhibitions include Artefact H10505, Powerhouse Museum, Sydney (2009); Heads Up, Museum of Contemporary Art, Sydney (2008); 01SJ Biennial, San Jose, California, (2008); DRIFT 08, London (2008); My favourite Australian, National Portrait Gallery, Canberra (2008); Nuit Blanche, Toronto (2007); Wavefront: Australian Contemporary Art Scene, Tokyo Wondersite, Japan (2007); RE:SEARCH, Sendai Mediateque, Japan (2006); Eyes, Lies & Illusions, Australian Centre for the Moving Image, Melbourne (2006); Media City Seoul, 4th Seoul International Media Art Biennale, Korea (2006) and Yokohama International Triennale of Contemporary Art, Japan (2005).
Concept
Classification Pending is originally a permanent public artwork in the Bremer River, Ipswich Parklands, Queensland. Modified versions also appeared temporarily in the Ooka River in Yokohama, The Thames in London and other river systems within Australia.
In this work, artificial life forms appear to exist in the river as permanent residents. Visible after dark, the narrative evolves over time, commencing as a single form and eventually finding a mate and breeding. It consists of a 3 channel projection of the 3D animated organism projected into the river and is based on a hybrid of the extinct Woolungasaurus, the common Eel, fork tailed catfish, Brisbane short-necked turtle and the mullet.
This work provides the subject and catalyst to evoke a local 'sighting' and explores the possibility to engage local residents in developing and promoting a local mythology specific to this appearance of an unknown species. This installation presents new possibilities of how permanent and temporal evolving public artworks can integrate into specific environments and provide long-term engagement. The work also raises issues relating to how we interact with nature and the ability to simulate these types of experiences through technology.
---
Parmenides I (2011)
Dev Harlan, USA
Bio
Dev Harlan is a multidisciplinary artist whose hybrid practice combines the physical and the virtual in the use of sculpture, light and projection. As a self-educated artist, designer and CG director, Harlan's uniquely identifiable aesthetic language and reductionist approach place his work at the forefront of a new mode of media arts practice.
Harlan has an extensive screening history at reputed festivals such as the Scope NY Cinema Series, Optronica Festival and One Dot Zero. His sculptural works have been shown in the United States at Whitebox Gallery, Rouge58, Scope Miami Art Fair, and the Vimeo Film Festival. Recently, Harlan has just completed a major solo show at the Christopher Henry Gallery (New York, USA) with two floors of light sculpture work. Harlan lives and works in New York.
Concept
Parmenides I is a large scale geometric sculpture incorporating 360º projection mapped video. The work has been previously exhibited at the New Museum's New Ideas for the New City Festival in New York, and the Christopher Henry Gallery as part of Dev Harlan's recent solo show The Astral Flight Hangar. Reminiscent of 1960s Op Art, Parmenides I is a hypnotic 3D projection of swirling abstract patterns that present an amazing sense of movement, colour and form.
Parmenides I is supported by the Christopher Henry Gallery.
---
enLIGHTenment (2012)
Edwin Tan, Singapore
Bio
Edwin Tan is the founder of local design studio Brave Company. During his four-year stint at the firm Asylum Creative, Tan worked on projects ranging from interactive and environmental design to branding and graphic design. Conceptualising Singapore brands such as Frolick, Loof and the White Rabbit from the very start and working with clients such as Club21 and Levi's, Tan has won numerous international awards. His work has been featured in design books and magazines.
Concept
enLIGHTenment is an installation comprising a video wall made up of multi-coloured light tubes. While in an idle state, the installation displays an animated screensaver. When activated through a console in front of the light display, the installation goes into "thinking" mode. After a few seconds, enLIGHTenment literally enlightens the audience with a YES/NO answer to a question the visitor is encouraged to ask before pressing on the button on the console.
enLIGHTenment is a festival commission.
enLIGHTenment is supported by Philips Lighting.
---
Key Frames (2011)
Groupe LAPS, France
Bio
Groupe LAPS was established in 2008 by a group of six artists and designers. With their combined expertise and technical know-how in areas such as art, design and lighting, Group LAPS develops artistic proposals which are expressed in media such as film, light installations and multimedia applications.
Key Frames was conceived by Thomas Veyssiere. A founding member of Groupe LAPS, Veyssiere is a lighting concept artist and designer. He honed his expertise in light through working on outdoor shows, events, video work, contemporary dance performances and the theatre.
Concept
Key Frames is designed for showcase in urban public spaces at night. Figures of light collectively invade a chosen place and weave a story through repeated movements. The work is an evaluation and celebration of the place of the human body in an urban setting.
The work comprises more than 20 stick-like figures. Though static, each figure comes to life in a choreographed display of light and sound, creating a sense of movement and spectacle. Based on the principles of the decomposition of movement and the language of kinetics, Key Frames captures the varying stages of movement being displaced, creating the visual impact of a dance.
Key Frames was created for Fête des Lumieres 2011 in Lyon, France.
Key Frames is supported by Led Ner. 
---
The Gate (2007)
Li Hui, China
Bio
Li Hui graduated from the China Central Academy of Fine Arts in Beijing in 2003. He currently lives and works in Beijing. As a conceptual artist, he works in diverse mediums including transparent neon-lit acrylic sculptures and laser beams. Through his work, Li visualises the uniqueness and new boundaries of the new age of Chinese New Media Art. With the help of modern techniques, Li articulates philosophical considerations and an almost poetic aura surrounds the result.
Li has exhibited extensively, including in major solo exhibitions at Schering Stiftung, Berlin, the Museum of Contemporary Art Taipei, and Museum Kunstlicht in de Kunst, Eindhoven. His work has also been featured in the National Art Museum of China in Beijing, the National Museum of Contemporary Art Seoul, the Busan Biennale (2006), Shanghai Biennale (2006), and Chengdu Biennale (2005).
Concept
The idea of a doorway or a gate has always been central to many cultures and religions. Whether a path to another realm, another level of spirituality or simply another beginning, a gate is a symbol of many things.
In Li's work, The Gate becomes a powerful image of passage and enlightenment. Hundreds of small beams of light frame the door, coming straight past the viewer, splashing red into eternity. Blinded if you transgress beyond the narrow path offered by the doorway, you end up confronting your own reflection as you approach the gate, barricaded from advancing past it by your doppelganger.
The juxtaposition of the ostensible path and the inability to walk through the gate offers many layers of interpretation, not least regarding the idea of enlightenment as a goal that can never be reached. At the same time, one can also consider the idea that it is the path one walks that is important, not necessarily the destination.
Mysticism aside, Li Hui's The Gate is pure visual poetry and bound to be appreciated for its sheer dramatic impact as well.
---
Urban Makyoh (2012)
Light Collective, United Kingdom
Bio
Light Collective was founded by Martin Lupton and Sharon Stammers in 2010. Working inside and outside the standard architectural design framework, Light Collective is fuelled by a collective passion for light, collaboration and creativity.
Lupton started his career in lighting as a researcher at the Liverpool School of Architecture and Environmental Engineering before progressing towards architectural lighting design. He worked as a design director at Pinniger & Partners and then at Building Design Partnership. He recently held the position of President of the Professional Lighting Designers Association.
Stammers began working in stage lighting as a production electrician and after gaining a Masters in Science majoring in Light and Lighting from the Bartlett, University College London, she joined Lighting Design Partnership. Stammers went on to become an Associate Director at Lightmatters. Sharon recently headed the UK office of the Professional Lighting Designers' Association.
Together Lupton and Stammers have been involved in creating many lighting-based initiatives and events in both the UK and internationally. They are prolific lecturers within and out of the lighting industry and are prominent on various social media platforms such as blogs and video sharing sites. They have started several lighting initiatives, including urban intervention movement-guerrilla lighting and the community-based social light movement.
Concept
Urban Makyoh is inspired by two opposing light phenomena. The first is the makyoh, an ancient Chinese art and the second, the patterns made by reflected sunlight from modern skyscrapers. Makyoh appear as a mirror to an observer until sunlight or another bright light hits the polished surface, at which point an image appears in the reflected light.
In a similar way, it is only when the sun is at a certain angle that it penetrates the deep canyons of modern cities and reveals beautiful patterns from reflections of the glass surfaces. By contrast, during the night, new patterns and reflections are produced with artificial light. These day and night time effects inspired Light Collective to create a fusion of both ancient and modern reflections.
The installation consists of a number of fixed units made up of a mirror and a stencil. Each unit creates reflected light and project an image, a phrase or a symbol onto a chosen surface using handheld torches. Visitors have the opportunity to discover the images and reflections for themselves. Over the first three nights of the festival Light Collective will demonstrate and explain to the public the working of their installation.
The images on each of the stencils were created by Year 3 students from the School of the Arts, Singapore, through a workshop Light Collective conducted with them in February 2011.
Urban Makyoh is a festival commission realised in collaboration with the School of the Arts Singapore.
Urban Makyoh is supported by the Almeco Group.
---
Receptacle (2012)
Marine Ky, France/Cambodia
Bio
Marine Ky is a Cambodian-born peace activist who makes use of textile-based installation as her main platform to share experiences of peace with diverse communities across the world.
Ky left her homeland at the age of four after Lol Nol's coup d'état in 1970. She returned to Cambodia some 30 years later after first spending five years in Macau and 16 years in Paris. Ky also spent eight years in Australia, where she has worked as a printmaker specialising in etching.
In 2000, Ky earned an MFA from the University of Tasmania. In 2004, she completed residencies at the Chiangmai Art Museum, Monash University and the Aomori Contemporary Art Centre. In 2005, Ky took part in the Third Triennale of Asian Contemporary Art, which was organised by the Fukuoka Asian Art Museum in Japan. In 2010, she exhibited L'Epiderme de la Terre & Mekong (Peace), a textile-based installation, at the Esplanade Concourse in Singapore.
Ky splits her time between Paris, Phnom Penh and the Blue Mountains in Australia.
Concept
Receptacle consists of a set of three house-like structures. Its function is to host "good times" shared by the public with each other. It invites the public to slow down, relax and experience the work.
Receptacle was created through a collaborative process through which Ky worked with children from the Toul Kork Methodist School, COSI orphanage and Open Book, an NGO which promotes literacy. All three organisations are based in Cambodia. The children helped to create the textile artworks (featuring beading, embroidery, painting and other crafts) hanging within the houses.
The work explores the metaphor of seeing the world with wisdom or equanimity, an inner light that shines from within. As we are living in an increasingly high speed and immaterial world immersed in internet connections and electronic technology, we tend to place too much value on the ready-made and take-away consumer objects of our daily lives. Receptacle proposes a friendly way to "detour" from this reality; it brings together craftwork created by the hands of children and gives the visitor a way to experience the simple contentment that can emerge from a creative process undertaken as a community.
Receptacle is a festival commission.
Receptacle is supported by Philips Lighting and Toiles de Mayenne. 
---
Immersion (2011)
Martin Bevz & Kathryn Clifton, Australia
Bio
Martin Bevz has worked in the events industry for the past decade as a production manager at a bespoke lighting company. During this time, he has acquired vast experience in short turn-around events, effective creative concepts and energy-efficient solutions.
Kathryn Clifton draws inspiration from her studies in primary education, considering ease of interaction for the young and old while developing a concept for an installation.
Bevz and Clifton designed Immersion for Vivid Sydney 2011. As a collaborative team, they have proven to be successful in translating design concepts into fully interactive lighting installations.
Concept
The inspiration behind Immersion came from watching children run through a water fountain. Watching the children's faces light up inspired the concept of a digital water fountain. Interaction is through movement within the installation – a waving gesture is symbolic as the viewer meets light.
Immersion is a self-supported 8 metre-wide circular array of vertical LED strip lighting which is pixel-mapped to form a complete video display. Textural content is then displayed that can be instantly manipulated by the viewer's motion which is captured by infrared cameras.
Cameras within the installation capture live footage which is used to manipulate the displayed textural content. The interaction is instantaneous, fun and easy to use. During "off-peak" times, Immersion continues to display interesting content which will lure curious onlookers.
Immersion is supported by 32 Hundred Lighting.
---
Light of the Merlion (2012)
OCUBO, Portugal
Bio
OCUBO is an art and multimedia studio dedicated to light projects. Nuno Maya and Carole Purnelle, the founding artists and directors of the studio, have presented their light, multimedia and interactive art works in countries such as Japan, Australia, Singapore, Israel, Germany, the Netherlands, Slovenia, the Czech Republic and Poland.
Interactivity with the public distinguishes their light projects and plays a key point in their way of reading the landscape of their interventions. They put the public in the role of creator by developing friendly interactive interfaces which enliven the urban landscape. OCUBO encourages the public to paint on, adorn and change existing urban canvasses (buildings, walls, sculptures) to present them in a new light. OCUBO conceived, produced and directs Portugal's only light festival, the LUMINA Light Festival.
Concept
Light of the Merlion pays tribute to Singapore's Merlion which was inaugurated 40 years ago, in 1972. The artwork is a celebration of this familiar icon and creates a memorable experience through light projection over the surface of the sculpture. Using an interactive screen, members of the public are able to rediscover the Merlion by changing the colours projected onto it at night.
Light of the Merlion is a festival commission.
---
Coral Garden (2012)
Olivia d'Aboville, Philippines/France
Bio
Olivia d'Aboville is an emerging French-Filipino artist who graduated with honours from Duperré, the prestigious textile design school in Paris in 2009. At school, D'Aboville specialised in tapestry and textile structures and she rapidly adapted the techniques to create her own woven forms. She has been exploring sculpting with textile techniques since then and had her first solo exhibition Chasm of Fantasies at the Ayala Museum in Manila, the Philippines, in 2010. She was nominated and shortlisted for the Ateneo Art Awards 2011.
From plastic spoons to pins and water bottles, d'Aboville is fascinated by ordinary mass-produced objects. These objects, due to our society and our lifestyle, are inevitably destroying our environment and polluting our seas. She manipulates materials at hand to create new work, recycling them to generate objects which are completely different. For every interesting element which inspires her, d'Aboville asks herself what she can do with it: can it be cut, bent, heated, stretched, or accumulated to create a new form?
D'Aboville is sensitive to light, fluidity and movement and finds endless inspiration from the ocean. She is fascinated by the mystery, beauty and creatures of the underwater world and tries to raise awareness about the importance of preserving marine biodiversity through her work. Her work has been exhibited in museums, galleries, hotels and festivals in France, Hong Kong, Manila and the United States. It ranges from textile jewellery to sculptures, lighting design and installation art.
Concept
Coral reefs form some of the most diverse and productive ecosystems on earth. They occupy less than a tenth of one per cent of the ocean surface, yet provide a home for 25 per cent of all marine species. However, coral reefs are fragile ecosystems which are dying. They are under threat from climate change, ocean acidification, blast fishing, over-use of reef resources, urban and agricultural runoff, and water pollution.
Coral Garden is an installation of a multitude of coral-like sculptures made of transparent cocktail stirrers and an acrylic base. The composition of the sculptures resembles a coral reef which viewers will be drawn to and can interact with, as fish do with actual reefs.
Coral Garden makes reference to ongoing restoration projects which seek to stimulate the reformation of damaged reefs. The work promotes the beauty and importance of coral in the well-functioning of our ecosystem. The cocktail stirrers from which the work is composed are a symbol of consumerist society, an element which is polluting our seas.
Coral Garden is a festival commission.
Coral Garden is supported by Philips Lighting, Opus Restaurant and Bar, Privé Luxury Club and Republiq Club.
---
FLOW (2012)
Olivia Lee, Singapore
Bio
Singaporean industrial designer Olivia Lee graduated from the UK's Central Saint Martin's College of Art and Design in 2008 with First Class Honours and soon established herself on the international scene. While based in London, Olivia worked in multiple areas of design on a diverse range of projects. In addition to developing her personal projects and engaging in commercial design work, she has collaborated with scientists under the NOBELINI Scheme pioneered by the MRC Clinical Sciences Centre, worked on presentations for the ICSID World Design Congress with the New York ARUP Foresight department and was recently invited by the British Council to partake in the Milan Sketchbook project.
In her two years spent working for designer Sebastian Bergne, Lee honed her design sensibilities and engaged in projects for Proctor & Gamble, Tefal and Swarovski. Independently, she has designed for Mathmos, Aquascutum and PI Global, and has been involved in a branding workshop conducted by LVMH. She has also been featured as guest illustrator for Singapore's ICON Magazine and worked for several other publications. Lee sold her D&AD student awards-nominated concept furniture piece Stream of Light at Mint (UK) in 2011 and is currently collaborating on production design with filmmakers from NYU Tisch Asia.
Concept
FLOW takes inspiration from an amalgamation of ideas that informs its approach to Asian culture, interactivity and self-sustainability. FLOW is an installation consisting of a series of illuminated vertical axis wind turbines (VAWT). The VAWTs are connected to built-in LEDs, harnessing the power of wind to generate light. As wind passes through the installation, the turbines move and flicker to life. In periods of low wind, the installation invites the interactivity of the public to turn the VAWTs by hand and experience the immediate feedback of converting kinetic energy into light. The gesture resembles the contemplative ritual of turning prayer wheels: an act of accumulating wisdom and goodness in parallel with our desires for environmental merit and purity.
FLOW is a festival commission.
FLOW is supported by Phoenix Solar. 
---
5QU1D (2012)
Ryf Zaini, Singapore
Bio
An engineering graduate from Temasek Polytechnic, Ryf Zaini's interest in the arts led him to LASALLE College of the Arts in 2003, from which he completed a diploma in interactive media and graduated with First Class Honours in Media Arts. As a student, Ryf participated in several festivals such as the Singapore Art Show and the Singapore Arts Festival. His interest was drawn toward utilising his understanding of electronic engineering and translating it into artistic content.
After his studies, Ryf participated in several exhibitions in which he created hybrids of technologically-informed art. Ryf's installations merge ideas relating to technology and the arts, and his work has been exhibited at Sculpture Square (Singapore), the Esplanade (Singapore) and ARTRIANGLE (Kuala Lumpur, Malaysia). Ryf has also created interactive light installations for the Malay Heritage Centre (Singapore) and completed a residency at the Singapore Science Centre in 2011.
More recently, Ryf has shifted his interest toward constructing large-scale sculptures of mythical creatures which reflect issues relating to a society's reliance on technology and the social constructs which encourage it. Ryf exhibited such sculptures at the Singapore Art Museum as part of the Singapore Biennale's fringe event Disarming the Lion, and at the Sea Art Festival 2011, organised by the Busan Biennale Committee (South Korea).
Concept
Marina Bay has evolved from a non-existent land to being one of the most exclusive and spectacular waterfront districts of an international standard. With a balance of commercial buildings and entertainment places that create this unique skyline, Marina Bay has certainly helped Singapore evolve into a bustling cosmopolitan city.
It is difficult to imagine that 40 years ago, Marina Bay did not exist at all. It would also not be surprising to recognise that inhabitants of the surrounding sea have also evolved into beings which attempt to blend themselves into this new environment.
5QU1D is a squid-like creature which looks like it has finally emerged from the desolate sea to finally present itself to the world. It seeks to identify itself with the world, shelled and protected; it crawls out of the sea, trying to merge itself with the skyscrapers.
The qualities of the creature enable it to blend with its surroundings during the day, with its geometric form, similar to buildings. It will come alive at night to enable the public to recognize and identify its presence.
5QU1D is a festival commission.
---
BioShell (2011)
Shinya Okuda, Japan/Singapore
Bio
Shinya Okuda is a registered architect in the Netherlands and Japan and has practised in Switzerland, Hong Kong, Japan with Herzog & de Meuron and Shigeru Ban. He studied with Professor Elia Zenghelis at the Berlage Institute in Rotterdam under Rotary Foundation Scholarships. Prior to that, Okuda earned his Masters in Engineering at the Kyoto Institute of Technology.
Currently, Okuda is an Assistant Professor at the National University of Singapore. His research is in Digital Fabrication in Architecture. He has received multiple international awards, including the HKDA Excellence Award in Hong Kong. Okuda focuses on establishing innovative architectural standards by through integrating design, simulation and fabrication processes, resulting in unique and cost-effective architectural expression.
Concept
BioShell visualises invisible but closely interconnected relationships between humans and nature. Through the translucent interface of its surface, BioShell invites the public to step into this three-dimensional "light boundary", thereby entering into a space which evokes a gentle feeling of kinship between humans and nature.
BioShell's translucent surfaces are illuminated by LED flood lighting, and a seat fabricated from foam serves as a resting point for visitors as they look out into the nightscape of Marina Bay. Structurally, Bioshell is an ultra-lightweight shelter for sustainable construction, made of only 1.5 mm thickness of plastic without additional support. Each component is rapidly vacuum-formed with digitally-fabricated 3D curved moulds in order to increase its structural stiffness instantly.
BioShell is supported by the National University of Singapore.
---
After Light (2012)
Storybox, New Zealand
Bio
Storybox is an award-winning New Zealand production, interactive and installation design company. The company produces engaging content using recycled shipping containers. Its focus is on sharing stories relevant to the site where their installations are placed, using innovative techniques and local community involvement. The Storybox process combines many influences from industrial design, video-art, documentary film, live-cinema, performing arts and interactive digital art.
Concept
After Light is a new work by Storybox which explores the symbolism of light in pan-Pacific Asian society. Comprising video footage shot in both Singapore and New Zealand, the work traces the journey from the candle in a temple to the neon lights in street advertising.
The role of light in modern society can be conceived as a symbol of progress or an ancient way of communicating with the spirit world. In this new work, Storybox explores how light is used as a way to inspire, mould and change people in our modern world.
An original multi screen work on a grand scale, After Light spreads across 14 screens and be constructed of interwoven scripted visual pockets. The video footage weaves together the different cultural significance of light in each country. The installation includes interactive light sculptures created by the New Zealand-based art collective Interrupt.
After Light also features a showcase of site-specific light art installations created by students from two Singapore institutions, LASALLE College of the Arts and the School of the Arts. Each school has outfitted one shipping container as a contained interior space exploring the themes and idea expressed in Storybox's larger work.
After Light is a festival commission realised in collaboration with LASALLE College of the Arts and the School of the Arts.
After Light is sponsored by the United Arab Shipping Company.
After Light is supported by Creative New Zealand.
---
Singapore Student Showcase 1 & 2 (2012)
Featuring:
LASALLE College of the Arts, Singapore
School of the Arts Singapore
The Singapore Student Showcase is a new addition to i Light Marina Bay. This year, the festival will showcase site-specific light art commissions by two Singapore art schools, LASALLE College of the Arts and School of the Arts Singapore. The installations were conceived and created by the students.
Each of the installations is housed in a ground-level shipping container at the Promontory. The containers form part of the larger installation by New Zealand design group Storybox, After Light, and make reference to the central themes and ideas expressed in this work. Placed within the more intimate space of a single shipping container, each work serves as a human-scale counterpoint to the large scale of After Light, as well as to the expansiveness of the Promontory location.
Visitors are encouraged to enter the containers and interact with the artworks, and experience the creativity and talent of Singapore's aspiring artists up close.
The Singapore Student Showcase is presented in collaboration with LASALLE College of the Arts and School of the Arts Singapore.
---
White Rain (2011)
Takahiro Matsuo, Japan
Bio
Takahiro Matsuo was born in Japan 1979 and graduated from the Art and Information Design Department of the Kyushu Institute of Design. He has created many installations for exhibitions and stage performances.
Combining the physical movement of participants with computer graphics, sound and light in interactive creations, Matsuo's work is a fantastical experience which reminds viewers of their imaginations and memories.
His light installations produce a sense of being between reality and unreality, rousing in each viewer a sense of humanity which transcends nationality and age. In recent years, Matsuo has exhibited his work at global art and design festivals, including Ars Electronica (Austria), Siggraph (USA), FILE (Brazil) and Milano Salone (Italy).
Concept
White Rain is an installation of white light which focuses on the sense of infinity produced by the behaviour and the beauty of light. Participants experience the poetry and beauty of light which falls like rain around them. An irregular rain of light falls and changes as the visitor moves inside the space, creating a truly immersive experience.
White Rain makes use of a specially-designed acrylic bar encasing LED, sensors and other motion-sensor equipment. The bar was developed for this installation in collaboration with Color Kinetics Japan.
White Rain is supported by Color Kinetics Japan Inc.
---
Illumination Disorders II (2012)
Tay Swee Siong, Singapore
Bio
Tay Swee Siong is a sculptor with a keen interest in craft practices and figurative sculptures. With his past interest in electronics, he has imbued electronic gadgets and devices into crafts and 3D objects displayed as site-specific sculptural installations.
Tay often allows his sculptures to take on nature's course of gradual change. His work is informed by a belief that the combination of humanity's fascinating inventions and its greed for competition constantly sways nature's balance and leads to states of peril and devastation.
Tay has participated in several exhibitions such as Singapore Art (1995, 1997, and 1999), and has created a solo installation at the Esplanade Concourse, Singapore. He served as vice-president of the Singapore Sculpture Society from 2009 to 2010.
Concept
Illumination Disorders II is an interactive floral-inspired sculpture which lights up with coloured LEDs. Visitors interact with the sculpture through their voices, which trigger off a sensor affixed to a microcontroller within the sculpture. The LEDs pulsate according to the level of each individual's voice. The artwork is a colourful sculpture during the day and comes alive through public interaction and pulsating light at night.
Recycled plastic parts are used to create the floral patterns and forms. Items such as colourful discarded plastic bottle caps and unwanted nylon fabric are assembled and wrapped into beautiful forms in the sculpture. The sculpture also uses energy-efficient LED lighting technology and microcontroller systems.
Illumination Disorders II is a festival commission.
Illumination Disorders II is supported by the School of Interactive and Digital Media at Nanyang Polytechnic.
---
MEGAPOV (2012)
Teddy Lo, Hong Kong
Bio
Teddy Lo is a Hong Kong-based LED artist known for his work in the tech-art scene. He has held exhibitions in the United States, Europe, and Asia. Lo studied advertising design at the Art Center College of Design in Pasadena, California, where he began exploring the use of light-emitting diodes in art; he relocated to New York after his graduation in 2002. While pursuing a career in advertising, Lo explored LED as his primary medium in creating art. In 2003, Lo held his first solo art exhibition, Morphology, in New York.
Lo was named in Lighting magazine's Who's Who of Lighting 2004 for his contributions to the lighting industry. Since then, Lo has held solo exhibitions in various locations, including Art for Life (New York), Luminale (Frankfurt), Art Basel Miami and the Burning Man Festival (Nevada).
In 2008, Lo received a master's degree in lighting offered by the Queensland University of Technology in Australia. In addition to continuing his artistic pursuits, Lo is the founder and Chief Vision Officer of LEDARTIST, a LED experience design company in Hong Kong, New York and Shanghai. In addition, he has founded Input Output Gallery, a new media art gallery located in Hong Kong.
Concept
Alternating between flashing images representing power, money, recycling and the spirit, MEGAPOV heralds like a news flash using symbols to headline real concerns of 21st century rapid growth in Asia. The symbols widely adopted and used in the West become a universal language to raise awareness of the need for sustainable lifestyles and practices. This imagery, repeated on a large scale, captures the public's awareness at oblique points, giving new perceptions to the subject of global sustainability and the possibilities for digital lighting technology.
In his work, Lo provides a glimpse into the future, when new digital light formats could well replace existing screens and light boxes. The use of LED with flash messaging in the discreet linear format also points towards possible changes in large format news and media information delivery in the future.
MEGAPOV is a festival commission.
---
Uh… (2007)
The Propeller Group, Vietnam
Bio
The Propeller Group is an art collective based in Ho Chi Minh City. It comprises Phunam, Matt Lucero and Tuan Andrew Nguyen. Drawn to television, film, video and the Internet in its ability to make information attractive and desired on a mass scale, The Propeller Group are manipulators of media language keen to reach a larger audience; their work takes the presentation of art beyond the world of gallery spaces and museums. Working with local and international film, television, music and artistic producers, The Propeller Group helps to realise collaborative statements which re-define the social and political understanding of contemporary sub-cultures and popular cultures.
Their work has been shown on mainstream television, international film festivals and major museums and galleries, including the 3rd Singapore Biennale and the 8th Shanghai Biennale. One video entitled The Farmers and the Helicopters (2006), made in collaboration with Vietnamese-American artist, Dinh Q Le, is part of the permanent collection of the Museum of Modern Art in New York City and the Singapore Art Museum.
Concept
This life-size video projection features the work of imaginary graffiti artist Uh, who goes around writing his name on various public walls throughout Ho Chi Minh City. As traffic whizzes along the streets and pedestrians stroll past Uh's work, we realise that the graffiti isn't part of the physical landscape at all! It is an illusion created through simple video editing. The sudden disconnect is made apparent when physical bodies walk behind the graffiti. Through a video layering technique, distance between the viewer and the subject becomes at once collapsed and extended, creating a moment of confusion.
Both humorous and disturbing, the video explores the complex relationship between Vietnam's youth, the influence of Western culture and rapid urbanisation. By projecting the video onto an unexpected wall at i Light Marina Bay 2012, the artwork itself becomes a form of graffiti in Singapore; an urban intervention about urban intervention.
Uh… is in the permanent collection of the Singapore Art Museum (SAM). The festival is proud to present Uh… in partnership with SAM.
---
The Light Dam (2012)
Uno Lai, Taiwan
Bio
Uno Lai is an established lighting designer from Taiwan. He holds a Master's degree in Architectural Lighting design from the Parsons School of Design, New York, and a Bachelor's degree in Fine Arts (Theatre Lighting Design) from the National Taipei University of Arts. He owns an award-winning lighting design company which operates in Shanghai and Taipei. On top of lighting and lighting fixture design, Lai has also been involved in creating many light art installations, the most recent being an exhibition at the Museum of Contemporary Art (MoCA) Shanghai. He is a professional member of the Illuminating Engineering Society (IESNA) and the International Association of Lighting Designers (IALD), and frequently delivers public speeches and lectures.
Concept
Light is everywhere, and like air or water, exists in our world in many different forms. The Light Dam is a poetic interpretation of the act of capturing and recycling light.
The primary concept of the work is to capture sunlight using solar panels to power a series of LED panels. This in turn produces electricity and power for the entire installation to be self-sustaining. Through precise calculation, it will become a non‐stop lighting system, with no extra power required. The Light Dam consists of numerous translucent cubes stacked up in an organic manner. By adding a sensor within the cubes, the light will react to the various actions and movements of visitors.
The Light Dam is a festival commission.
The Light Dam is supported by Unolai Lighting Design and innoCirque New Media.
---
Planting Shadows (2009)
Vertical Submarine, Singapore
Bio
Vertical Submarine is an art collective consisting of Singaporeans Joshua Yang, Fiona Koh and Justin Loke. It was formed in 2003 and its name was taken from the word subvert, which is rotated to become vert-sub and expanded to form Vertical Submarine. The group has appeared in local exhibitions of intricate installations involving everyday objects, text and an acquired sense of humour. The group won the Singapore President's Young Talents Award in 2009 and the Celeste Prize for installation in 2011. Vertical Submarine is also the Associate Artistic Director at Theatreworks and Associate Artist at The Substation.
Concept
Planting Shadows was first created for an exhibition at the Singapore Botanic Gardens in 2009, where Vertical Submarine created a field of grey sunflowers. Vertical Submarine has adapted the work for night-time display at the festival, creating a landscape of night-blooming plants in the CBD.
This project is based on a poem by local writer Chien Swee-Teng about the common tale of a sunflower plantation owner's pact with an imp who lived in an empty bottle of sunflower oil, for success in his trade. However, unlike most of these stories where a person offers his or her soul in exchange for favours, the imp gave the protagonist a good Faustian bargain, asking for something minor yet consequential: to be blind to the colour of his trade. In this scenario, the poem relates the reader to the Little Mermaid's decision to be mute in order to be human.
In this instalment, Vertical Submarine attempts not only to translate the poem by presenting the visual phenomenon of self-illuminating grey sunflowers, but the act of turning the flowers to the colour of their shadows also aims to direct the viewers' attention, purely, to the form and colour of the sunflower, like a pencil drawing, through the very absence of its colour.
Planting Shadows was adapted for the festival.
Planting Shadows is supported by Philips Lighting.
---
Tangible Gallery (2012)
Wiyoga Muhardanto, Indonesia
Bio
Born in Jakarta in 1984, Muhardanto studied Fine Arts at the Bandung Institute of Technology. He graduated from the university in 2007. In his work, Muhardanto is known for creating replicas of various objects to raise concerns relating to consumerist culture. Since 2005, he has exhibited his work in Indonesia and abroad, including at platforms such as ArtStage (Singapore), 3331 Arts Chiyoda (Japan) and the Saatchi Gallery (UK). He is currently interested in creating installations which encourage interaction by visitors.
Concept
Tangible Gallery is a self-contained art gallery exhibiting a series of replicas of famous artworks. Playing with the idea of the absence of light, Muhardanto has shrouded the entire gallery in darkness. If visitors want to see the artworks inside it, they will have to provide their own light source, for example, by using their own mobile devices.
In Tangible Gallery, the light is in the hands of the visitor. The artist hopes that visitors to the gallery will approach the art in the gallery like they would treasure in a cave, gradually perceiving what they find inside it. At the same time, the work deals with issues of authenticity and the art market, as well as the role of the spectator in deciding what art actually is.
Tangible Gallery is a festival commission.
---
Deck Journey (2012)
Zulkifle Mahmod, Singapore
Bio
Zulkifle Mahmod (b. 1975) is one of Singapore's leading sound artists. Zul represented Singapore with a sound art performance at the Ogaki Biennale in 2006 and was Singapore's first sound artist to show at the Singapore Pavilion of the 52nd Venice Biennale in 2007. An Associate Artist of The Substation, Zul is known for his innovative use of sculpture with "sound constructions" and "sound-scapes", often crossing genres and collaborating with other artists.
Adopting a multi-disciplinary/multi-genre approach, that has included drawings, prints, sculptures and ready-mades, Zul has exhibited in Singapore, Thailand, Germany, Japan, Vietnam, Italy, Moscow, China, Malaysia, Hong Kong, Taiwan, Norway and Finland. His Stilt series forms part of The Swissotel Stamford Singapore's permanent art collection. Other notable initiatives include an industrial-sound inspired soundtrack in conjunction with an Antoni Tapies exhibition at the Singapore Art Museum, and winning the 2010 Singapore Straits Time Life! Theatre Award for best sound design.
Concept
In Deck Journey, Zul has designed and created eight deck chairs. Festival goers are encouraged to sit on the chairs and take the time to stop and enjoy a view of Marina Bay while listening to a specially created sound-scape. When a visitor sits down, the deck chair will light up, creating a personal sound and light bubble for a contemplative and unique experience.
Often when we see a beautiful landscape, the first thing we do is to capture it via digital devices such as cameras, video cameras and mobile phones, and then quickly move on. Deck Journey seeks to slow down that instinctive reaction and remind us of the importance of enjoying the moment and capturing it simply through our memories.
Deck Journey is a festival commission.
ANNEX B
Biographies of Curatorial Team for i Light Marina Bay 2012
Mary-Anne Kyriakou
Festival Director
A renowned lighting designer and music composer, Mary-Anne Kyriakou is the founder and festival director of both i Light Marina Bay 2010 and Smart Light Sydney 2009, a light festival centered on sustainability and the appreciation of urban spaces after dark. Her light art & design practice is Studio Kybra.
As the former director of Meinhardt Lighting Consultancy, Mary-Anne was responsible for designing both interior and exterior lighting for a multitude of buildings throughout the Asia-Pacific region, from Hong Kong to Australia. She is also well known for her award-winning light art installations, several of which have been featured in exhibitions all over the world.
Mary-Anne has served as the keynote speaker for several major conventions and conferences, such as the Luminale Light Festival Germany 2010, the Poland Light Festival in 2009 and Designing Designers, Milan in 2007. She has also received several awards for her work in both lighting design and the arts. In 2008, she was the recipient of the prestigious Peggy Glanville Hicks Composer Fellowship.
Charmaine Toh
Co-Curator
Charmaine Toh has been producing and curating visual arts programmes since 2004. She has curated solo and group exhibitions involving artists such as Jason Wee, Genevieve Chua and Sean Lee. She also produced Night Cries, an indigenous film festival at the National Museum, and Ozmosis:Directions in Australian Design for the Singapore Design Festival. Charmaine is currently the Programme Director at Objectifs where she has played a pivotal role in revitalising the gallery programme and has initiated plans for documentation and research of local art practice. She was previously the Cultural Relations Manager at the Australian High Commission in Singapore where she brought in exhibitions by major Australian artists such as Shaun Gladwell and Brook Andrew. She is also the founder and Director of The Art Incubator Residency Program and occasionally teaches at LASALLE College of the Arts and Republic Polytechnic.
FARM
Co-Curator
FARM is a multi-disciplinary, award-winning design studio where through a strong network of creatives made up of architects, interior, graphic and industrial designers and curators have been working collaboratively on various projects on community and architectural creations. The FARM team organises quarterly sessions of ROJAK, which is the team's effort in bringing local creatives closer to the community and presenting to them the intricacies of Singapore's creative industry.
Some of FARM's works include the Classic Contemporary Exhibition at the Singapore Art Museum, Baba House Gallery, Peek!, Porcelain Hotel and more.
Contact
Kimberly Mah Fulford Public Relations Tel: 6324 2504 (O), 9871 7187 (M)
E-mail:kmah@fulfordpr.com
Web Site:www.marina-bay.sg/ilightmarinabay