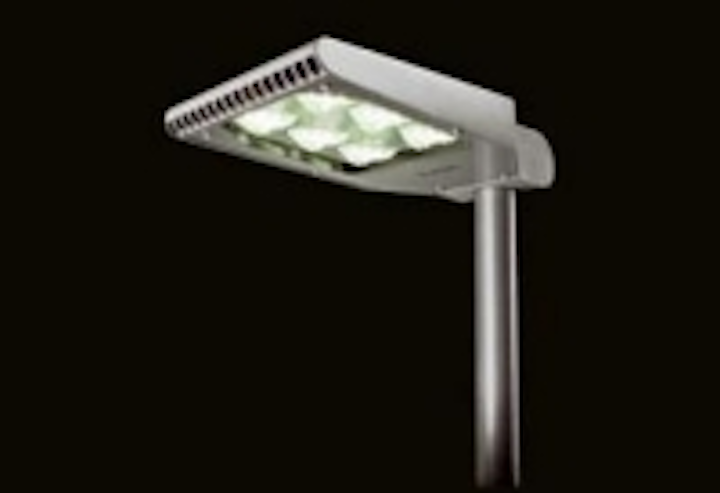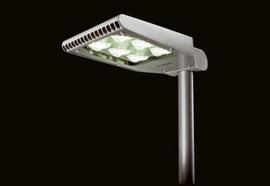 Date Announced: 23 Feb 2012
Gaffney, South Carolina — Livorno, HessAmerica's new, architectural LED pole-mounted luminaire, has been selected for inclusion into the Illuminating Engineering Society of North America (IESNA) 2011 annual Progress Report. A jury of lighting-industry peers, whose mandate is to receive, review and report on developments and advancements in the art and science of lighting throughout the world during calendar year 2011, presented at its annual conference in November. Selections were based on an impartial committee-judging process that evaluated products for uniqueness, innovation, and significance to the lighting industry.
Design: Sven von Boetticher – German industrial designer
Manufacturer: HessAmerica, U.S. subsidiary of Hess AG of Germany.
Product Applications: Livorno LED pole-mounted luminaires are ideal across a wide range of street-lighting applications, from local roads to municipal thoroughfares. They are also well suited for illumination of areas found on corporate campuses, colleges and universities, malls, parks and retail establishments, where contemporary architectural design, low energy consumption and long life, are sought.
Product Description: Livorno combines a slender profile with the most up to date solid-state LED technology, in an outdoor luminaire that ably meets discriminating architectural illumination requirements. Available in two sizes, with pole heights scaled proportionately, the cast aluminum luminaire accommodates two LEVO LED modules in its smaller model; up to six modules in a larger size, for applications where higher mounting heights are recommended.
Each proprietary LEVO module is comprised of an aluminum-core circuit board with fourteen high-power LEDs, and a single-piece prismatic lens molded from optical quality acrylic, to precisely direct light where it is needed. Two light distributions achieved through different lens configurations are available to satisfy area- or street-lighting requirements.
LEDs may be specified with 3000ºK, 4000ºK, or 5600ºK color temperatures, with a CRI of 75. Single LED modules consume just 26 watts total; a still low 156 watts maximum is consumed by the large model; that when using six modules. Individual LEVO modules are readily field replaceable, allowing luminaires to be maintained as needed, or upgraded as further advances in LED technology occur.
Construction & Finishes: Livorno housings have cast aluminum with finned detailing, for enhanced LED heat dissipation. An integral fitter slip fits over a three-inch O.D. pole top or tenon. Frameless tempered glass lens with decorative masking allows tool-less access to an optical compartment, sealed to the housing with a single-piece gasket. All hardware is stainless steel. A universal electronic driver with a power factor greater than 90% provides 500mA constant current to LEDs, and accepts input voltage ranging from 120vAC through 277vAC.
A round tapered Hess-design pole is available in steel or aluminum. Nominal pole heights are thirteen feet for the smaller model, twenty or twenty-six feet for the large model. Steel poles are hot-dip galvanized, prior to being finished in finely textured paint, forming a duplex system with excellent long-term corrosion protection. Standard HessAmerica colors are the company's original matte silver grey metallic or graphite grey. Special colors available on request.
Ordering Information: Literature and specifications for Livorno, HessAmerica architectural site amenities, or other high-performance outdoor lighting products, are available by contacting authorized HessAmerica independent lighting sales representatives nationwide at www.hessamerica.com/About_us/Representative/. Website: www.hessamerica.com.
Contact
Bill or Nancy Schoenfisch SCHOENFISCH INCORPORATED 336 County Highway 24 Richfield Springs, New York 13439 (315) 858-8393/Phone (315) 858-9635/Fax
E-mail:primages@aol.com
Web Site:www.hessamerica.com