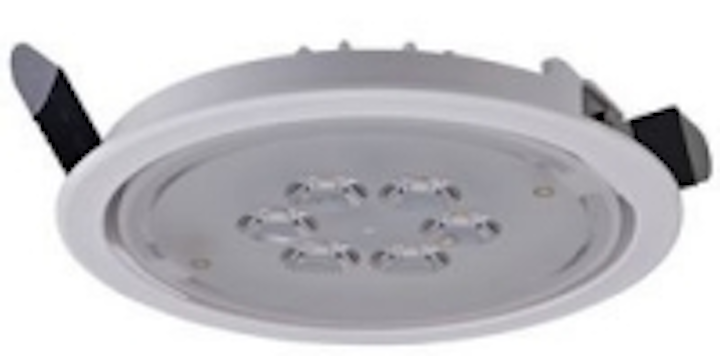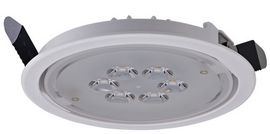 Date Announced: 24 Feb 2012
Kamp-Lintfort/Germany –– High-performance downlights functioning as adjustable spotlights and equipped with LED technology are rapidly gaining ground. Long since the better alternative to traditional fluorescent lamp mountings in general and basic lighting, ceiling-mounted LED lamps today provide the quality of halogen spotlights up to 50W as well as 20W HIT lamps to emit directional light for any kind of illumination.
Zenaro Lighting's new ZELARA series offers high-quality, efficient modern LED recessed light fixtures with two diameters of 118 and 170mm in various benefit packages and a very low installation depth of 43mm.
Based on parent company Everlight Electronics' many years of experience in LED manufacturing, the ZELARA downlights achieve light beams of at least 15°, 35° and 50°, ultimately even 110°. Hereby, in terms of lighting, all areas for accent lighting in shops, hotels and representative rooms with up to 70 l/W can be attained. Two light colours of 2700K and 5700K are optionally available, and the emitted UV and heat-free light does not harm exhibits in shop windows and showcases.
When mounted, the recessed downlight's 2.5mm rim is flush with the ceiling. In its final position, the adjustable spotlight can be tilted by 15 degrees. ZELARA weighs only 300 to max. 700 grams and is available with 3, 6 or 8 high power LEDs which are protected by a level in front and securely sealed PMMA lens optics. Sidewards, the material of the lenticular lens emits a ring of diffuse white light, visible only in the swiveledout position.
The cooling elements required for an optimized thermal management are, graphically structured like ice crystals, attached on the back of the white LED body. The retaining ring made of matt white plastic and two springs fix the luminaire in all standard ceiling tiles. The LED driver in a closed housing supplies safety extra-low voltage (IP44, protection class 2) via micro plug.
LED life times of 40.000 hours help save five to ten traditional light-bulb replacements over time and 50 percent of energy costs per day. With LEDs, keeping a cool head for future investments has become very easy.
Zenaro
Based in Kamp-Lintfort, Germany, and Boynton Beach, USA, Zenaro Lighting offers perfect lighting solutions for every need using the best LED technology available. Zenaro's product range includes technically advanced and expertly crafted street, industrial, office and lifestyle lights as well as retrofit luminaires.
Contact

E-mail:press@zenarolighting.com
Web Site:www.zenarolighting.com