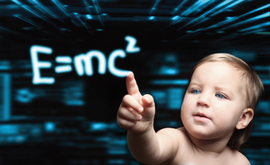 Date Announced: 07 Feb 2012
UK lighting test specialists Photometric Testing has announced its 2012 photometric training course programme.
Lighting is an exciting and rapidly developing area - LEDs and solid state lighting promise not only energy efficiency but also design flexibility. Yet LED specifications are often mistrusted. Photometric Testing's one day training course in photometry and light measurement helps those working with lighting to understand LED specifications, to separate truth from fiction and learn how to measure and express the output of luminaires and other LED-based products. An optional practical training session is offered where delegates can gain hands-on experience with the latest, state-of-the-art measurement equipment.
The main topics taught on the course include: light and the human vision system; the optical properties of materials; photometry and colorimetry; integrating sphere flux measurements; goniophotometry and standard photometric data; spectroradiometry; measuring LEDs and solid state lighting; measuring the photobiological safety of lamps per BS EN 62471; and flash photometry.
The photometric training course has been developed over 7 years and has previously been presented to more than 750 delegates. The course has been designed and is presented by Pro-Lite's Robert Yeo – he is noted for his ability to communicate complex subjects in a clear, easily understood way and Robert is consistently awarded top marks for the quality of his teaching. The course will empower all of those working with the next generation of ultra efficient lighting to understand the important optical metrics and how to communicate clearly and effectively within their own supply chain and with customers. The course will be of value to both technical and as well as marketing staff working with displays and lighting.
The photometric training course is held at two locations, the Cotswold Business Centre at Upper Rissington, Gloucestershire and at the Cranfield University Innovation Centre near Milton Keynes, Buckinghamshire. Course dates and syllabus can be found on the Photometric Testing web site.
The next training course is due to be held on Thursday 22nd March 2012 at Cranfield University.
Photometric & Optical Testing are your partners for testing LEDs, luminaires, lamps and displays. From standard photometric data to photobiological safety testing, from training courses in light measurement to developmental testing of new products, Photometric Testing saves you time and money and help you to bring new products to market more quickly.
Contact
Dr Gareth John Photometric & Optical Testing Services Cotswold Business Centre 42 A P Ellis Road Rissington Business Park Upper Rissington Gloucestershire GL54 2QB UK Tel: +44 (0) 1451 812222 Fax: +44 (0) 1451 812201
E-mail:info@photometrictesting.co.uk