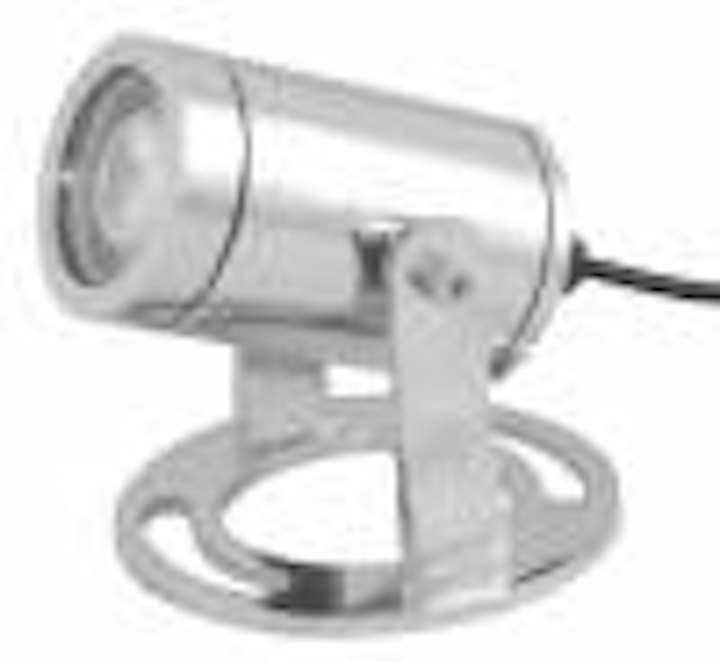 Date Announced: 17 Feb 2012
American Illumination, Inc.® introduced its first LED fixture, the ANURA landscape spotlight at Strategies in Light 2012. The ANURA, named for its amphibious characteristics and beauty, is a sleek yet rugged fixture, designed to work just as well underwater as on land.
An attractive LED solution to landscape lighting design
Let it rain, the ANURA is here to bring life and excitement to ponds, underwater displays, designs and architecture. The ANURA is ideal for outdoor/wet location in fountains, boats, docks, piers, beach restaurants and also indoor areas where moisture may be present. Now, OEM's and Lighting Designers will have a solution that not only brings an efficient LED source to exterior environments, but also optimizes thermal management and reinforces a contemporary aesthetic.
ANURA combines beauty and function in LED landscape lighting:
• This streamlined fixture design is compatible with the Integrated Light Plugz LED engine and optimizes heat dissipation whether being used indoors or outdoors.
• The ANURA fixture is made of 100% brass or stainless steel and is available with a natural brass, satin silver, chrome or brushed stainless steel finish.
• The cylindrical body of the fixture rests on a 360 degree swiveling bracket that allows for perfect aim no matter where it is installed.
• Designed to accommodate the LPH or G53H model Light Plugz; the ANURA accepts the 1, 3, 5, or 7 Series Light Plugz which emits a maximum output equivalent to a 35W MR16 bulb (halogen).
• It includes front and back end gasketing to prevent water leakage and comes equipped with waterproof/UV resistant wire.
• The ANURA body is designed to act as a secondary heat sink to the LED engine, Light Plugz, which itself features interchangeable optics (narrow spot to wide flood) for a wide variety of applications.
• To ensure stability upon installation, the ANURA features a heavy duty round brass base for firm placement on various mounting surfaces to highlight trees, rocks, gardens and ponds by night.
American Illumination also offers custom design services to create light engines for unique luminaires and specialty applications. For samples or additional information on the ANURA, contact American Illumination at (310) 202-6500 or visit http://www.American-Illumination.com.
Contact
American Illumination, Inc. ® Gina Lee P: 310.202.6500 C: 714.420.9559 E: gina@american-illumination.com
E-mail:info@american-illumination.com
Web Site:www.american-illumination.com/anura