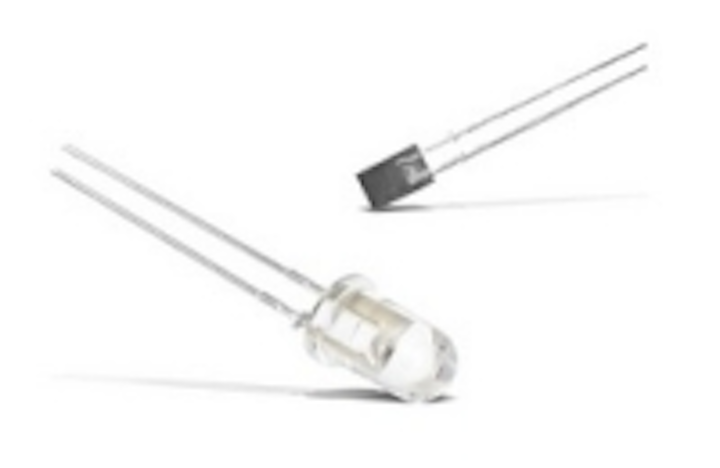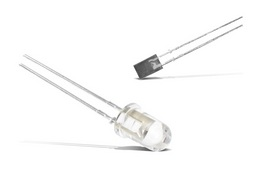 Date Announced: 14 Feb 2012
Mouser Electronics, Inc., regarded as a top design engineering resource and global distributor for semiconductors and electronic components, today announced it is offering a wide range of Panasonic Semiconductor LEDs, including through-hole, surface mount, and infrared LEDs.
Panasonic's visible LEDs are available in through-hole or surface mount packages, in a wide variety of sizes. A broad spectrum of colors are available from red to ice blue, as well as white.
Panasonic's GaAIAs Infrared LEDs offer high power output and high efficiency in either a T1 or
T1 ¾ transparent, epoxy resin package. With fast response times and high-speed modulation capabilities, these infrared LEDs are available in dominant wavelengths of 860nm and 880nm and in half-power angles of 15°, 20°, and 22°.
To learn more about Panasonic Semiconductors LED selection, visit http://www.mouser.com/panasonicsemiLED/.
With its broad product line and unsurpassed customer service, Mouser caters to design engineers and buyers by delivering What's Next in advanced technologies. Mouser offers customers 19 global support locations and stocks the world's widest selection of the latest semiconductors and electronic components for the newest design projects. Mouser Electronics' website is updated daily and searches more than 8 million products to locate over 2 million orderable part numbers available for easy online purchase. Mouser.com also houses an industry-first interactive catalog, data sheets, supplier-specific reference designs, application notes, technical design information, and engineering tools.
About Mouser Electronics
Mouser Electronics, a subsidiary of TTI, Inc., is part of Warren Buffett's Berkshire Hathaway family of companies. Mouser is an award-winning, authorized semiconductor and electronic component distributor, focused on the rapid introduction of new products and technologies to electronic design engineers and buyers. Mouser.com features more than 2 million products online from more than 450 manufacturers. Mouser publishes multiple catalogs per year providing designers with up-to-date data on the components now available for the next generation of electronic devices. Mouser ships globally to over 325,000 customers in 170 countries from its 492,000 sq. ft. state-of-the-art facility south of Dallas, Texas. For more information, visit http://www.mouser.com.
About Panasonic Semiconductor
Panasonic Semiconductors provides high quality semiconductor components and high quality semiconductor solutions. They develop, manufacture and market a wide range of semiconductor products such as System LSIs, Bipolar ICs, Image sensor, a variety of general-purpose discrete devices and compound devices such as hologram units, GaAs and LEDs. Panasonic Semiconductors is also a leading developer of the most advanced products such as contactless IC card with Ferroelectric Nonvolatile Memory.
Contact
Larry Johannes Mouser Electronics (817) 804-3534
E-mail:larry.Johannes@mouser.com
Web Site:www.mouser.com