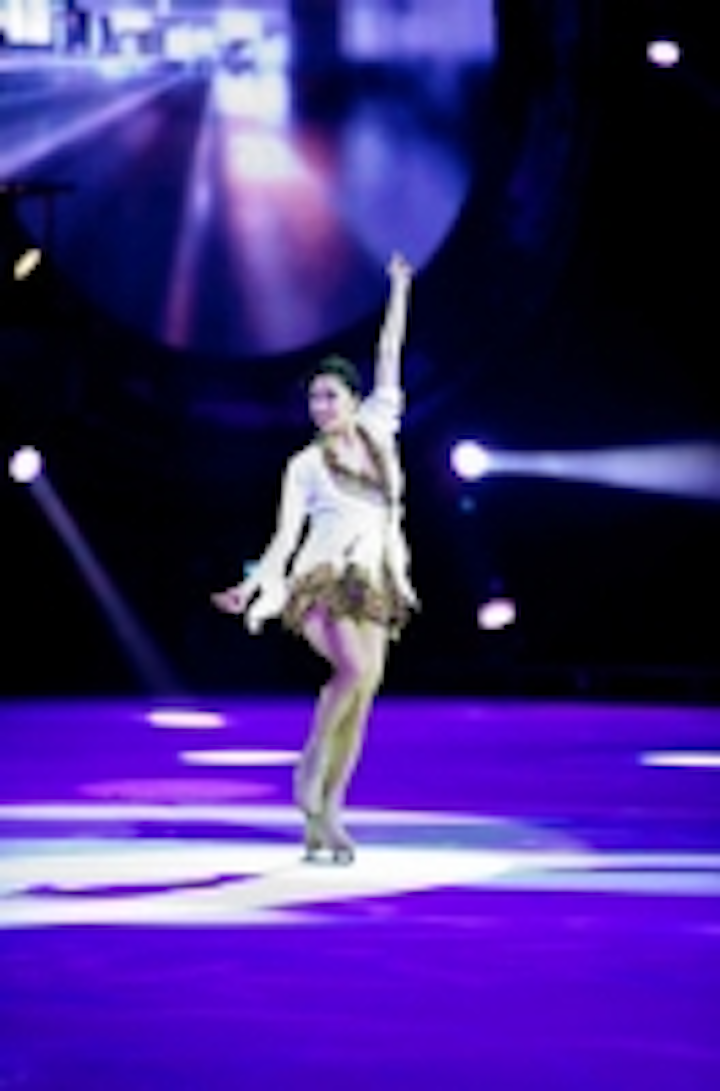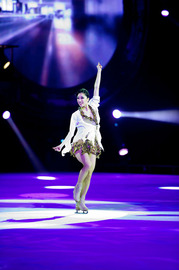 Date Announced: 16 Feb 2012
Leading European lighting designer, Belgian based Luc Peumans from Painting With Light, specified sixty-two of Robe's ROBIN 600 LEDWash fixtures for the current Holiday on Ice 'Speed' tour.
Peumans has designed lighting for the high energy ice extravaganza produced by Netherlands based Stage Entertainment Touring Productions since 2005, and so this is now his seventh edition of the show.
The Robe fixtures - along with the rest of the lighting equipment - are being supplied by Belgian based rental company Phlippo Showlights MV.
Peumans has used Robe products before on some of his work, but this is the first time he has integrated such a large number of Robe fixtures into one of his creations, and the first time he has used the hugely popular LEDWash 600.
Most of the Holiday on Ice tours will have a lifespan of 3 - 5 years, and so he was looking to replace a number of discharge fixtures with LED washes for several reasons, including their more sustained long-term luminosity, and also because they require less on-going maintenance. He also needed fixtures with a bright output ... and that's where the ROBIN 600 LEDWashes entered the creative equation.
The light weight and small size of the fixtures was also a consideration - an increasing important parameter for any touring production that can save on many costings - and something that Robe's ROBIN series product design team has addressed from the outset.
Before making his decision on which LED wash lights to add to the plot, Peumans visited the Robe factory and undertook a thorough testing session. Another really important factor was that the fixtures could produce a good quality white, and when he saw then in action - and close up - at Robe, he soon realised that this was an area in which they excelled .
Another feature with much appealed about the Robe LEDWash 600, was the three individually controllable LED rings, which make fabulous eye-candy effects.
Of the 62 fixtures, 38 are in the air on the overhead trusses and 24 are on the floor, ten of these rigged to a moving bridge that tracks along the ice during the show. The overheads are used to wash the ice while the bridge lights either back lighting the dancers on the ice or highlighting them whilst performing on the bridge. "They are extremely flexible and very reliable" he comments.
He also mentions that he first became aware of Robe as a company was back in the days when they were OEM manufactures - over a decade ago- and making - among others - the French Movietec range of fixtures, which also always impressed him in build quality.
Peumans adds that he thinks the LEDWash 600 colour mixing is excellent, together with the optional top hat assembly which he uses on the overhead fixtures as an anti-glare device to contain their intense brightness. This helps to ensure that the brightness is not too overpowering!
The Holiday on Ice show 'Speed' tour started with three weeks production rehearsals in Utrecht, The Netherlands, during which Peumans worked intensively with Paco Mispelters to build and programme their show into a grandMA full size console - before it opened at the O2 Arena in Hamburg, Germany.
One of the creative starting points for the lighting design was making sure that the lighting fused and flowed harmoniously with the industrial toned space age set - designed by award winning stage/set designer Bart Clements. Most Holiday on Ice shows also have a theme, and this year is "Speed" automatically suggested a certain rock 'n' roll style of lighting, giving plenty of scope for imagination and spectacle - with lots of beams, a proliferation of different moods and big aerial and on-ice effects, all of which matched Clements' dramatic set architecture.
Contact
For more press info. on Robe Lighting, please contact Louise Stickland on +44 (0)1865 202679/+44 (0)7831 329888 or Email 'louise@loosplat.com'. For more product and general info, check www.robe.cz or call + 420 571 751 510.
E-mail:louise@loosplat.com
Web Site:www.robe.cz