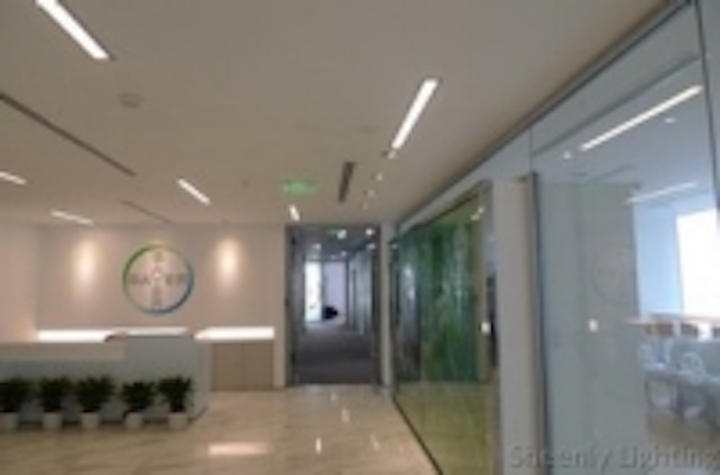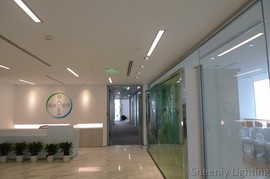 Date Announced: 13 Feb 2012
Shanghai, China – Bayer's new office has installed high light efficacy LED panel, LED downlights and T8 lights. This installation has covered whole 5th floor of Bayer office. The light solution is absolutely comfortable for staffs working in the office, besides, Stylish light design suits the modern day office.
In third part of this project, the quality products and services were impressed Bayer's high level managers again. Especially the 150*1200mm panels special design for this project, meet requirements of both lighting and decorating.
'The lights are absolutely amazing, bright but not irritate eyes; we want to reduce our energy expenditure, the result of last project is pretty good, electricity bill save 48% per month. This is our third time cooperate with Sheenly, the quality as good as usual, in addition, the 150*1200mm panel specially design for us which impressed me the most' Bayer's office manager Commented.
As one of two Bayer's ECB program partner in China, Sheenly always concentrates on making high quality LED products. Especially in the field of LED panel lights, it has very outstanding advantages, include:
1. High light efficacy, whole light up to 85 lm/w
2. Stylish appearance with varies frame style, size and color options.
3. Extremely quality material, pure aluminum frame, PMMA import from Japan.
4. Long life guaranty, 5 years warranty.
5. Good quality driver, up to 0.99 power factor.
Sheenly is a mature and advanced real LED factory in China, exports more than 80% of total sales to overseas every year. Project experiences guaranteed customer with a flexible and efficient operation procedure on process oversea sales. High quality products, mature operation procedure and good logistic connection, these factors Sheenly can survive and keep developing in such furious competition.
Cooperation between Bayer and Sheenly is continual increasing; please look forward other exciting up coming project news.
Contact
Dean Wang Key Account Manager Sheenly Lighting Co., Ltd No.88 Zhuyuan Road, Minhang District, Shanghai 201112, China Tel : +86-21-6411-3138 ext. 613 M: +86-15221638026 Fax: +86-21-6411-3138 ext. 632 Backup email: deanwangsheenly@gmail.com
E-mail:dean.wang@sheenly.com
Web Site:www.sheenly.com