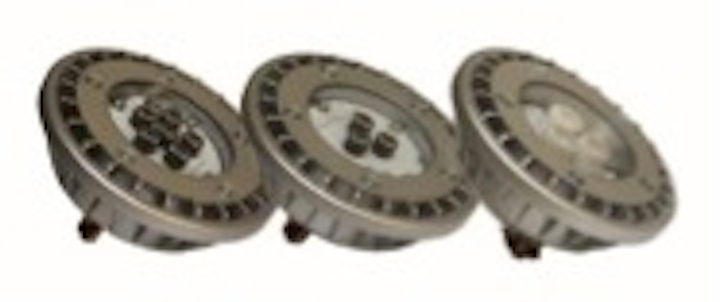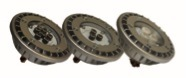 Date Announced: 15 Feb 2012
Norcross, GA -– Sollos Landscape Lighting, a Halco Lighting Technologies® company, introduces ProLED Waterproof PAR36 series, with a patent pending design ideal for landscape and outdoor accent lighting applications.
The new ProLED PAR36 Series combines Halco Lighting's most recent LED developments in a durable lamp enclosure that has an Ingress Protection (IP) rating of IP67. The IP67 rating indicates that the lamp is totally protected against dust and debris as well as the effects of temporary water immersion from 5.9in (15cm) to 3.28ft (1m). The ProLED PAR36 features a multi-purpose base that has both slip-on and screw terminal connections, which minimizes inventory requirements and job site errors.
ProLED PAR36 lamps offer high 80+ CRI, 40,000 hours average rated life and high efficacy. The low wattage draw allows for up-to four times as many ProLED Waterproof PAR36 lamps as traditional light sources on a single transformer, lowering overall project costs.
About Sollos Landscape Lighting®
Sollos Landscape Lighting, a Halco Lighting Technologies company, designs and engineers its fixtures from the ground-up to achieve flexibility and ease of installation with simple, elegant designs. From the latest developments in LED to Halogen-Xenon, every Sollos fixture works interchangeably with an assortment of lamp technologies, providing a broad palette for your landscape. For more information, visit www.solloslighting.com.
Contact
Sarah Kulesza Marketing Associate Halco Lighting Technologies 888.976.5567
E-mail:skulesza@halcolighting.com
Web Site:www.solloslighting.com