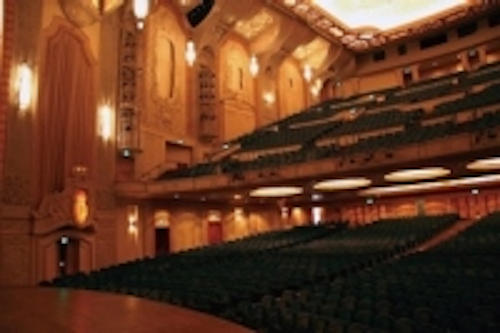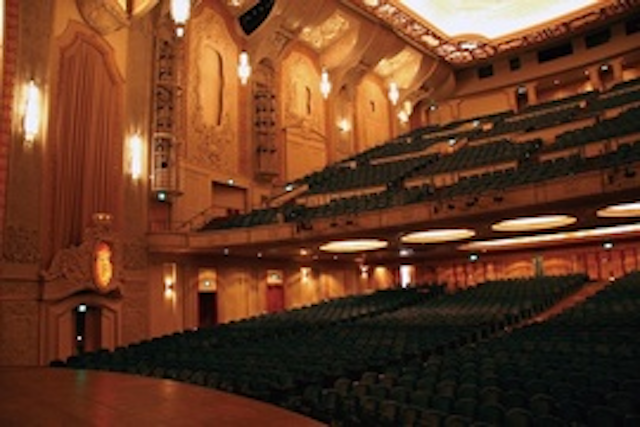 Date Announced: 14 May 2012
Oregon's Portland Center for the Performing Arts (PCPA) has upgraded the lighting system in its Arlene Schnitzer Concert Hall with 36 ETC Selador Classic Vivid-R LED luminaires. And by installing the fixtures, the venue expanded its colour capabilities, reduced its energy usage and earned cash incentives from Energy Trust of Oregon to put toward the fixtures' purchase.
Energy Trust offers cash incentives to commercial, municipal and institutional businesses throughout that state that upgrade dated equipment to energy-efficient technology. To qualify for the incentives, one requirement is that a new lighting installation must result in at least a 25% energy saving.
The Concert Hall's aging battens were demanding an increasingly high level of maintenance. Appropriate light bulbs are no longer being manufactured, and the cost of upkeep kept mounting, so they were replaced with Vivid-R luminaires. While the battens had multiple 27A circuits per colour, Selador is only 3A and produce an unmatched range of colours.
Says house electrician Justin Dunlap: "I would predict that we'll see an 85-95% consumption drop in power usage from the on stage fixtures, not counting the front of house lighting. Seladors have also taken over the PAR rig work, so all the areas that were previously PAR lit are now also lit with Selador."
The theatre has 288 control channels dedicated to the Selador system. "I like the idea of having so many colours possible without having to have more fixtures," adds Dunlap. "I basically built a grid on stage and can block it out for different lighting looks. I can use Selador as a wash for one big colour on stage, or I can pull them apart and light a violin as blue, white, amber, etc."
Selador LED luminaires were developed to be an invaluable tool in a hybrid theatre, seamlessly integrating with traditional theatrical fixtures. "The light from the Selador fixtures blends really, really well with our other fixtures," Dunlap explains. "The light output is beautiful and the deeper saturated colours punch so hard. Congo Blue is immaculate."
While the Selador luminaires were initially intended to replace only battens, they have since taken over much more of the lighting work on stage. "The secondary lens set was a big feature," says Dunlap, "because the Seladors can be used in so many ways. The variability of functions with Selador fixtures is well thought out."
The lighting staff can also put the Vivid-R luminaires to work off the stage. The building that houses the Arlene Schnitzer Concert Hall was built in 1928 and features stunning Italian Rococo Revival architecture that can be highlighted by the Selador luminaires, with the Vivid-R fixtures uplighting the walls to bring out the intricate details. As Dunlap says, "The Seladors let you do more for architecture than a lot of other stage fixtures would allow you to do."
In addition to the Selador Classic Vivid-R units, the Concert Hall has a full ETC lighting system that was originally designed by Theatre Projects, which includes an Obsession II lighting control console, five Sensor+ dimmer racks, SmartSwitch relays, an Emergency Lighting Transfer System (ELTS2), Unison architectural control systems for the front of house and backstage lighting, hundreds of Source Four spotlights, and 60 Source Four PAR luminaires.
Since the Selador installation took place, many large and small shows have benefitted from the energy efficient, rejuvenated lighting. According to Dunlap, "I can't extol the virtues of the fixtures more. They're rock stars. I can't find any other luminair that's more useful in so many applications, and the energy reduction is insane."
Contact
ETC Ltd Unit 26-28, Victoria Industrial Estate Victoria Road London W3 6UU
E-mail:uk@etcconnect.com
Web Site:www.etcconnect.com