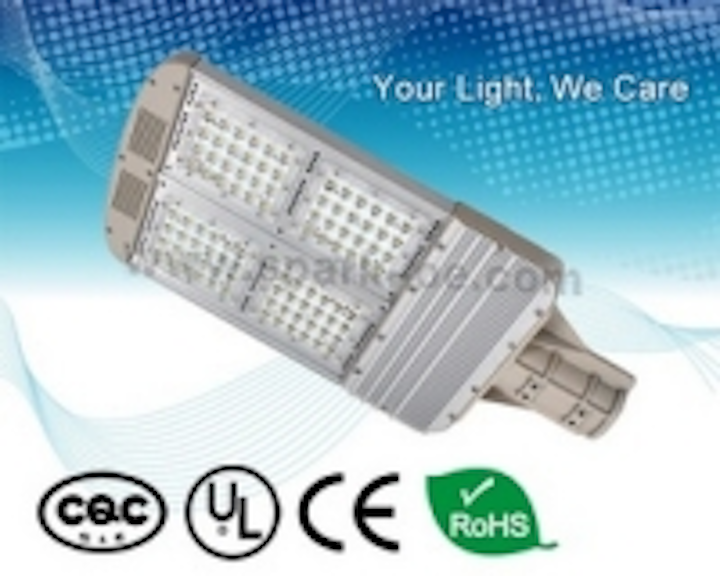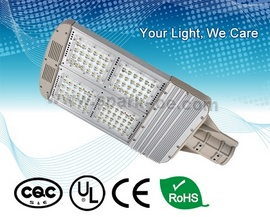 Date Announced: 03 May 2012
Nowadays, LED street light series manufactured by SPARK Optoelectronics approved by CQC(China Quality Certification Centre) China energy saving product testing and 6000 hrs luminous decay testing, get the China energy saving products certificates licenced by CQC, become to a leading LED lighting product manufacturer due to pass this certificates in the industry. Before, led lighting products series manufactured by SPARK passed the section of province, City, national authority direct to inspect qualified and got CE, ROHS, UL, SABS, ETL, PSE etc international certificates.
For passing CQC testing authentication this time, further proved that SPARK's advantages in quality, performance etc, it is more obvious for showing that the leading position belongs to SPARK in LED lighting industry, China.
This time, SPARK LED street light series are passed systematized energy saving product testingin section of quality, safety, performance, EMC, luminous decay, power saving etc CQC's all requirement for lamp, got the requirement of the newest national compulsory standard GB7000.1-2007 and GB7000.5-2005 in the safety.
Especially, during luminous decay testing, SPARK LED street lights are passed 6000 hrs luminous decay testing successfully, it proved that according with national standard requirement in the quality, performance and stability, at the same time, also it is the result that SPARK always are focus on improving quality and innovation in LED lighting field.
LED lighting belongs to the new generation safety, energy saving and green environment-friendly industry, SPARK Optoelectronics S&T Company will take the opportunity, as always, playing an industry development & exemplary role fully, promoting semiconductive lighting industry to standardized, normalized track, raising competitive forces, achieving a sustainable, speedy and healthy development, trying its best and making a due contribution for human in energy saving, emission reduction and green environmental protection.
Contact
Keziah Song General Manager Tel: (86 755) 8390 4366 Fax: (86 755) 8390 4766
E-mail:sales@spark-oe.com
Web Site:www.spark-oe.com