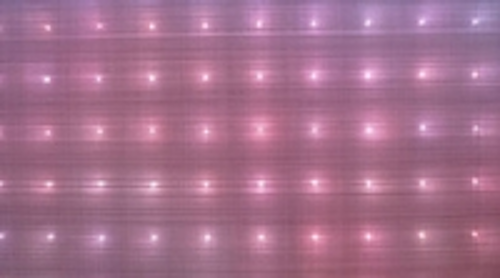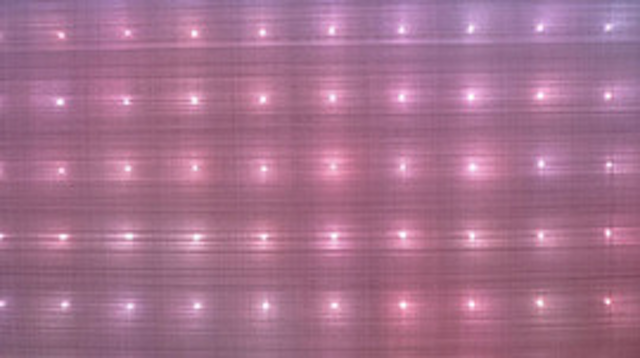 Date Announced: 16 May 2012
Visual and lighting designer Nick Gray of UK based design practice Renegade has created a fabulous video art work which is one of the highlights of the international Wool Modern exhibition, just aired in Sydney, Australia following successful shows in London and Berlin.
Gray was commissioned to create the piece by curator Charlotte Lurot. The exhibition, supported by HRH The Prince of Wales, focuses on the modern, innovative and avant garde use of wool in creative industries.
Gray is well known for his lighting and visual design work in the fashion and music world. Recognizing this fact, it was a safe bet that he would bring something inventive and completely original to the table.
Gray's video and sound installation is fully interactive – visitors listen to a soundscape through pre-triggered headphones and look at a fully visual 'colour story' unfolding in front of them that encapsulates the diversity, chaos, symmetry and many textural possibilities of the warp and weft of the wool.
The physical installation is a frame structure with three panels of stretched wool yarns on vertical and horizontal planes. These are all edge-lit with Martin Flex Dot LED pixels.
Behind the yarns is a full back panel fitted with a matrix of single spaced video pixels which blast through the layers, exposing completely different angles of the material to those scanned by the edge LEDS.
The juxtaposition of the two different illuminations reveals a host of complexities in the wool, a myriad of patterns and chaos factors involved in revealing the diversity and character of raw wool as a universal source material.
The ability to control each pixel individually was a key to Gray's intention of getting people to engage with the work and experience the sweeping effects that show off the dynamics of the wool.
He worked in conjunction with Silent Studios to produce the soundscape, which is a sumptuous and eclectic fusion of electronics and musicality – cells and atoms bumping, spinning, buzzing around a vacuum.
"Certain moments of the story bring me back to childhood memories," explains Gray, "Then on other occasions you get hit by the sort of euphoric feeling that occurs when you're in a field watching The Chemical Brothers and becoming totally immersed in the performance – It's very personal and touching".
The LED Pixels are all mapped in Gray's Catalyst media server which is run via a Mac Mini server, activated by a single streaming video file.
Gray's innovative work joins exhibits by some of the highest profile international fashion brands, including Mark Fast, Vivienne Westwood, Alexander McQueen, Sonia Rykiel, John Galliano, Paul Smith Burberry and many others.
"It is a great honour to be part of Wool Modern," says Gray, "The work celebrates wool in the 21st century, exploring its dynamics and how colouration and lighting created by a modern technology like video pixels can change the nature, feel and substance of a classic natural living, breathing textile".
For Gray, the Sydney exhibition, staged in the striking Pier 2/3 of the city's atmospheric Walsh Bay waterfront, was a brief respite from his busy schedule of designing lighting for assorted international fashion shows and leading rock band Kasabian.
Wool Modern next appears in Shanghai and Beijing later in the year.
Contact
Louise Stickland +44 7831 329888 +44 1865 202679
E-mail:louise@loosplat.com
Web Site:www.renegadedesign.co.uk