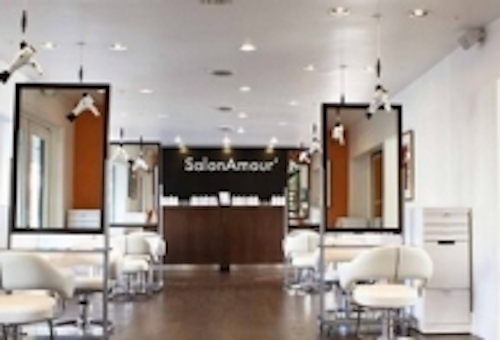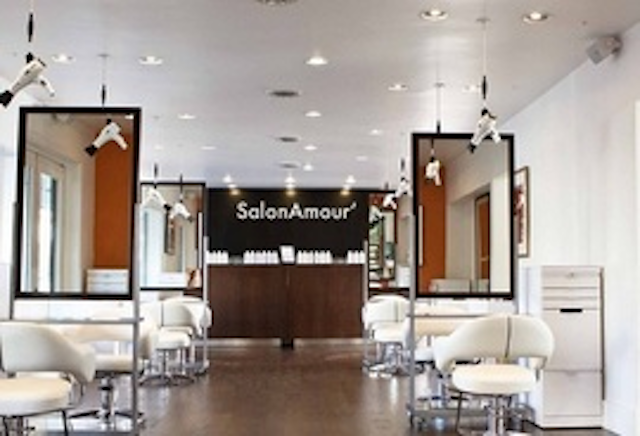 Date Announced: 14 May 2012
Salonamour' Salon was in the process of remodelling the salon in Walnut Creek, California. Interested in LED lighting to reduce their electrical consumption, owner Michael Falcon approached Jireh Optoelectronics LLC.
Jireh provided their dimmable PAR 38 to replace the 100 Watt Halogen PAR 38, the Jireh PAR 38 Flood to the replace the R38 incandescent, The Jireh PAR 30 to replace the 75 Watt Halogen PAR 30 and the Jireh PAR 30 Flood to replace the R30 Incandescent.
The LED lighting at 3,500K gave a warm yet clear light ideal for hair stylists and colorists to work under. "The LED lighting is not creating the heat that we are used to from the Halogens which has made a big impact, before, the salon was always incredibly warm from the lighting and hair dryers."
Salonamour' in addition to improving the salons light output and aesthitics, being able to dim the lights down lower to set the mood at times, has seen tremendous savings in the electric bill from before the remodel. Salonamour' has seen a monthly drop in the electrical demand of roughly 1,400 kWh which equates to an annual saving of almost 17,000 kWh. "The conversion to LED has saved the salon an amazing amount of Dollars on the electric bill", added Mr. Michael Falcon owner of Salonamour, the savings are expected to be in the region of $2,500 per year.
"With the Jireh warranty, Salonamour will have great guaranteed savings for years." said Mr. Paul Prior, CEO of Jireh Optoelectronics LLC.
SalonAmour' Salon
Salonamour' opened in 1995 with humble beginnings, in a two chair salon. We believed in a strong education program, training each one individually, right out of school. Growing one professional at a time. Over the years our training program has evolved and sent out many wonderful professionals. Our main core value is integrity followed by education, consistency and passion. We constantly strive to be the best with our employees and our guests, "your people are your best asset treat them well". The team calls Salonamour' "the salon of love".
www.salonamouronline.com
Jireh Optoelectronics LLC
With over 1 million LED lighting products sold worldwide, Jireh Optoelectronics is not only the industry leader in the United States but world wide. Jireh continues to lead the industry as a specialist in manufacturing LED products, ranging from indoor to outdoor applications. Jireh manufactures their products in Reading, Pennsylvania, USA with a capacity in excess 200,000 products per month. With the latest developments and reaching 110 Lumens per Watt, the Jireh products far surpass the traditional lighting competitors in light output and quality. Jireh typical clients include salons, hospitals and healthcare facilities, hotels and resort facilities, retail and service facilities and the manufacturing and industrial facilities. For more information about Jireh Optoelectronics, visit www.jirehled.com
Contact
SalonAmour' Hair Salon Mr. Michael Falcon Jireh Optoelectronics LLC Mr. Paul Prior
E-mail:info@jirehled.com
Web Site:jirehled.com/page12.html