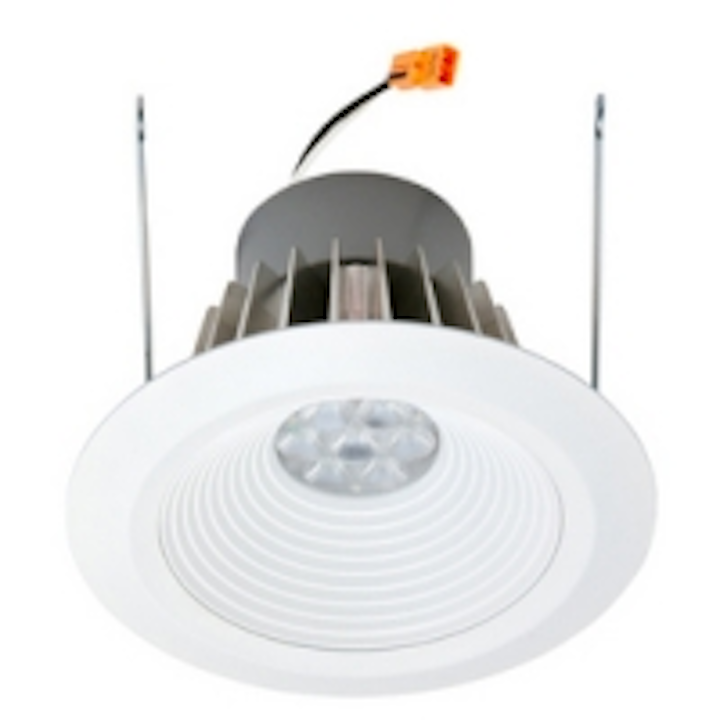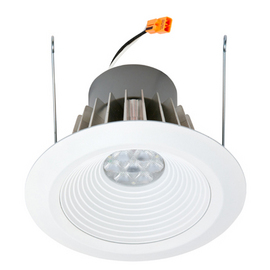 Date Announced: 02 May 2012
Atlanta – Acuity Brands, Inc. (NYSE:AYI; "Company"), a market leader in innovative energy-efficient lighting solutions, introduces the L Series LED downlighting modules by Lithonia Lighting®. The L Series modules consist of a light engine and decorative trim that provide an economical solution for bringing energy-efficient LED lighting into homes while providing the warm look of traditional lighting.
The L Series modules are virtually maintenance free and 80 percent more energy efficient than incandescent lamps. The expected lamp life of these modules is more than 17 times longer than incandescent lamps and payback can be realized in as quickly as one year. Available in 4", 5" and 6" apertures, the L Series modules are applicable for new construction, renovation or retrofit projects. The modules are specifically designed to fit most popular IC and non-IC housings, feature focused optics that precisely direct light from the LED to the task pane and are TRIAC dimmable down to 15 percent.
"It is important we deliver to the consumer market the same quality of lighting our commercial customers have come to expect from Lithonia Lighting LED luminaires," said Michael Bruce, Value Stream Manager, Residential Downlighting for Lithonia Lighting. "We applied our solid state lighting technology expertise and developed a high quality luminaire that allows homeowners to take advantage of all that LEDs have to offer, thus delivering a better lighting experience."
The L Series modules are available nationally through Lithonia Lighting sales representatives and authorized distributors. For more information about LED lighting and controls, please visit Acuity Brands and Lithonia Lighting on the web.
About Acuity Brands
Acuity Brands, Inc. is a North American market leader and one of the world's leading providers of lighting solutions for both indoor and outdoor applications. With fiscal year 2011 net sales of $1.8 billion, Acuity Brands employs approximately 6,000 associates and is headquartered in Atlanta, Georgia with operations throughout North America, and in Europe and Asia. The company's lighting solutions are sold under various brands, including Lithonia Lighting®, Holophane®, Peerless®, Gotham®, Mark Architectural Lighting(TM), Winona® Lighting, Healthcare Lighting®, Hydrel®, American Electric Lighting®, Carandini®, Antique Street Lamps(TM), Tersen®, Sunoptics®, Sensor Switch®, Lighting Control & Design(TM), Synergy® Lighting Controls, Pathway Connectivity(TM), Dark to Light®, ROAM®, RELOC® Wiring Solutions, and Acculamp®.
Contact
Jennifer Manocchio 910.772.1688
E-mail:jennifer@sweeneypr.com
Web Site:www.lithonia.com