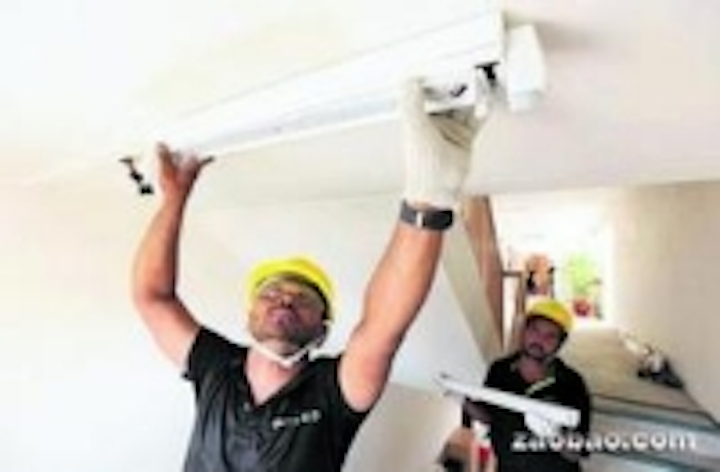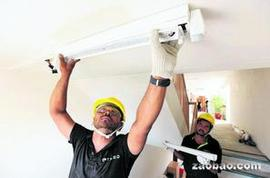 Date Announced: 12 May 2012
Singapore - By 2012, close to 2000 HDB blocks in Singapore will have LED lights installed along the corridors and stairways.
11 Town Councils island wide, with 1848 blocks of HDB flats, will undergo a retrofitting of LED lights which are environmentally friendly and energy efficient.
'Beginning of year 2011, we have kick started the project for the 11 Town Councils which involves 330,000 of compact fluorescent tubes (to LED)', said Dr Teo Ho Pin, coordinating Chairman of the 14 People's Action Party-run Town Councils. These LED lights will be installed along HDB corridors, stairways and void decks.
Housing Development Board (HDB) can yield 10,000 tonnes of carbon credits every year. LED, or light-emitting diode, lights use 60 per cent less energy, are just as bright and generate far less heat than fluorescent lights. Not only does it help the Town Councils on cutting down expenses, it also reduces at least 10,000 tonnes of carbon emission (which is equivalent to the amount of carbon dioxide absorbed by 47,619 trees).
As for the exact savings, Town Council is unable to disclose as they are still looking into it.
However, Dr Teo said that over the past few years, electricity tariffs have risen substantially. This project will aid the Town Councils to effectively manage energy use and thus making the HDB estates, a better place to live in.
Dr Teo also added that they will continue to explore more possible environmentally friendly methods for the HDB estates.
The 11 Town Councils participating in this largest LED lights retrofitting project are Ang Mo Kio, Bishan-Toa Payoh, Choa Chu Kang, Holland-Bukit Panjang, Pasir Ris-Punggol, Potong Pasir, Sembwang-Yishun, Marine Parade, Moulmein-Kallang, Tanjong Pagar and Tampines.
Dr Teo revealed, 'More than 800 HDB blocks have already undergone the retrofit. The remaining 1000 blocks will complete by end of 2012.
'We have commenced the project in October 2011, starting with eight Town Councils, where Tampines and Choa Chu Kang are completed', said Mr Zhao, a spokesman of EM Services – who is the main contractor for this project.
In each HDB block, the number of LED lights required ranges from 120 to 250, depending on the type of flat. It costs about S$60 to S$80 to install a LED light, as compared to S$20 to S$25 for a fluorescent one. However, the lifespan of a LED, which is 50,000 hours, is 5 times that of a fluorescent.
According to Mr Zhao, the whole project cost is about S$20 million.
He explained that EM Services will bear the entire project costs. In return, the Town Councils will share the energy savings a year with EM Services for the first five years.
Lian He reporter recently visited Ang Mo Kio Ave 4 and chanced upon the contractors installing LED lights in several blocks.
Senior Property Manager of Ang Mo Kio Town Council, Mr Wu said, 'There are about 250 HDB blocks selected for this project in Ang Mo Kio estate. At present, the retrofitting for this estate is almost complete, with 20 more HDB blocks to go.'
Ms Yang (23, student), a resident of Ang Mo Kio, said, 'I personally feel that the LED lights are brighter than the fluorescent ones. I feel much safer when I come back home late night.'
Another resident, Mdm Lim (53, housewife) expressed, 'With all these energy saving LED lights, I hope the savings will be passed on to the residents' conservancy charges.'
Mr Wu revealed that in Ang Mo Kio, there are about 700 HDB blocks; where about 200 of them have already been installed with energy saving fluorescent lights in 2009 and 250 HDB blocks are retrofitted with LED lights. In the coming future, Ang Mo Kio Town Council intends to retrofit LED lights for the remaining blocks of about 200 to not disappoint the residents. This project is in the midst of planning and the tender is estimated to be held end of 2012 or beginning of 2013.
Contact
Quah Hui Ling Marketing Communications OPTILED Lighting (S.E.A) Pte Ltd
E-mail:hlquah@optiled.com
Web Site:www.optiled.com