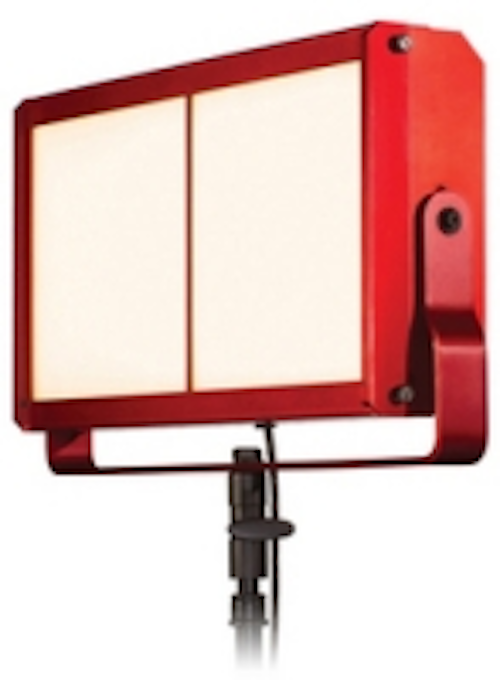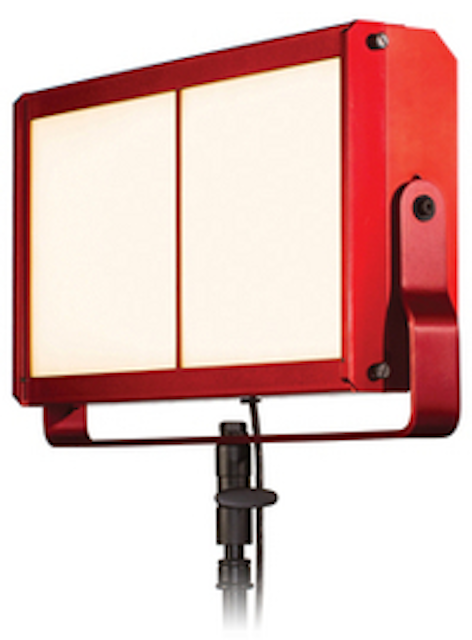 Date Announced: 08 May 2012
Production Resource Group, L.L.C. (PRG), the world's leading supplier of entertainment and event technology, debuted its new digital light fixture, the TruColor™ HS™ at the National Association of Broadcasters (NAB) show in Las Vegas last week. The innovative product created quite a buzz and received accolades from three major industry trade publications.
TruColor HS is a unique color-accurate digital soft source, which uses Remote Phosphor Technology. It is designed specifically to meet the strict standards of motion picture and broadcast production. With more than twice the output of a 2kW incandescent soft light, TruColor HS delivers an extended Color Rendering Index (CRI) over 95, generates a 160-degree beam spread, and uses only 400-watts of AC power.
The HS was awarded the Digital Video magazine's Best of Show Black Diamond Award that recognizes outstanding achievement in the advancement of video technology. A select panel of engineers, editors, as well as production and post professionals joined the magazine staff as judges.
In addition, the HS fixture also received a Mario Award, from TV Technology magazine. The Mario Awards, established to recognize products that represent significant technical breakthroughs, are named after Mario Orazio, a pseudonym for a nameless engineer and a renowned technology columnist for TV Technology who pens the industry's most widely read column The Masked Engineer. These awards are given out annually at the NAB Show to companies that demonstrate forward thinking and technical excellence in their products.
Rounding out its wins, PRG TruColor HS was awarded a prestigious Pick Hits Award from the Broadcast Engineering magazine. The panel of independent judges spend three days on the show floor looking for innovative products and technology based on several criteria, including the technical and financial improvements a product may bring to a facility's operation.
"We're thrilled to get such great feedback for the HS," said Rich Pierceall, PRG's Director of Digital Lighting Sales. "Professionals in our industry are demanding improvements in digital lighting, and Remote Phosphor Technology allows us to hit higher quality standards in terms of color consistency and output."
For more information on PRG TruColor visit www.prgtrucolor.com or contact Trisha Maas, Account Executive, at 818-252-2613 or trucolor@prg.com.
Contact
Trisha Maas, Account Executive 818-252-2613
E-mail:trucolor@prg.com
Web Site:www.prgtrucolor.com