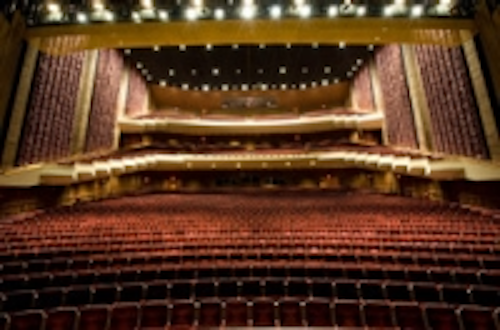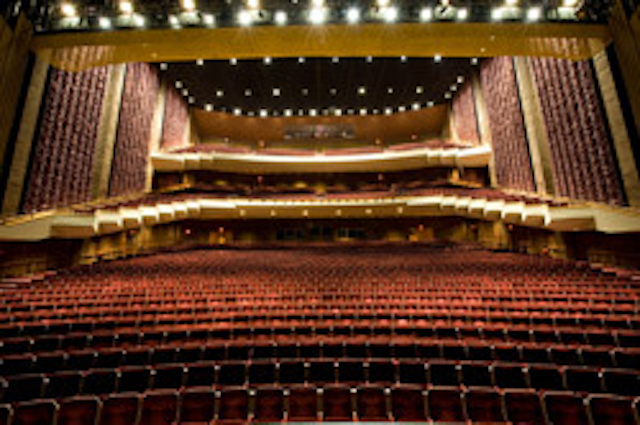 Date Announced: 08 May 2012
Crossroads LED, a leading innovator of intelligent, energy-efficient white and RGB LED lighting solutions, announced today that it will completely transform the Tulsa Performing Arts Center (TPAC) with its retrofit LED lighting products, dramatically reducing the energy required to illuminate the facility from over 2 megawatts to just under 300 kilowatts per performance.
This project marks Crossroads LED's second major retrofit for a facility where energy efficiency and cost effective solutions were key requirements.
Crossroads LED's unique approach of applying LED technology to existing facility housings and fixtures has allowed it to develop a line of retrofit luminaires for commercial illumination as well as stage and theatre lighting. "These products have allowed our company to successfully win major lighting contracts like the Tulsa Performing Arts Center," said Dana Stefanoff, President of Crossroads LED, "because often large venues do not have the resources to purchase new LED fixtures for their facilities. Additionally, they find that the products offered by other companies simply do not meet the illumination requirements of the facility. Our products provide them with energy-efficient LED solutions that meet a venue's illumination needs without the enormous costs associated with having to purchase all new fixtures." Crossroads LED's new stage and theatre retrofit luminaire, the RT-ES4, retrofits the industry's standard ETC Source Four™ 575-watt incandescent fixture with a 90-watt LED luminaire. This creates a stage light that is 600% more efficient than the bulb it replaces.
"The Tulsa Performing Arts Center will ultimately utilize over 1500 of our RT-ES4 retrofit luminaires and recessed can LED kits, making it one of the largest LED renovations in the country," said Stefanoff. "We are truly honored to have been chosen to be a part of the Performing Arts Center's movement toward energy conservation and awareness."
Crossroads LED's approach to consumer-oriented marketing and support, in addition to their proprietary and innovative technologies and designs, has brought them a number of unique opportunities in the industry. "We do not approach our customers with a generic LED package and say, 'Here are our lights … now make your venue work with our lights'," says Buddy Stefanoff, Crossroads LED's VP and Senior Design Engineer. "We know that it is worth taking the time to listen to our clients and find out how they want lighting to perform at their particular facility. This approach builds trust and confidence between our clients and us as we work together to provide them with exactly what they want … and with the efficiencies they need."
ABOUT THE TULSA Performing Arts Center:
The Tulsa PAC occupies half a city block of Tulsa's historic downtown district. The PAC is the design of Minoru Yamasaki, the architect of the World Trade Center. It houses five fabulous theatres and a reception hall. More than a quarter-of-a-million people visit the Center each year to attend performances from one of Tulsa's seven acclaimed musical and dramatic companies including the Tulsa Ballet, Tulsa Symphony Orchestra, Tulsa Opera, and a variety of symphonic groups. The PAC hosts a multitude of cultural events through the fall, winter and spring, making it one of the most visited buildings in Tulsa.
ABOUT CROSSROADS LED:
CROSSROADS LED, LLC, located in Collinsville and Owasso, Oklahoma, is an electronic engineering and manufacturing company that specializes in the solid-state lighting (LED) industry. The company provides innovative and state-of-the-art LED lighting solutions to the commercial, industrial, amusement, entertainment, and architectural lighting industries.
For more information regarding Crossroads LED and its variety of white and multicolor LED lighting products, please visit www.crossroadsled.com or contact:
Contact
Buddy Stefanoff Crossroads LED, LLC Cell: 918-504-6595
E-mail:buddy@CrossroadsLED.com
Web Site:www.CROSSROADSLED.com