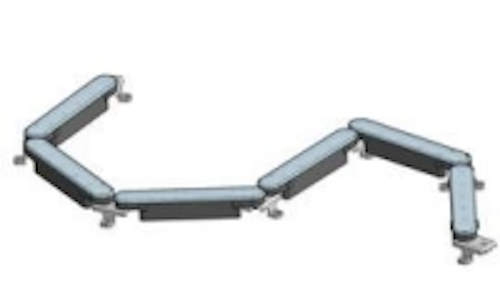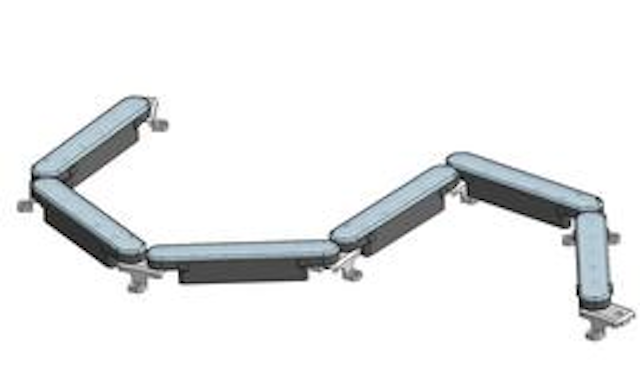 Date Announced: 22 May 2012
Organic rather than rectilinear shapes are becoming increasingly common in architecture and interior design. For example, ceiling cove lighting is often obliged to follow elaborate compound curves. Illumination Physics has developed a family of LED products that are comprised of hinged modules to cope with these increasing challenges in interior and architectural design.
"Twist and Turn" is a high powered IP65 product already in use in outdoor applications. Now we introduce "Chain", an indoor SMD module that is equipped with a hinge. Chain solves a vexing installation quality control problem by ensuring that the distance between the first LED in every module is always constant, thereby eliminating the possibility of poor set-out during installation. An even result is made easier to achieve and the installation cost is reduced by the simplified fixing method and the length of the chain that can be powered from one driver or dimmer.
Contact
Peter Kemp Managing Director
E-mail:peter@illuminationphysics.com
Web Site:www.illuminationphysics.com