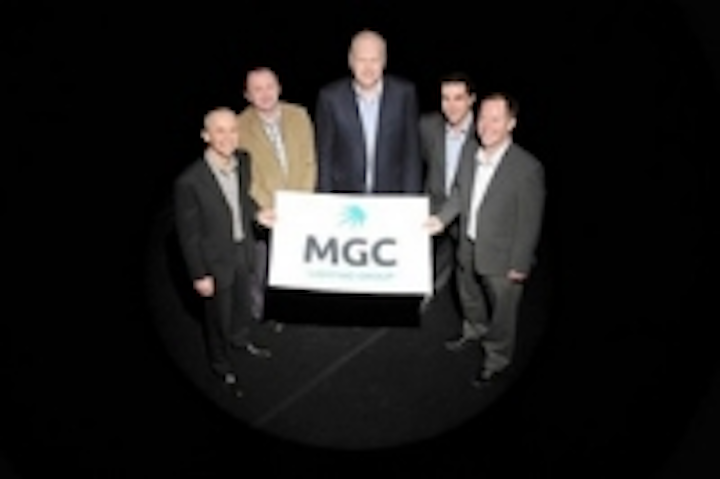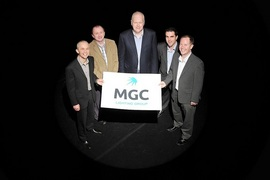 Date Announced: 09 May 2012
Established international lighting distributor, MGC Lamps has announced a new name and a new identity. As from Tuesday 8th May, the business which operates in over 90 countries Worldwide will become MGC Lighting Group.
"MGC Lighting Group better reflects the market areas we operate in and reinforces that we are the lighting distributor of choice for our customers" Managing Director James Greig commented. "We have worked hard over the last 30 years to establish a good reputation. Although the old name has served us well, we needed a facelift to reflect that we are a large modern company with global coverage, a loyal customer base, and a team that possess technical knowledge that is second to none in our industry."
MGC Lighting Group was conceived after a six month process that involved the whole team working at its three offices in the UK, Germany and Spain. Workshops were held to consult with staff and a voting system was used to select the final logo.
Under the MGC Lighting Group banner will be eight divisional brands specific to the specialist lighting areas and markets the company works in. These are: MGC Cinema, MGC Purification, MGC Medical, MGC Stage & Studio, MGC LED, MGC International, MGC Lamps, and MGC OEM.
As well as the new name and brand, there is also a new web site for the company. www.mgc-lighting.com not only gives visitors up to minute advice on lighting products to suit all types of specification, but also provides advice and comment from individuals within the MGC team on industry trends.
"The launch of the new MGC Lighting Group brand is just the start of the journey however and places us on course to take full advantage of any future business opportunities whether they are in the UK, Europe and Worldwide." James concluded.
Contact
Sue Wilcock 01473 213000
E-mail:DavidJ@mgc-lighting.com
Web Site:www.mgc-lighting.com