Australian Security Offices enjoy the brightness brought by Sheenly Lighting
May 25th, 2012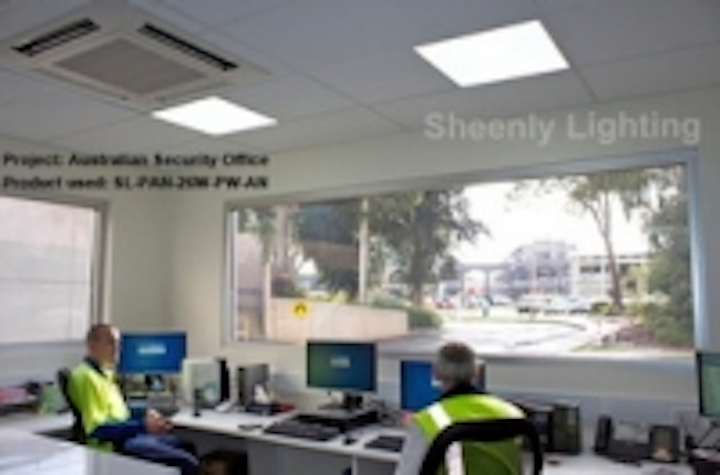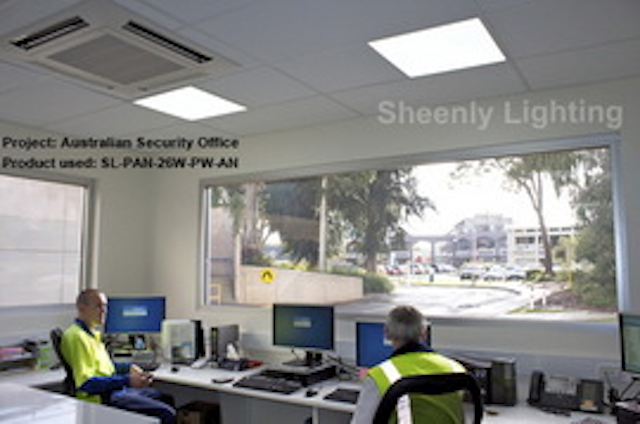 Date Announced: 25 May 2012
The security offices, located at the industrial district, reached an agreement with Sheenly Lighting to replace their conventional fluorescent lighting facilities, which once regarded as the most lighting efficient and environmentally friendly lighting products. Currently, these ultra slim LED panel lights provided by Sheenly Lighting, due to their high lighting quality and beautiful exterior design, gradually gain the appreciation by many users in office lighting and indoor decoration.
'Why we would like to use these LED panel lights is because we hope our security office become brighter and more suitable' said Cooper, the head of the security office, 'These LED panel lights are perfectly suitable for our office, simple and comfortable.'
'We are sincerely glad that our customers like the lighting products and solutions we provide for them, that is our company's aim, for our service, to be more customer-oriented; for our product, to be more environmentally friendly' said Jim, oversea sales manager of Sheenly Lighting.
Actually, these products are Sheenly 600*600 mm LED panel lights, which adopts qualified super bright LED as light source. The anodized aluminum frame is stylish and fashionable with everlasting color. It is powered by low voltage constant current driver, which is safe, energy saving and long life. Moreover, these LED Panel lights as our most popular products have very competitive price based on outstanding quality:
1. High light efficacy up to 85 lm/w of whole light system, best light efficacy of LED panel light in the market.
2. Ultra slim design
3. Different frame designs and colors are available
4. Easy and various installation styles
5. Dimmable compatible with Dali
6. Lighting sensors and Motion sensors are optional
7. Emergency battery pack last for 3 hours is available
8. Customized size accepted
9. 5 Years guarantee for the panel
10. 3 Years guarantee for the driver
Contact
Dowson Zhang Address: No.88 Zhuyuan Road, Minhang District, Shanghai, China Tel: +86-21-6411-3138/633 Fax: +86-21-6411-3138
E-mail:dowson.zhang@sheenly.com
Web Site:www.sheenly.com